Rate Now
Share Your Experience
Have you seen Dr. Nathan Graves?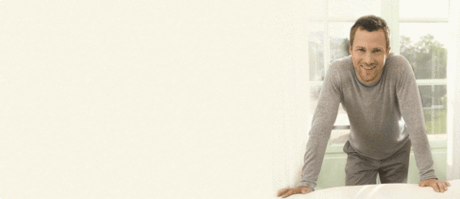 Erectile Dysfunction
Get the facts about erectile dysfunction (ED), including the conditions and medications that can cause it.
37 Ratings with 20 Comments
1.0 Rating
January 9th, 2017
Long waits up to two hours beyond appointment time
1.0 Rating
December 29th, 2016
Poor judgement, long wait times
5.0 Rating
August 9th, 2016
Very Nice Experience
5.0 Rating
February 26th, 2016
Excellent
3.0 Rating
December 29th, 2015
STAY AWAY!!
1.0 Rating
December 10th, 2015
NEVER AGAIN!!
My father WAS a patient with this DR?? I went with him on all his appts. Never did we wait less then 2 hours. The waiting room was always packed. I office is dirty and smelled. Joe the PA stinks of cigarette and he looks like he hasn't had a haircut in years, long stringy hair and his beard is as long as the hair on his head, He seems very smart but the smell was terrible. My father always smelled like "Joe" when we left. Also ordered tests and labs in access to the point my fathers Ins started to question. It's all about the money in my eyes. I think he owes a Jet and lives in a 2-3 million dollar house. Maybe he is living beyond his means. Also a Christian? I don't think God would be pleased. I found another Urologist and he is wonderful. My father is happy as the wait time to see Dr. Graves really stressed him. Since Im forced to give a overall rating here I choose 1 star only because there is a O rating
2.0 Rating
June 1st, 2015
Dr. Graves
Dr. Graves seemed like a nice person, but very unorganized. He was always late for office visits and very late for lithotripsies in the clinic in Bedford. Numerous lithotripsies, but could never tell me if the stone was broken up. Always stated that it was imbedded in kidney wall, but would not operate as "too risky". Pain was terrible so had too go on hydrocodone. He had me go through de-tox in Ft. Worth, even though I was off pain med, but pain came back. Just basically abandoned me. No follow-up, so I changed doctors. My new doctor advised that Dr. Graves is known for excess lithotripsies. From other folks that I have talked to at surgi-center , he just performs procedures, just for billing. Costly and useless procedures, with no correct diagnosis. Had to pay to park at his office. Think twice before choosing this guy.
5.0 Rating
August 28th, 2014
Global VP of Sales-CPG
Dr Graves is a wonderful doctor. He is my urologist and has done 9 lithotripsies for my kidney stones. I have been his patient for 14 years. I love him..
1.0 Rating
May 6th, 2014
Never Again
Bedside manner is good. He is a good person. Failed to catch kidney failure and performed numerous lithotripsies that another physician of like credentials stated were not indicated due to size of stones and their location. Refused to do anything invasive stating it was too risky and instead wanted to keep doing lithotripsies (16 in total). This nearly cost my spouse her right kidney due to the incompetence displayed and failure to check blood work or probe deeper to check for the cause of protein in the urine which is a sign of acute renal failure. Doctors are bound by the oath to "do no harm" and he did harm by not following up with suspicious findings. Thankfully the issue is being resolved by another physician. We will never again be back to see this doctor.
5.0 Rating
July 23rd, 2013
Multiple great experiences
Dr Graves is great. He has preformed a surgery for me as we'll as a vasectomy. Very good results and he is a great doctor. Makes you feel at ease and great results.
1.0 Rating
July 4th, 2013
2.3 Rating
October 12th, 2012
This doctor is Over treats
This doctor will do anything for money. He wanted to operate on me for an extremely miniscule kidney stone. I got suspicious and went around for second opinions and all the doctors I saw were shocked that Dr Graves wanted to operate on me for something that would've naturally gotten flushed out from the body.Avoid this doc ! He's unethical.