Rate Now
Share Your Experience
Have you seen Dr. Nazih Moufarrij?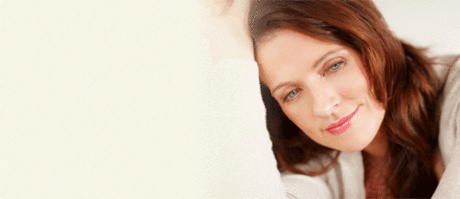 Epilepsy
Get the facts about epilepsy, including the different types, symptoms and causes of the condition.
Quality Rating
Highly Satisfied
37 Ratings with 16 Comments
5.0 Rating
April 10th, 2017
None better!
1.0 Rating
August 24th, 2016
Terrible experience
Was probably one of the worst Dr. visits I have had in my life. After waiting 1 1/2 hours he walked in like he didn't have a clue why I was there, and just keep looking at his PA. I'm almost positive he new looks at my MRI because he hadn't been in the office long enough to do so. Plus to top that off me answers his cell phone right in the middle of my visit, I was furious. Well never recommend anyone to visit this Dr.
4.0 Rating
March 5th, 2016
First Impression
I was thrown off by his attitude on my initial visit so I forgot to ask all my questions. Am going to call the PA and see if she can answer them and then make an appointment for surgery. I agree with some of the other reviews, his bed side manner stinks but as long as he is a good surgeon I can live with that.
1.0 Rating
November 30th, 2015
ARROGANT
5.0 Rating
May 8th, 2015
Outstanding Dr.
1.0 Rating
January 14th, 2015
Seek other surgery council.
1.0 Rating
September 19th, 2014
Horrible experience
I went to Dr. Mouffarji for a 3rd opinion and he decided I needed to have an ALIF and gave me great odds that this surgery would help me. That was 18 months ago and I have had nothing but problems since. The 3 appointments I had with him, he was very short, not sympathetic for how I was feeling or my concerns. I went back to see him almost 3 months after surgery due to having increased pain and having other issues occur due to having the surgery and he was in the room for maybe 5 minutes after waiting for over an hour, and all he would say is, "It's nothing surgical!" After that I could get nowhere with his office. While I was in the hospital after surgery he only came to check on me once, but acted like he didn't even want to be there. I defiantly would never go back to him and I highly recommend people to go find a different surgeon. I have a friend who recently went to him, against my warnings, for a different condition and she is having same issues with him. Two different people, two different conditions, two different surgerys, same DR and same outcome.
3.7 Rating
March 18th, 2014
LP Shunt placement
Dr. Moufarrij is a very skilled surgeon and I was lucky to have him as my surgeon, I will return to him if the need arises and I would recommend him to anyone. Although, I was disappointed in his lack of compassion for the pain I was in before and after surgery. Before and after my surgery he dismissed the pain I was in and wrote me off as being extra sensitive, it was not until the two week post op appointment that I actually felt like he took me even a bit seriously but by that time I was already suffering from severe depression triggered by my pain levels.
5.0 Rating
January 19th, 2013
Dr. Moufarrij took care of a brain anuerysm I had and even made sure not to shave my head more than needed. (made a very thin shave line only where they were to cut my skull open) Thanks to him, I didn't even need to stay in ICU for the full 24-48 after surgery because I was doing so well! I trusted this man with my life, and would so again.
5.0 Rating
November 8th, 2012