Rate Now
Share Your Experience
Have you seen Dr. Neal Friedman?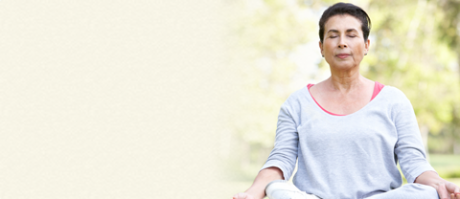 COPD
Get the facts about chronic obstructive pulmonary disease (COPD), including symptoms and complications.
16 Ratings with 4 Comments
4.0 Rating
November 9th, 2015
I've had issues with the staff in the office however I think it's fair to say that they are much better now. Professional and polite. I'm sure my anxiety attack that occurred in their office may have something to do with them easing up...not sure but I do feel it's only fair to retract my previous review however there is no option to delete. Thanks.
3.0 Rating
April 13th, 2015
His Staff Talks About Patients
I like Dr. Friedman. Easy to work with...straight forward. I do not like his staff. I don't know if they are receptionists, secretary's, CNAs or nurses but each one has a chip on their shoulder. When my daughter went in for a physical and had to step into the lav to give a sample they were talking about her not realizing her boyfriend was right there in the waiting room. They have some kind of passive aggressive resentment towards me when I go in. I'm quiet, respectful and friendly. They insist on reminding me every time I go in that I'm a NEW patient (been going for maybe 20 years) because about 3 appts ago I let a 5 year lapse happen. I was healthy. They had to re-enter all my info (huff, sigh, groan...) and I should have come early for all that (but I didn't know I was a new patient). Now they remind me every time and ask me the same questions every time I go in. Ex: Is everything the same since you last came in? me: yes.....her: your parents still alive? me: my mother is....she whips her head around and glares at me. I thought I heard her wrong me: what did you ask me? her: are your parents alive me: my mother is (still glaring at me....long pause) my father is not?...... her: WELL, I guess everything is NOT the same as last time (my father passed away 2 years ago and I was at a 3 month follow up appt.) me: yes it is, I've been here about 4 times since then and you ask me the same questions every time. her: well if we did that we would have filled it in. you cannot get past these fields in the computer without filling it it. me: (look of sheer confusion....is she really arguing with me about this?) This was my last appt....it goes on. They are always this snotty. Not enough to have valid, solid complaints but just enough to leave you feeling defeated and hated. I ended up in tears at my last appt. One time on the phone I was simply trying to ask to have my blood test put online so I could look at it (I found out I had leukemia at the time and wanted to track my test results...already talked to the dr about it and it should have been online if they could have just pushed the button correctly) The women insisted on analyzing the results for me over the phone (giving me the wrong info and I had to correct her.....telling her AGAIN, I already went over this with dr. Friedman) but I had to suffer through her trying to play dr. She got to my white blood cell count and said..."hmmm, that's high. You got something cooking." Really? I have Leukemia...Seriously. They are awful! :(
5.0 Rating
July 5th, 2013
Neil Friedman Review
1.0 Rating
November 19th, 2008
2.0 Rating
June 5th, 2015
5.0 Rating
September 24th, 2014
5.0 Rating
September 12th, 2014
3.7 Rating
August 12th, 2014
1.0 Rating
September 14th, 2013
Nearby Doctors

Dr. Neal Friedman is similar to the following 3 Doctors near Wrentham, MA.