Rate Now
Share Your Experience
Have you seen Dr. Neil Campbell?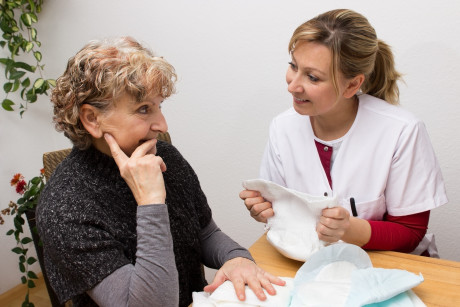 Urinary Incontinence
Learn about the symptoms and causes of urinary incontinence or urge incontinence.
28 Ratings with 8 Comments
5.0 Rating
April 24th, 2017
Excellent clinician and kind physician
Very much appreciate the "whole person" approach of Dr. Campbell. He has a keen understanding of both OB and gynecological issues throughout the lifespan. He practices evidence-based medicine, and yet understands the healing art of the medical profession. I have referred many friends and family members to him -- each with her unique (sometimes difficult) medical condition. He has dealt with each of these people with utmost compassion and professionalism. Dr. Campbell also possesses a whimsical sense of humor. It is clear that he loves his vocation and his staff enjoy working as part of his team.
5.0 Rating
April 23rd, 2016
Kind and patient gynecogist
3.0 Rating
April 18th, 2016
3.0 Rating
December 16th, 2015
After a horrible first c cection at women's I was sooo scared to go threw it again but omg dr Cambell is the most amazing dr ever he was so beautiful and just made it a awesome experience his team including Branden wow I can't say enough about them I love dr Neil Cambell even if I had all the money in the world I wouldn't have any one els
1.0 Rating
January 23rd, 2012
Horrible
This is the difference between State funded and Private funded insurance. I was not working when I got pregnant and had to rely on Medicaid. My clinic was helpful but I was assigned to Doctor Campbell and I had never met him until the day I went into labor. He immediately suggested that I be put under pitocin and I refused. My contractions disappeared after 12 hours of labor and he insisted that I be induced. After I was finally ready to push, he was not helpful in aiding nor supporting me but just stood there with a smug smile. In the end, I had to have an emergency c-section because my son's heartrate dropped when I tried to push him out. I'm grateful that I have a a job now and private insurance that will allow me to find a doctor who would adhere to my preferences, if I should choose to have another child.
3.7 Rating
September 6th, 2011
unique personality
I would recommend him to people who can handle his personality. You can't just go in there not having atleast an idea of what's going on, it makes things harder. Don't be shy just ask the questions & know your history. I will admit he is a bit cold but at times he is a nice guy :). He seen me twice during pregnancy, after delivery & I will be seeing him regularly now. As for the lady that lost the baby I am very sorry :( & I hope he did not say that to be a jerk.
1.0 Rating
August 4th, 2011
My overall experience with Dr. Campbell was something like a parents worst nightmare. I ended up having a stillborn. Dr. Campbell did a fabulous job with my c section, but required my check up the morning of my daughters funeral and was not even the doctor there to deal with me. When i went back for my follow up he asked me how my baby was doing. I went to high school with a girl who also had her newborn daughter pass either during or shortly after delivery. Dr. Campbell was also her doctor and asked her the same question at her follow up visit. Every mother should do there self a favor and find a new ob immediatly.
1.0 Rating
April 16th, 2011
Dr, Campbell is a jerk who should not work with pregnant women
The first time I met Dr. Campbell, he acted like a complete jerk. He rushed into the room, limply shook my hand and started barking questions at me. He didn't even bother to look at me while he talked to me. He kept his back to me except to turn around to "correct" one of my answers. Then he stood and walked over to where I was sitting on an exam table. He hurriedly asked if I had any questions for him, as if it was an after thought and he hoped I didn't have something to ask. But I did- I simply wanted to know if he would be the person to attend the delivery of my child (my first baby). He sighed, rolled his eyes, and scoffed- "Well, I am NOT on call 24/7, but yeah, I will probably deliver the baby." Well, needless to say, he didn't catch my baby. I didn't want such a jerk to be any where near me and my baby. I began that day to search for a new provider, someone who wouldn't be such a nasty person. I had to see him one more time before I found another provider, a wonderful midwife, and I have never looked back. I will NEVER recommend this man to anyone. He needs to get out of this business if he thinks its ok to treat women this way.
5.0 Rating
July 13th, 2017
4.0 Rating
June 5th, 2017
5.0 Rating
April 24th, 2017
Nearby Doctors

Dr. Neil Campbell is similar to the following 3 Doctors near Hackettstown, NJ.