Rate Now
Share Your Experience
Have you seen Dr. Neil Fine?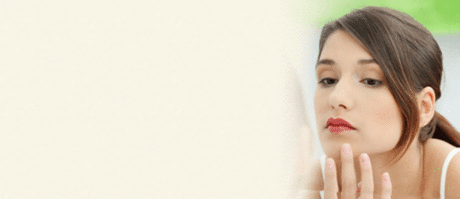 Acne
Get the important facts about acne, including the different types and what causes it.
Quality Rating
Highly Satisfied
37 Ratings with 18 Comments
5.0 Rating
January 28th, 2017
He's the Best of the Best
I could write a novel about my incredible experience with Dr. Neil Fine and his staff. Overall, I've never felt more cared for as a patient. Unfortunately, I've had my fair share of doctors. But nobody made me feel more comfortable, informed, or hopeful than Dr. Fine. I became his patient due to the fact that I wanted reconstruction after a double mastectomy. His skill puts him in the same category as the best of the best. And that also goes for his team-- that's exactly what they are... a team. My final results have surpassed my greatest expectations. Sounds cheesy but owe so much to Dr. Fine. From the time I was told I had breast cancer to the final stage of my reconstruction, I psychologically struggled more than I thought I would. But thanks to his patience with me and his drive to see me happy with what I see when I look in the mirror, I no longer feel the ware and tear of my surgeries. I no longer see scars when I look at myself; it's one of the best feelings in the world. And I owe that to Dr. Neil Fine. Love you, Dr. Fine!
1.0 Rating
June 14th, 2016
5.0 Rating
May 26th, 2016
Excellent Doctor
I went to Dr. Fine about a year ago, for reconstructive surgery to correct another surgeons error. I had lost all hope prior to seeing Dr. FIne, my breast was disfigured. I had 4 surgeries with previous surgeon, trying to correct his error. Dr. Fine, made me feel normal again and my breast looks amazing. I will always be grateful!
1.0 Rating
November 23rd, 2015
Horrible doctor
1.0 Rating
May 11th, 2015
2.0 Rating
April 29th, 2015
5.0 Rating
May 18th, 2014
Fabulous Doctor
5.0 Rating
April 24th, 2013
Only Plastic Surgeon for Me
5.0 Rating
April 7th, 2013
Double-chin no more!
My experience with Dr. Fine and his staff was exemplary. Everyone was friendly and competent. Dr. Fine is a gem! He understood exactly what I wanted: to get rid of my double-chin. He did not (unlike another doctor whom I consulted) suggest additional procedures. His surgery was superb: I look so natural that my friends don't seem to have noticed. That's what I wanted! I can recommend Dr. Fine 100%. Thanks to him, I now look as young as I feel.
5.0 Rating
February 13th, 2013
The Best!!
I had a previous tummy tuck done by Dr. Fine about 10 years ago and when I was thinking of having implants taken out or replaced (done by another surgeon) he presented me with the option of having a breast lift, which I never had thought about before. He clearly understood my unhappiness with my look and told me I should think about putting off the decision to remove the implants because he thought the lift would fix what I was unhappy with. The results are beyond anything I could imagine. Truly, perfection. He is professional, compassionate, responsive and yet very down to earth. And while I was in recovery and he came back in and was so calming and reassured me that everything went very well. I could not recommend anyone more strongly than I could Dr. Fine. He is truly the best. And his entire staff carry the same qualities. Professional, nice, no pretense. It's not necessary when you do what you do so well.
5.0 Rating
November 23rd, 2011
Dr. Fine is a gifted surgeon! He spent a great deal of time with me discussing my options for breast reconstruction following a mastectomy and was very patient with my questions. He was kind and warm yet very professional during a very difficult discussion. The surgical reconstruction he did was beautiful. I was delighted with the final result. I would highly recommend him to anyone. His physician's assistant and office staff are similarly friendly and patient and are wonderful to work with during an emotional experience.
5.0 Rating
June 27th, 2011
No Worries
Dr. Fine did my breast reconstruction with expanders followed by silicone implants following my (elected preventative)bilaterial mastectomies in 2010. I was feeling very terrible, doomed and nervous in the "sacrafice" I was making to reduce my breast cancer risk. All of that went away after my first consultation with Dr. Fine. I was told he was, "the man to go to for breasts" by all of my doctors and several friends and they couldn't have been more right. Not only did Dr. Fine make me feel calm, comfortable and confident in the work he was to do but he delivered. I have been told by many that the work looks like a "fantastic boob job" rather than a reconstruction. Any tweaks or changes I was interested in during the exchange from expanders to implants, and after the final implants were in place has been taken care of quickly and relatively painlessly. Dr. Fine will to go as far as you want in acheiving the results you desire but he will never suggest any extra work you are not interested in. He's not a seller, he's an artist.Thank you!