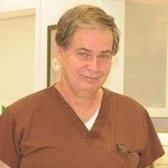 Cosmetic Surgery, Gynecology, & Family Practice
38 years of experience
Video profile
New Radiance Cosmetic Center of Palm Beach
11701 Lake Victoria Gardens Dr

Suite 1105

Palm Beach Gardens
,
FL
33410
Phone number & directions
Brought to you by
Patient Reviews
Overall Rating:

Total Ratings

33

Total Reviews

11
Ratings

| | |
| --- | --- |
| 5 stars | |
| 4 stars | |
| 3 stars | |
| 2 stars | |
| 1 star | |

| | |
| --- | --- |
| Ease of Appointment: | |
| Promptness: | |
| Courteous Staff: | |
| Accurate Diagnosis: | |

| | |
| --- | --- |
| Bedside Manner: | |
| Spends Time with Me: | |
| Follows Up After Visit: | |
| Average Wait: | 24 minutes |

| | |
| --- | --- |
| Ease of Appointment: | |
| Promptness: | |
| Courteous Staff: | |
| Accurate Diagnosis: | |

| | |
| --- | --- |
| Bedside Manner: | |
| Spends Time with Me: | |
| Follows Up After Visit: | |
| Average Wait: | 24 minutes |
Write a Review
by angelo crudo on
Dec 17th, 2014
I am a male 55years old after doing some research on lipocame across new radiance spa in north palm beach fl.went for a consultation and saw dr goodman..he showed me some impressive before and after photos of some of his patients. I finally decided it was now or never to ger rhis done and with encouragement for my daughter I went.the staff there was friendly and professional. Dr goodman explained everything before and after the process. The procedure took three hours And was amazed right after.looking foward when I get the results I know will happen in about 2 to three months. If tour thinking about getting this done dr goodman has preformed over 4000 of this procedures. He even gives you his personal cell number!! When was the last time a dr did that!!. Thanks new radiance and dr goodman and his staff. Looking foward to new me.
I have been having facials and photo facials, with Candace, for the past two years at Radiance Spa. My experiences have always been positive. She is very professional and uses a number of different products on my skin. She knows what my skin needs and has never left it feeling uncomfortable. I always feel wonderful after the treatments, not only my skin but my whole body is relaxed and I feel totally pampered after a session.
I have been to Dr Goodman several times for multiple procedures including injectables and slim pipe procedures. I am very pleased with everything he has done for me. I highly recommend him and and his staff.
If you're really into wasting time and money, Dr.Goodman is your guy. If you're going to spend the money, go to someone who is more experienced.
I am a male and went to see Dr. Goodman for lipo on my chest, abs, and love handles. I was very pleased with the results in the front, however, a month after the surgery I was not completely happy with the back and love handles. Dr. Goodman took time out of his busy schedule to take off more fat from the love handles and back. After the surgery, Dr. Goodman said, "If you lose 5 more pounds, you are going to make me look very good" I did what he said and the results have been awesome!!! Dr. Goodman is good man and will even repeat the procedure if your not completely happy. I liked him a lot.
Dr. Goodman is a surgeon who performs botox and fillers on me. I also just had smart/laser lyposuction done 3 weeks ago. I look fabulous!!!!!!!! I'm 56 years old and I look like I'm in my 40's.There is no better!
by Zoey on
May 21st, 2012
I am extremely satisfied!!! Did the procedure two weeks ago and I am amazed by the results!!! Dr Goodman Neil was very professional, very accurate and consideratethe results are amazing!!! I looked at different doctors and I am glad I chose Dr. Goodman to do my lipo. Work of art! highly recommended.
I AM A 26 YR OLD FEMALE- DR. GOODMAN PERFORMED THE LASER LIPO PROCEDURE ON ME, APPROXIMATELY 6 MONTHS AGO. HE DID MY HIPS, INNER & OUTTER THIGHS. I AM EXTREMELY HAPPY WITH HIS WORK. I HAVE REFERRED MANY OF MY FRIENDS AND FAMILY TO HIM. HIS STAFF WAS EXTREMELY CURTIOUS, FRIENDLY AND HELPFUL. I ABSUOLUTELY COULD NOT BE HAPPIER WITH THE DECISION THAT I MADE. HE WAS GREAT!!
I recently underwent my 3rd liposuction procedure in Dr. Goodmans Mt. Kisco office. My experience from onset to completion exceeded my expectations. Although my previous procedures were performed in a professional, courteous, and caring manner he has taken it to the next level of expertise. Pain during the procedure was minimal; I was able to return to work the very next day. The areas addressed are noticeably improved and from experience know that further improvement is yet to come. I would like to extend my thanks to Dr. Goodman, his outstanding medical staff and office personnel, all of which extend themselves to ensure a safe and pleasing outcome.
by Susan on
Dec 2nd, 2010
When I first went to Dr. Goodman, I was very unhappy with my physical appearance to the point it was negatively affecting my life. He was sympathetic and caring and explained all my options. The results were beyond my expectations and I recommend him highly. He changed my life.
by anne on
Jul 17th, 2009
doctor is into himself