Rate Now
Share Your Experience
Have you seen Dr. Neil Kavey?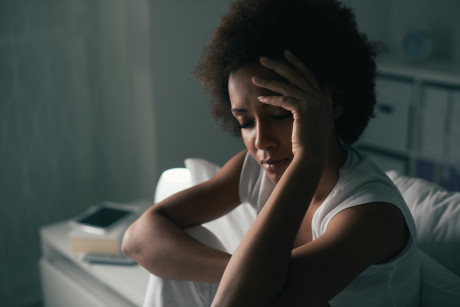 Bipolar Disorder
Get the facts about bipolar disorder, including the different types and symptoms of each.
34 Ratings with 12 Comments
1.0 Rating
May 22nd, 2017
He take voluminous notes in his laptop and makes suggestions that do not work for women who have hormonal sleep disorders due to menopause. It was clear to me that exactly at the time I stopped menstruating I began to not sleep. He did not take my insurance and was very expensive. I did not mind paying him if he helped me. He learned more from me than I did from him. Women are not insane just because they go through menopause!! All women go through menopause and some have very severe symptoms and some not. Almost all women do not sleep as well after their hormones change. I had a severe sleep disorder. Prior to menopause I slept extremely well.
5.0 Rating
January 3rd, 2016
5.0 Rating
November 11th, 2015
Dr.KaveyHow could you leave me without sleeping. This is your field of expetise. This is cruel on your part. Don"t put red and white lights outside. It does't matter. You just don't care. I have fixed my computer. Stop taking my friends away from me. I will survive. What a life you have created for me. Hire someone to stay up and assist. It was wonderful. Now there is nothing.
1.0 Rating
October 4th, 2015
DEAR Dr. Kavey, I feel you are treating me as a victim of abuse. You can not go on keeping me from my friends, not letting me speak to them and not allowing me to speak to them. You give me two hours of sleep which is not allowing me to function. Then you go home . This device you have given me does not work. You can not sleep after using it. You are dumping on meto save yourself.Why don"t you hire someone to work the device properly. That would be doing a good deed:one that would be helping me. Torturing me does not help me. It is cruel. You are on your own now. You are making the decisions. Delorenzo may or may not be helping you. Do something now.
1.0 Rating
August 15th, 2015
Dear Dr. Kavey, Im sorry that I told you I hated you. You must understand that ethical or racial background is different from SLEEP. I was wiped out today from your intentional schedule. Can you get a person to monitor the device.? Then you don't have to worry about whether the person is getting enough sleep., or whether the person is playing games. It is time to end the games.I would like to know whether you agree with me.
1.0 Rating
September 15th, 2014
Loves to Prescribe Benzodiazapines
Although he comes off as kind and caring, I believe this doctor to be reckless and irresonsible. He prescribed both Atavan and Doxapin without apparent knowledge of their potential paradoxical effect (waking rather than sedating) or the extraordinary difficulty of withdrawal from them. He touted doxepin, tested it on his patients, and then revealed he had a part in developing Silenor, a rebranding of doxepin as a new low-dose sleep drug, for which he receives compensation. He prescribed Lunesta apparently compleely unaware that it acts very similarly to benzodiazapines with bizarre effects. He is living in the dark ages when it comes to sleep medicine.
5.0 Rating
August 7th, 2014
I loved this doctor. He totally understood my issues and 10 yrs later still talking about how great my experience was. I am sorry that he is retired. I wanted to recommend him to a family member.
1.0 Rating
December 1st, 2013
Pure fakery
Kavey was highly recommended to me by physician friend of mine. After a sleep study and months of "treatment" I found that all the doctor did was take notes on his computer when I visited. On the first visit after the study he prescribed one medicine for Restless Leg even though I was supposed to be treated for sleep apnea. I was not prescribed a mask or CPAP machine. He just took notes. When I was having terrible reaction to the medicine he had prescribed he did not return my phone calls. Several days of phone calls. I think he is a fake. Never helped me. I doubt that he has all the specialties listed above. He is a fake in my opinion. Buyer beware.
5.0 Rating
October 7th, 2011
Dr Kavey is the kind of doctor all physicians should strive to be. I found him compassionate, understanding and emphatetic.I feel he save my life in diagnosing and treating my sleep disorder. He has through the years continued to work with me and adjust treatment modalities. HIs staff has always been more than kind and helpful in setting up studies and scheduling appointments. I would truly not be able to practice my profession without his help and support. I think of him as afather figure. ALways there to help in the rough times
1.0 Rating
March 29th, 2011
Poor Diagnosis, Poor Follow Through, Poor Assistance
Dr. Kavey, despite his reputation (or perhaps because of it), does not provide help with insurance companies in getting the right amount of a prescription in case the dosage needs to be appealed. He does not like making prior authorization calls. More importantly, his follow up is poor. I left him, and he was going to call two of my other doctors "right away" as he was afraid certain medications I had, were interfering with each other. As of one week later, he had not done this. Also, based on merely verbal cues from me, he called into question an entire sleep disorder diagnosis I had...without explaining what that "incorrect" diagnosis would mean. (He was wrong in trying to re-diagnose the issue, BTW, as I had it re-established by another doctor). This combination of no office staff to help with insurance, no follow-through on matters he promised, and a misdiagnosis, forces me to call his competence into question. Thank you.
5.0 Rating
July 19th, 2009
Meeting a sleep doctor to discuss sleep problems like hallucinations during sleepmade me anxious.Dr kavey listened and atthe conclusion of the appointment made mefeel comfortable enough to know he believed all my weird symptoms. HE suggested sleep studies which validatedI had a severe sleep disorder....I lovedr kavy. he has truly saved my life. He is kind, gentle, pateint,attentive and never stops trying to help me with my sleep problems...I owe him my life and my ability to contine to practice my profession. He is nothing short on one who walks on water fo r me.