Rate Now
Share Your Experience
Have you seen Dr. Neil Schechter?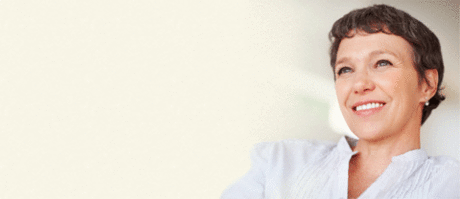 Fibromyalgia
Get the facts about fibromyalgia, including the symptoms and conditions that may be related to it.
30 Ratings with 10 Comments
1.0 Rating
October 29th, 2016
Law Enforcement
This doctor is rude, unconcern, and unprofessional. He does not listens to you at all. I would not recommend him to my worse enemy. I'm still in pain and he contends that nothing is wrong with me, because I'm workers comp. patient. I would not let him operate on my pet and that's how much I trust him under surgery.
5.0 Rating
July 1st, 2015
Gave me my life back
5.0 Rating
February 24th, 2015
very good doctor
1.0 Rating
August 2nd, 2013
Works for Ins. ,Cares nothing for Injured Worker, Unprofessional, It's Surgery or Nothing
I had no choice to continue with him because of Workers Comp but I would never recommend Mr. Schechter. I could never call him a doctor because he is unprofessional, disrespectful, rude and he doesn't care about you as a patient. On several visits it seemed as if I was a bother to him in less that 5 mins I was out of the office because I was refusing surgery / spinal Injections . Last 3 visits he was so disrespectful by walking out of the room as I was talking to him leaving me with words in my mouth going to the next patient. Every visit all I heard was "your only option is surgery or Spinal Injections." No matter the pain I had or how I couldn't function he didn't care and he made it clear if I didn't accept surgery he couldn't do anything yet he wouldn't listen to my options of getting better without surgery. To top it all he kept refusing to put me on leave of absence to try to get better with therapy without doing my job which was hurting my injury and causing me pain which I couldn't tolerate by bending, standing, sitting, etc. The only restriction was No lifting,pushing 15 lbs. which isn't true. He once told me " I work for Workers Comp", I can't put you out of work. As of then I noticed he didn't want to help my injury so what ever was beneficial for W.C.'s Claim was done. It didn't matter that my injury wouldn't allow me to physically do my job or that I could hardly walk and was in constant pain. He would also refuse to state on my restrictions other things that I could not do such as bend, stand or walk for certain periods of time. I am now requesting another doctor who cares that I may get better and my life back in good health. I have a right to have a doctor who wants to help me not just close out a Claim for Workers Comp because I was fine until I got hurt on the job. This insurance company represents and makes my my Employer look very bad. It's very insulting when they try to make it look like you always had this issue or it didn't happen then just to close a Claim. Mr. Schechter told a doctor Oath but doesn't honor it , I would never recommend him especially if you want to recover without surgery.
1.0 Rating
March 26th, 2013
Works For Insurance Company Not Injured Worker
Neil Schechter did not tend to my injuries. I have seen doctors outside workers comp and was told the extent of my injuries. Dr. Neil Schechter told me nothing was wrong with me when I am in still till this day in pain. He refuses to treat me for my injuries. He told me I am 100% when my medical records from other doctors says otherwise.
5.0 Rating
November 28th, 2011
excellent dr.
operated on me 8 yrs ago , my back has never felt better
1.0 Rating
June 23rd, 2011
Unprofessional and Condescending
I have seen Dr. Schechter twice, and really regret spending the money on those appointments. I'm puzzled as to why he is even in the medical field as he seems to resent having to see patients. I was greeted with a cold and indifferent attitude and condescending remarks. His bedside manner is abominable. I do not recommend this Doctor.
5.0 Rating
October 25th, 2009
5.0 Rating
October 15th, 2009
Amazing Surgeon
5.0 Rating
July 24th, 2017
1.0 Rating
May 11th, 2017
Nearby Doctors

Dr. Neil Schechter is similar to the following 3 Doctors near Plantation, FL.