Rate Now
Share Your Experience
Have you seen Dr. Nema Uwaydah?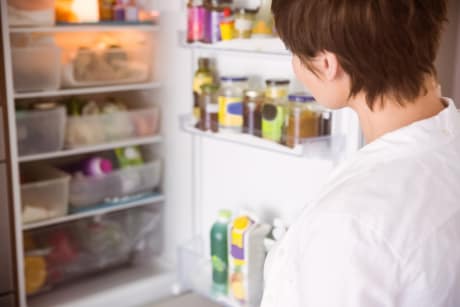 Binge Eating Disorder
Get the facts about binge eating disorder, including symptoms, causes and related conditions.
36 Ratings with 18 Comments
1.0 Rating
September 8th, 2017
Bad Experience
Dr Uwaydah didn't seem to care about me as her patient. She either didn't know enough or didn't try hard enough to help me with the issue I came in for. She spent about 4 minutes total with me after I waited over an hour past the time the appointment was scheduled. Very disorganized office/practice. I will NOT go back.
5.0 Rating
January 27th, 2016
3.0 Rating
December 14th, 2015
2.0 Rating
August 26th, 2015
Try elsewhere
1.0 Rating
August 7th, 2015
Worst experience I have ever had with a dr. I waited over 2 hours. After I practically had to go get her she comes in drinking coffee somewhat apologizing telling me why it took so long which last I checked you weren't supposed to disclose other patients information. She did not take time to even look at my chart to see the reasons I was in. She answered her cell phone as she was walking me to the front desk and I had to finally tell her I had questions about the medication she was writing me. Awful. Kind of traumatized. Did not leave with a sense of calmness and reassurance like a dr should leave you with. Left with more questions than I had going in. Healthcare system is horrible.
1.0 Rating
July 31st, 2015
DONT GO
1.0 Rating
March 16th, 2015
W1ll not recommend
I don't like Dr. Uwaydah's nor her staff. I could possibly deal with her but her staff don't do their jobs. I had to wait for 2 months to get a referral to a neurologist to determine if my son had autism. I had to keep calling and asking for them to get me the information and I was told that I had to get the name of the doctor myself and contact them with the information. My insurance advise me that they are responsible in getting the information. When I went back for a follow up I was in the waiting room for 30 minutes to end up in the room waiting for the doctor for close to an hour. I thought they forgot about me. By the time they came in my son was crying and ready to go....That same day I requested a well woman and a referral for my back and I have yet to receive results or a referral and it's been a 1 1/2 months. I can't deal with this anymore and I will not continue with this office.
1.0 Rating
June 10th, 2013
Strongly Not Recommended
1.0 Rating
September 13th, 2012
wait time excessive
I arrived for a new patient visit 15 minutes prior to my scheduled appointment time, and the waiting room was completely full. In the waiting room, others were talking about how they had been waiting over an hour already, and that it was expected to wait a long time to see this doctor. I waited 1 hour and 30 minutes to be called back to the room, and then another 45 minutes in the exam room before I gave up to go back to work. i let the staff know that i needed to go back to work, and the doctor came and introduced herself to me. She did not apologize, or explain the significant delay. I am a physician myself, so I understand that delays sometimes happen, but I always apologize and explain to my patients in general what is causing the delay. So, I paid a 20 dollar co-payment to get vital signs taken, and paid 7 dollars to park because it was over 2 hours. I will not be back to see this doctor.
1.0 Rating
June 27th, 2012
bad news
2.3 Rating
March 19th, 2012
unprofessional
1.0 Rating
December 28th, 2011
keep looking
tried this doctor bc i was really sick this fall. she had no idea what my problem was & just ordered tons of bloodwork. i had to call for 3 weeks for the results. finally i saw them & tho she rec following up in 5-6 months, i took my results to a new doctor. thank heavens--i may not be alive today if i'd a stayed with dr. u. i wasted so much time, money, & healthy days with dr. uwaydah...don't make my mistake.