Rate Now
Share Your Experience
Have you seen Dr. Nicholas Zeltvay?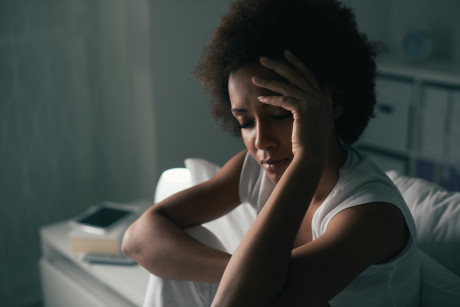 Bipolar Disorder
Get the facts about bipolar disorder, including the different types and symptoms of each.
24 Ratings with 13 Comments
5.0 Rating
July 16th, 2016
Dr. Zeltvay spent more time with me than I was scheduled for my initial evaluation. He was very caring and considerate. He included me in the decision making process when selecting medication. He was willing to answer all of my questions and even asked that I call if I thought of other questions. He was very knowledgeable. His staff is great. They even took my blood pressure and pulse rate and I have never had that done by a psychiatrist. He reviewed all of my other medications and took my physical health into consideration when prescribing a new medication for me. I would highly recommend this psychiatrist.
5.0 Rating
November 12th, 2013
Well Treated
Dr. Zeltvay was recommended to me by a friend. I have seen him for about five years for maintenance of meds. He has always listened as long as I have needed him. He has been caring and responsive at all times. I admit that I have stated my preference to see him rather than his PA. However, his PA could be very good for people who just need a quick med check and are having no issues at the time that would involve a change in meds. Everyone in his office has always treated me professionally. Dr. Zeltvay has a gentle manner.
5.0 Rating
July 18th, 2012
The Best
He and his PA were recommended to me by a friend. I found both to be very caring. They included me in their "team". I feel they listen to me and what problems I am having both with my life as a whole or with meds. Both are easy going. They made me feel like I was their only priority. Highly recommend the practice
5.0 Rating
May 19th, 2012
Depression and anxiety
I have never had a doctor take so much time with me. He always spends more time than my alotted appointment. He is not stuffy like a lot of docs out there. He is a real human! He makes you fell like you are the only patient he has to see that day even if his waiting room is full. His staff is great! I can always get in to see him if I am not feeling good. He is the first doctor who got it right.
5.0 Rating
May 6th, 2012
Professional and caring
I have seen other psychiatrists in other states and this is the first one that took time with me to get to know me, understand what worked and what did not work for me. He dialed into my disorder quickly and I feel better than I have in years. His staff is courteous and professional. The office is warm and inviting. He is casual and not stuffy.
1.0 Rating
January 20th, 2012
Misdiagnosed
I would not recommend Dr. Zeltvay. After following his course of treatment I felt much worse off then in the beginning. He kept insisting that I take the medicine prescribed in spite of serious side effects that jeopardized my job. After my own research I discovered that the diagnosis he gave me did not match my symptoms. I discontinued his treatment and found relief from another doctor.
1.0 Rating
November 8th, 2011
Wanna be Doctor
1.0 Rating
November 2nd, 2011
I saw Dr Zeltvay for 4 years and was never properly treated for my problem. After 6 months of leaving this doctor and seeing a new psychiatrist I have managed to get my psychological problems under control for the last year and a half. Dr Zeltvay is arrogant and not willing to get to know you or your problems. He treats you like a second class citizen. Would not recommend.
5.0 Rating
May 23rd, 2011
Wise and caring
5.0 Rating
July 11th, 2010
5.0 Rating
June 29th, 2010
1.0 Rating
May 11th, 2010