Rate Now
Share Your Experience
Have you seen Dr. Nick Ungson?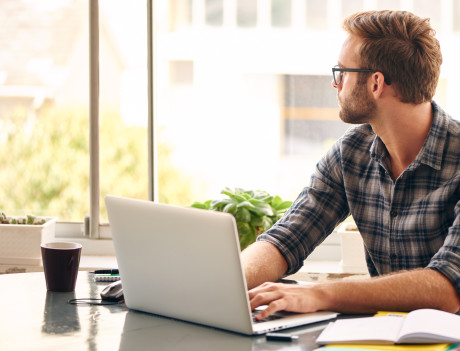 Adult ADHD
Get the facts about attention deficit hyperactivity disorder (ADHD) in adults, including the different types and symptoms of each.
50 Ratings with 28 Comments
1.0 Rating
November 22nd, 2016
I give him a 1 because there is no option for 0 which is the help he gives you. Complete lack of interest in patient to say nothing of compassion. NOT the doctor to see if you need help or understanding
1.0 Rating
October 12th, 2016
Patient
Totally useless. Waiting room always filled and all laugh at the 1 minute intervals of patients going in, and out. It is amazing the number of patients he sees in one day. Gets very defensive if you question any of the meds. He talks over me telling me why I'm wrong with no further conversation. Each time I go I tell him I'm still depressed with the new media and he says "give it more time" it's been over 2 months!
5.0 Rating
August 8th, 2016
1.0 Rating
April 27th, 2016
1.0 Rating
February 26th, 2016
1.0 Rating
February 12th, 2016
Completely Sexist, rude man.
I saw this man two times. The first, he took a list of the drugs I was taking, and said that his goal was to make me take ONE anti- depressant rather than three, and I agreed. He gave me a new prescription, which I got the following day. On my next visit, I started to tell him I had had sort of a " light bulb" moment on an issue, instead, he totally ignored what I said and went into a tirade that, if I was not going to take his the medication by HIS instructions ((he threw my file aside), I should get another psychiatrist. I was stunned. In fear, I quickly promised to obey his directions and asked him to write dosage on bottle. I quickly apologized for my mistake, fearing another angry outburst. I think this man is a narcissist, and, with obvious cultural differences, since he is NOT native to to the U.S. His background in his native country may allow such demeaning treatment to women, and, since many of his patients here are AFRAID to speak back to him, I felt, as as an American woman, I couldn't keep quiet. This man should lose his license. He is a danger to those who seek his help. His temper is quite frightening.
5.0 Rating
January 7th, 2016
the doctor is a pro.
1.0 Rating
June 9th, 2015
Horrible! Very rude and condescending. I would not recommend this place. I am over-loaded with anxiety when I leave that place. If you like being belittled, patronized, and felt as though you are dumb, go at it. I have been going there for quite some time, and it just gets worse. There are several other places to try first...don't waste your time!
1.0 Rating
March 31st, 2015
5.0 Rating
February 13th, 2015
Was good to me in the hospital
I saw this dr in the waterman hospital. He was very caring and actually asked me what I thought instead of saying you need this and that's it. It's sad to see so many bad reviews cause I was going to make an appointment with him because of all the drs I saw with my many autoimmune disease he was one of the nicesest. Especially compared to other drs in his field in this area. Yes he was a little pressed with time and wasn't there long but all drs are now because of the heavy strain the insurance company's and government put on drs now.
1.0 Rating
July 21st, 2014
Arrogant and Rude
You cannot get a word in edgewise with this man...won't listen and when you question him he gets obnoxious. He does not care how the patient its more like a factory...how many can I see in 1 day. He spent literally 5 min with me and that was it and I bet he charged my insurance $250. He's controlling and if its not his way he dismisses you! I have never been to a professional who is so arrogant and rude and I will never go back to him and will not recommend him.
1.0 Rating
December 16th, 2013
Very Unhelpful
This man is very controlling and fails to listen to his patients. If you challenge his speaking, you are immediately shut down and reminded of his credentials and degrees. The only reason we were switching providers was because we moved across the country. Dr. Ungson, instead of hearing that a medication regimen in place for over 3 years was working, decided that it would be a good idea to throw a wrench in the system and change up my son's entire diagnosis and regimen. Why would you destroy a regimen that has been working for years? What s in it for you? Nice try. We'll be driving to Ocala to see another Psychiatrist who will listen to patients' needs.
Nearby Doctors

Dr. Nick Ungson is similar to the following 3 Doctors near Leesburg, FL.