Rate Now
Share Your Experience
Have you seen Dr. Nikolas Chugay?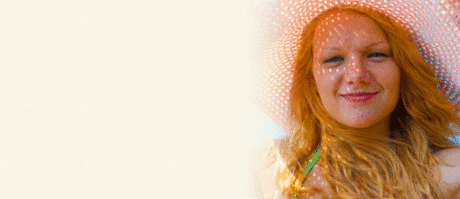 Skin Cancer
Get the facts about skin cancer, including the different types and symptoms.
35 Ratings with 10 Comments
5.0 Rating
February 1st, 2017
Thank you Dr. Chugay
My experience with Dr. Chugay was a dream come true. He performed the most natural, artistic rhinoplasty I could ever have dreamed of. He truly is an artist and is such a good man! He was a blessing and has so much experience you can feel safe and confident knowing he will deliver exactly what you ask for. So grateful! Thank you so much for doing such beautiful work.
5.0 Rating
December 8th, 2016
I Have been going to Dr. Chugay since I was 18 years old .. (I"AM 50 "Years old) .. My Problem is not the Doctor , Is the poor customer survice, It just seems like I dont spend enough money for what I go get done, It shouldn't matter what I spend or how much , Especially if I have been going since Iwas 18 years old and still continue going . Dr. Chugay has Half of my paycheck and obviouly I like his work . Need just need better service.
5.0 Rating
June 18th, 2013
Great!!!
5.0 Rating
May 4th, 2013
Thank You Dr.Chugay
5.0 Rating
August 14th, 2012
Dr Chugay does great breast implants
5.0 Rating
June 3rd, 2012
Artistic, and fantastic
Being an artist myself, I wanted someone who would work with me to give me the nose I wanted. Dr Chugay did exactly what i wanted...and no one to this day, that didn't know me before, knew I had it done...in fact the people that did know I had it done, used to tell me how fantastic it was...He is kind, caring and effectively brilliant
2.3 Rating
October 25th, 2011
when I went for a consultation he gave number of cc that would be right for size that I was requesting .. The day of the surgery he did not have size he had huge ones and small ones ...making me really confused and having to make a last minute decision ........should had never happend!
1.0 Rating
August 25th, 2011
Horrible Experience
Went in for simple rhinoplasty, they took pic and then enlarged my nose by photoshopping then made my neck look sagging by photoshopping. The russian nurse made remarks of all the things I needed done. I got a chin implant and lipo of the double chin when I was perfectly fine with my face other than my nose which I had broken playing baseball as a kid. During surgery they encountered trouble with bleeding and I awoke to a HUGE cut down my nose on the outside! Rhinoplasty was never done and I was never reinbursed after numerous calls and visits. I have since had to pay $3,500 to Dermotologist to have scar on outside on my nose removed. And have had 2 surgeries to repair deviated septum not corrected during surgery and removal of scar tissues due to poor/botched surgery.I WOULD NOT RECOMMEND DR. CHUGAY. He only saw me once after the surgery, never returned calls, and never reinbursed me for work paid for but not completed. And as far as the chin implant I did not need, I have a permanent crease under my lip and above the chin.
1.0 Rating
November 12th, 2010
33 yr old Silicone Breast Implants
Dr. Chugay scheduled my surgery the day he was to be married. He told me I'd never need to have them redone. Once the surgery was over, that was the last I saw of him or any other dr. in that small hospital. Was released after 3 days. Had a tight bandage on and was not told to take it off and wear a Sport type bra. 1 week later, visited his office and saw his partner who then squeezed them so hard I thought they would break. They'd become incapsulated even then. Ive had that problem now for 33 yrs and now my left breast implant is ruptured. I'm having to have both removed but insurance wont pay for replacements because I dont have cancer. So now I'll be stuck probably looking worse than when I first saw Dr. Chugay. Really I do not recommend seeing him for any Plastic Surgery requirements. He is not focused enough and seems to be only interested in making the money. I'm a human being and now I've got Skin Lupus. There is no other reason why except the Silicones been leaking over a yr now. So thanks for nothing Dr. Chugay. Now that's all I'll have. Nothing.
2.3 Rating
March 8th, 2009
lip injection
5.0 Rating
September 16th, 2017
5.0 Rating
April 8th, 2017