Rate Now
Share Your Experience
Have you seen Dr. Nikos Pavlides?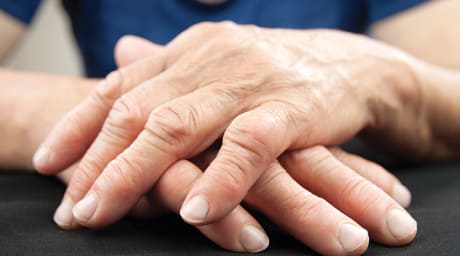 Osteoarthritis
Get the facts about osteoarthritis, including the symptoms and doctors who treat it.
Quality Rating
Highly Satisfied
60 Ratings with 17 Comments
5.0 Rating
August 7th, 2017
Really great doctor.
5.0 Rating
September 2nd, 2016
Thumbs up!!!
5.0 Rating
February 29th, 2016
NEW LEASE ON LIFE!
I love my new shoulder!!!. For years every moment of my arm caused pain. I couldn't reach up to the top shelf to save my life and even an attempt would bring tears to my eyes. I had a Reverse Shoulder Replacement performed by Dr. Pavlides. The pain was literally gone the next day. I could do things now that I couldn't do for years. I'm very happy with my results and I'm so glad I went to him. Thank you!!!
5.0 Rating
February 4th, 2016
5.0 Rating
January 14th, 2016
1.0 Rating
December 8th, 2015
1.0 Rating
September 15th, 2015
I have to agree with the review of Jan. 25, 2014
Yes, he does have a solid reputation which is why I am stunned as to why he has such a tunnel vision approach to my issues. The other party (1/25/14) is right. He does seem baffled regarding my pain issue but he never wants to explore any avenues that may bring some light as to what is happening in my knee. He just keeps regurgitating the same treatment that clearly DOES NOT WORK and only makes the situation worse. Don't they say that insanity is doing the same thing over and over and over again but expecting a different result? Don't throw him a curve ball because he has no idea what to do about it.
5.0 Rating
July 4th, 2015
5.0 Rating
July 21st, 2014
OUTSTANDING COMPASSIONATE DOCTOR !!!!!!
One month ago I had total knee replacement performed by Dr. Nikos Pavlides. He was highly recommended by my neighbor who works at the Pottstown Hospital. I cannot say enough about how great Dr. Pavlides has been and what a wonderful job he did with my surgery. I experienced almost no pain, even after the anesthesia wore off. I am totally pain free from any arthritis pain. He is the most compassionate and caring doctor I have ever been in contact with in my 64 years of life. He literally has given me back the quality of life I have not had in 7 years. My family and friends were very impressed with how good I looked and felt coming right out of surgery. I felt like a million bucks, and to top it off, my hospital stay at PMMC was awesome !!! I highly recommend Dr. Pavlides to anyone who is considering total knee replacement !!!!!!
5.0 Rating
February 15th, 2014
Fantastic Doctor
I'm one of those people who reads reviews but I don't write them. This is a first for me. About 6 months ago I used word of mouth as well as online research to find Dr. Pavlides. I had a very complicated condition due to my severe rheumatoid arthritis. I had a severely deformed leg with severe knee arthritis which resulted in other doctors just sending me to someone else, " that could help someone with my condition". Then I meet Dr. Pavlides. I was only scheduled for a 20 minute visit but he must have spent twice that long with me reviewing my x-rays and explaining his surgical plan. A month later I had a unique procedure and I am so happy that I did. My led is straight and my pain is gone. From the first visit until I was completely recovered he guided me through the entire process. I highly recommended this doctor and tell everyone I know about him.