Rate Now
Share Your Experience
Have you seen Dr. Nina Cahan?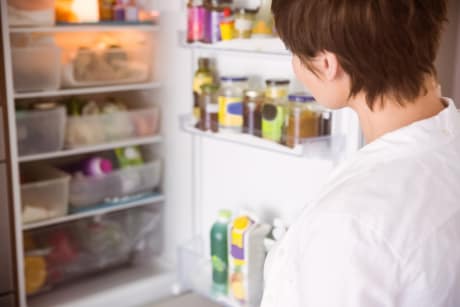 Binge Eating Disorder
Get the facts about binge eating disorder, including symptoms, causes and related conditions.
32 Ratings with 11 Comments
5.0 Rating
December 28th, 2016
1.0 Rating
August 12th, 2016
Great Doctor / Horrible Time Management
Dr Cahan is a wonderful doctor who loves her patients but she spends to much with each one. Over several visits the last year you wait over an hour after your appointment time to see here. They don't care they run late and while each patient gets quality time it's at the expense of other patients. They should not book appointments 15 min apart because she never keeps to that schedule. While I love her and my whole family sees her it is time to make changes and find a new doctor because leaving her office 1 1/2 to 2 hours after my scheduled appointment is frustrating and it is a consistent practice with this group. Once in awhile I understand but every appointment is a continual trend that puts patients in a bind
5.0 Rating
October 6th, 2015
wonderful doctor
5.0 Rating
November 26th, 2013
Best Doctor
1.0 Rating
October 3rd, 2013
At your own risk
Miss Diagnosed me Twice. Fabricated Lung issues. Ignored Creatine level which lead to Kidney Disease and refused to refer me to a Specialist, Was downright nasty when I needed my records transferred to another DR. Also tried to push Vitamins on me. I would not recommend Dr Nina Cahan to any of my friends.
5.0 Rating
July 23rd, 2013
2.3 Rating
May 17th, 2013
I'm Done
Dr. Cahan is a caring and loving doctor however she often prescribes herbal remedies that she sells from a closet in her office. These items have unique names and are not available at retail stores so you feel you have to buy from her which makes me very uncomfortable and frustrated. Refuses to refill medications that your regularly use without a visit yet when you call to schedule they give you a hard time on the phone and try to schedule you months out. You feel trapped. I always have unpaid balances on my return trip because she charges for extra visits if you even talk about an ache or pain during your physical or med check. She chastises you for not coming in for your physical yearly but when you do she turns it in to multiple charges which she blames on insurance but this type of billing practice is a choice. If she is going to bill that way she should discuss that with the patient at the time of services. Her front office staff was terrible and rude for years and is still not great. They do not have professional poise in any way and instill no professional confidence. She has two nice upbeat nurses but one nurse is very flat expressively, curt and rude. Will not make direct eye contact with patients which is uncomfortable and strange. After hoping things would change and get better in the office I finally have to give up and look for a good doctor who manages the practice in a way that respects the patient or consumer. The star is this practice is Meeta the nurse practitioner! She's warm, caring, knowledgable and communicates very professionally. Time for me to move on from this practice after numerous disappointing interactions over several years.
1.0 Rating
July 23rd, 2012
Moving on
One of her office staff is less than "user friendly"-had to wait 3 months for an appointment and was apparently re- scheduled without knowing it. When I called in to give them current phone number as mine had changed was told they could not set another time for me (as I had missed my appointment). I am a doctor's wife and am receiving this kind of treatment!
5.0 Rating
March 24th, 2011
Courtesy of office staff
2.3 Rating
April 13th, 2009
New Patient
5.0 Rating
January 22nd, 2009
Great doctor, dense staff
Dr. Cahan is wonderful. She is open-minded to alt health and selective vaccination. Wait times are average- about 15 minutes in front and 20 minutes in back after nurses are done with vitals. Answering service should be avoided at all costs between 12-2. Reception/phone staff is often dense, but now I'm thinking it's only 1 person who I manage to get on the phone all the time. Worth the hassle for my infant son. I no longer accept the dr's word as gospel so Dr. Cahan's methods and my philosophies are a good match. Book a well-visit in advance since my mom had to book 3 months in advance to be added as a new patient...
4.0 Rating
September 21st, 2017