Rate Now
Share Your Experience
Have you seen Dr. Nizam Razack?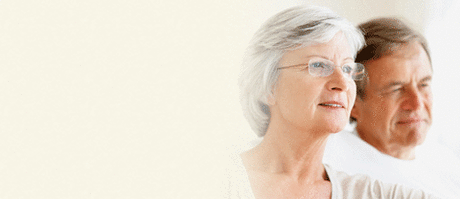 Alzheimer's Disease
Get the facts about Alzheimer's Disease, including the symptoms and stages.
Quality Rating
Highly Satisfied
81 Ratings with 23 Comments
5.0 Rating
September 11th, 2016
4.0 Rating
April 26th, 2016
2.0 Rating
March 9th, 2016
Good Surgeon, Horrible Staff and post op care
I am 7 months post op and have been following orders. Accidentally fell 10 days ago and reinsured my back. Receptionist Sandy says "Dr and PAMike don't want to see you. Please go back to your referring dr". Is this normal? I guess Mike wasn't kidding when he released me and said "I never want to see you again".
5.0 Rating
October 13th, 2015
4.0 Rating
August 13th, 2015
Dr. Razack and his outstanding PA Mike , preformed a fusion laminectomy 1.5 years ago. I waited before I reviewed the doctor ... After 30 years of severe back and leg pain I am so happy to report I am 100% well, active and truly have my life back. Never did I think I would be pain free !!!! I have referred many people to Dr Razack and Mike,PA and everyone one of them report back success and praise this practice.
5.0 Rating
June 12th, 2015
he really takes his time and he seems to genuinely care about you, he and his PA took the time to show me my ct scans and show me on them so I understood and explained the time frame I was looking at to heal and never put anything I was feeling off. He and his staff set the bar high definately recommend Dr. Rayzac.
5.0 Rating
May 1st, 2015
Very personable and attentive
5.0 Rating
March 17th, 2013
Excellent doctor and surgeon
Dr. Razack was very conservative in his approach to deal with my condition, suggesting non-surgical treatments first. Ultimately my condition required surgery and I was pain free immediately after the surgery (disc fusion). I give Dr. Razack and his staff the highest recommendation. I would definitely refer him to anyone. A great docotr and great surgeon.
5.0 Rating
April 30th, 2012
Nancy Hutchison
Dr. Razack is not only an outstanding surgeon, he is one of the most caring Doctor's I've ever dealt with.He never has to look at my file to remember who I am....which is very rare these days.He is not quick to just say "you need surgery" he isn't knife happy is what I am trying to say. He exhausts all other options first, surgery being last case option.I had been in an abusive marriage, and had to confide in him with an issue regarding something that happened, he never fails to go out of his way to ask me if everything is going ok at home.And most importantly, the surgeries (3) he had to perform on me, went extremely well with no problems. I always recommend him to anyone having back issues, and I always will!
1.0 Rating
November 24th, 2011
Forced to see his understudy Dr. Whiting
I was told some good things about Razack, but was given no option of seeing him rather a new dr at his group who after googling appears to already have been with several others already in her short career. 1 herniated discs and spinal stenosis in lumbar, a herniated disk and protruding disk in thoracic and osteophytes at multiple levels. Pain and spasms occupy 100% of my day. Must be a figment of my imagination or possibly that I have Medicaid. I tried to schedule an appt in their Kissimmee location, but was told that only that Whiting all the way in Orlando would see me because of insurance accepted. My blood pressure was high after having to have driven myself there and waited in an uncomfortable office chair. She was already telling me to get a 2nd opinion in her second sentence spoken to me. She has only been with orlando group for 3 months.
5.0 Rating
November 4th, 2011
I only trust Dr. Razack
Dr. Razack has done 2 of my surgeries on my back. He is caring, listens to the issues and won't do surgery unless its absolutely necessary. He takes the time to explain the problem and then also takes the time to alleviate any fears and also is honest about what the prognosis is. The staff are always nice and the nurses are some of the most helpful I have dealt with.
5.0 Rating
June 26th, 2011
Best of the best doctors!! I have My life back thanks to Dr. Razack
Dr. Razack healed me of acute neck pain and paralysis that afflicted me for 3 years. He has a compassionate, genteel, patient manner that allowed me to ask numerous questions before and after surgery. My post-op recovery was fast & complete, despite having complex reconstructive spinal surgery. I feel blessed to have such a rare, gifted, attentive doctor!