Rate Now
Share Your Experience
Have you seen Dr. Noah Scheinfeld?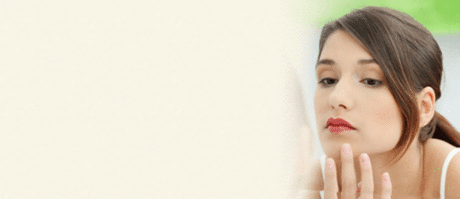 Acne
Get the important facts about acne, including the different types and what causes it.
101 Ratings with 89 Comments
1.0 Rating
November 12th, 2015
I'd turn back if I were you.
Indifferent bedside manner at best; appears to have contempt for patients and staff alike. Check Yelp for numerous negative reviews. I can say with confidence that he is the worst doctor I ever had the misfortune to see in my life. Seems to more a cartoon caricature than a human being. Wholly contemptible.
1.0 Rating
December 15th, 2014
1.0 Rating
January 9th, 2014
Worst ever
He thinks he is only dermatologist in manhattan .we have worst experience with him .if you love your health time and money don't ever see this doctor .he smiles when he see patient a in pain .he is number one racist I have seen .stay away from this blood sucking vampire .
1.0 Rating
December 4th, 2013
Terrible rush and awful manners.
5.0 Rating
September 16th, 2013
Completely satisfied
I've been taking my daughter for the the last couple of years to be treated for HS. No one was able to maintain her condition until we went to Dr. Sheinfeld . At last we have someone who has been able to help her. Both my daughter and myself are extremely happy with him.
5.0 Rating
September 14th, 2013
I know that I am in good hands
5.0 Rating
May 14th, 2013
HE GOES BEYOND...
We found Dr. Scheinfeld, after meeting with several dermatologists. One dermatologist, rudely handed my daughter and me a piece of paper and said that "Your daughter has this. I may not be spelling it right,but don't bother to come back." My daughter has H.S. and it is an absolutely difficult, painful, and trying disease to manage. Currently, there is no cure, but Dr. Scheinfeld has done everything to try and make the physical and emotional pain almost bearable. Yes, there are insurance issues, but get mad at the insurance company and not the provider. Dr. Scheinfeld has also treated me, and he is consistently beyond caring and professional. Recently, I underwent a very serious surgery, and happened to mention it to Dr. Scheinfeld. He wished me a positive outcome and promised me that he would always do what he could for my daughter; that I need not take that worry with me into the operating room. His staff is professional, efficient and courteous, and my daughter and I have always received prompt service. To be totally honest, my daughter preferred attending College in the City, so that she could see whom she calls, "HER Dr. Scheinfeld," twice a month. You will be well cared for, and treated professionally.
5.0 Rating
March 4th, 2013
Helped with accurately and with alacrity
I had an outbreak of shingle and saw Dr Scheinfeld the same day, actually in the evening as sees patient until 7 PM on thursday. He diagnosed me treated me and what was a scary rash evaporated in 3 days. I thank him and his staff.
5.0 Rating
November 26th, 2012
Helped with Hand Eczema
5.0 Rating
November 24th, 2012
Helped life long psoriasis
5.0 Rating
November 17th, 2012
Helped me with eczema outbreak
5.0 Rating
November 15th, 2012
found a cancer others missed
I went to see Dr Scheinfeld for a mole check when my husband has poison ivy.He noted a lesion that he said could be a cancer and on my left cheek. we discussed a biopsy and he did one and found a basal cell and later excised it. I am happy my husband took me with him and that Dr Scheinfeld found and cut out the basal cell cancer