Rate Now
Share Your Experience
Have you seen Dr. Nora Erhart?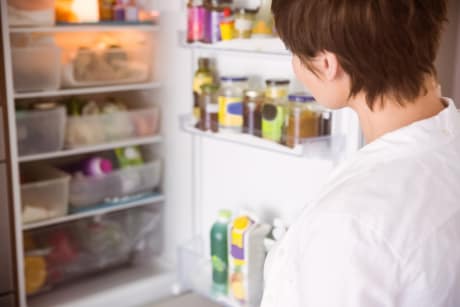 Binge Eating Disorder
Get the facts about binge eating disorder, including symptoms, causes and related conditions.
58 Ratings with 24 Comments
5.0 Rating
May 18th, 2015
Best Dr. any of us have had. My son faced a difficult time and prospects for a good high school experience were dim. Dr. E thoroughly tested, examined, and left no stone unturned in pinning down a very difficult diagnosis. After that she tailored his treatment in a way that brought on a nearly 3 year remission. High school and the past 3 years have been great. He is turning 18 and moving on to college. We will miss Dr. Erharts care and compassion.
5.0 Rating
May 4th, 2015
I have been Nora's patient for years, she is always supportive in helping my Ulcerative Colitis, which I have had since a child. This is a Chronic Ilness which requires constant medicinal changes and she is extremely patient and informative, including with my family, and takes her own time to continue research.
5.0 Rating
April 26th, 2015
Best doctor ever!!!
I am so impressed with Dr Erhart. My husband and I were so scared when we were referred to the specialist for our daughter's weight loss and stomach pain. Dr Erhart was so kind and compassionate. She really understood how we felt. She spent so much time with us explaining the possible causes and what we needed to do to figure out what was wrong. We are still in the process or sorting out what is going on with our daughter,but we trust that Dr Erhart will figure it out.
1.0 Rating
April 18th, 2015
This lady has no idea what she is doing. When my daughter first got sick we were sent to her and she couldn't find out what was wrong (my daughter have ulcerative colitis ) she did so many tests on her it was ridiculous and when she couldn't find the answer she wanted to do exploretory surgery when she couldn't even tell us where the problem was. She also yelled at my daughter for being on her phone in her office even though "Dr." Erhart wast even speaking to her. She said it was rude to text in her office. Needless to say we got a second opinion after the surgery suggestion and she was diagnosed quickly.
1.0 Rating
January 13th, 2015
Bring your wallet
5.0 Rating
February 1st, 2014
What a great doctor...
I took my my son to see Dr. Erhart for a 2nd opinion after he had previously been seen by another GI specialist in the area who was of little help. She was not only kind and empathic but really took the time to listen and carefully evaluate my son's symptoms. All in all this was an excellent experience for us. She was able to explain to me in terms that I could understand what was wrong with my child and what the treatment needed entailed. My family is very grateful to Dr. Erhart for helping us make our child better. We love Dr. Erhart and are very grateful to her for her help.
3.7 Rating
July 26th, 2013
Good doctor!
5.0 Rating
March 17th, 2013
Great Doc
My son has been seeing Dr. Erhart for some number of years now, he loves to see her and loves to play in her waiting room. Every question we ever had about his condition were always answered. Her staff always remembers our names and treats my son with respect. I will for sure recommend Dr. Erhart to any parent. :)
1.0 Rating
January 30th, 2013
Horrible Experience
Dr. Erhart was difficult to schedule an appointment with in the beginning - and then once we got there her staff were unprofessional, seem annoyed to be at work, and could care less. She actually has signs posted on her door stating that if she finds you using a cell phone - you could be denied care. Who does that. Her bedside manner is horrible and lacks basic ideals of a practicing physician. She doesn't listen to her patients and simply sits behind her mobile desk/dinner tray and takes notes. When she examined my 14 year old - she didn't really do anything for her, accept schedule her for additional medical procedures. Dr Erhart actually told my daughter that if she 'stopped thinking about her pain' it would go away. As if that is possible - or something you tell anyone. Her practices are unacceptable and completely disrespectful of her profession. We have left her practice and will be gladly seeking another specialists advise. Please don't waste your time or energy - she is grossly overpaid for a very unrewarding experience.
5.0 Rating
August 17th, 2012
Kind, Nurturing Doctor with excellent clinical skills& great staff
Dr. Erhart came highly recommended by both my Pediatrician and other family friends whose children had seen her. I brought in all three of my children and she was seeing my oldest. She engaged them al and gave special attention to my daughter, the patient. She was concise in explaining the planned approach to the problem and explained the tests to us as parents and my daughter. The staff all worked well together and the experience was truly top notch from beginning to end .Kudos!
5.0 Rating
June 5th, 2012
Excellent Doctor
Nearby Doctors

Dr. Nora Erhart is similar to the following 3 Doctors near Orlando, FL.