Rate Now
Share Your Experience
Have you seen Dr. Norman Harris II?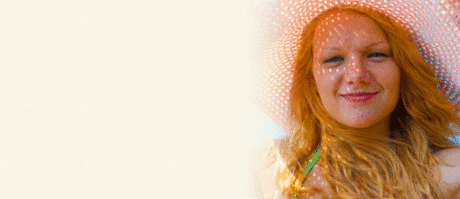 Skin Cancer
Get the facts about skin cancer, including the different types and symptoms.
Quality Rating
Highly Satisfied
40 Ratings with 15 Comments
5.0 Rating
July 8th, 2016
4.0 Rating
April 15th, 2016
1.0 Rating
March 25th, 2016
Went to Dr Harris because he was in my Insurance plan network. Reviews were good what I read. Promptly got an appt, arrived and saw Dr Harris. Nice person but when I told him of my problems with my hands, he was very quick to tell me about 2 surgerys that would take care of the two issues. I have had cortazone shots in my hands before and pretty much knew what to expect. He seemed a little put off when he asked me if I "just wanted a shot" and didn't want to have one of the hand surgeries. As indicated I have had about 8-10 shots for trigger fingers in the past by another MD. Dr Harris loaded the syringe, sat next to me, laid my hand Palm up on the back of a clipboard he had been writing on and proceeded to quickly jam the needle into my hand twice. He used no "freezing agent" to numb the skin. These injections are in no doubt painful and I understand this, although there was no attempt to improve the situation by Dr Harris. I was litterally on my tiptoes while sitting on a chair in extreme pain. My previous hand surgeon prior to giving me the shot, cleaned my palm with iodine, had a clean towel under my hand when he gave the Injection. I felt Dr Harris procedure was unsanitary and given in a manner of just getting it over and me out of his office. I will NEVER, EVER return to this office or Dr Harris and never recommend him to anyone!
5.0 Rating
October 20th, 2015
5.0 Rating
October 19th, 2015
The best cosmetic surgeon ever!!!
Dr. Norman Harris is the absolute best!!! I was nervous about the procedure, but when the surgeon comes to work with the biggest smile on his face and ready and happy to work, your fears fade away. He takes excellent care of his patients and is there if you need them, day or night. I would highly recommend Dr. Harris to anyone for any type of cosmetic procedure. He is the BEST!!! I think his bedside manner is top notch. He was available for me following the procedure, day or night. He is a great doctor and his staff is just as helpful and courteous. I went into his office for an appointment and got seen and was leaving even before the appointment time was supposed to start. I cannot say enough wonderful things about this doctor. Go and see him, you will not be sorry.
5.0 Rating
June 25th, 2015
In life, we are told the most important decision one will make is when you buy a house and sign the papers. This is absolutely true. Now we think once you are diagnosed with Cancer the MOST important decision is to have the RIGHT surgeon to be with before, during and after surgery. We were so thankful the name given to us was Dr. Harris ... he made the difference and we are totally satisfied with the results. The word Cancer is the scariest one ... having a surgeon who is positive, confident in his ability to get it all and always there with the statement ' I will see you through this' I can not emphasize enough how important the right surgeon is ... Dr. Harris is the ONE!!!!!
5.0 Rating
May 18th, 2015
I had a blemish, about 3/4" on my face, that was later found to be Melanoma, This would require cutting into the left side of my face and I did not want a dermatologist to do the surgery. I had known of Dr Harris, a plastic surgeon, through other Doctors and decided this would be the best option for me. We flew from Sanford, FL to Roanoke, Va and Dr Harris performed the surgery in his office, He sent the blemish specimens to a lab for further evaluation and fortunately he had removed all the cancerous tissue. Just after 3 weeks, the healing is going great and with a slight evidence of a scar. This is amazing as the cut required to remove the cancerous tissue, was 3 1/2 to 4" long. I would strongly recommend Dr Harris for any surgery that would affect one's appearance. He did a fantastic job!
2.0 Rating
April 30th, 2015
5.0 Rating
April 26th, 2015
Six Years of Positive Experiences
I have been seeing Dr. Harris annually for six years. I appreciate his honesty when he answers my questions about procedures that I am considering. The procedure he did for my droopy eyelids was perfection. Six years later my eyes still look great! I have Botox injections annually & have had Juvederm. The results are always natural & not overdone. I have never been pushed to do more which is greatly appreciated.
5.0 Rating
February 17th, 2015
Best plastic/hand surgeon in Roanoke.
5.0 Rating
August 19th, 2013
Plastic surgery