Rate Now
Share Your Experience
Have you seen Dr. Norman Pang?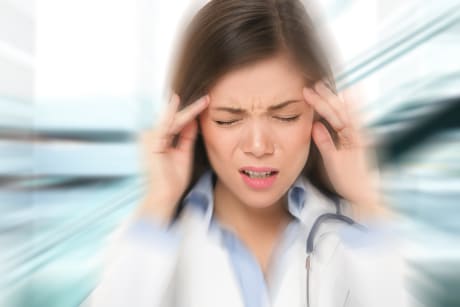 Migraine
Get the facts about migraine headaches, including the different types of migraine and migraine triggers.
27 Ratings with 7 Comments
1.0 Rating
July 25th, 2013
Not very reliable
My wife has been seeing him for a long time and she has multiple medical problems. During her last visit he told her to call in 2 or 3 days before she ran out of her medication. She has been out for 3 days and has called every day for the last 7 days and he does not return a phone call or refill her prescription. This is no way for a professional provider to treat their patients. Thank god that I do not need anything from him. Called again this morning and still nothing. She is having a major surgery on monday.
5.0 Rating
July 21st, 2013
Patient
I love Dr Pang! If your really in pain and for have difficulty with pain meds he works to find what will work for you. If your a drug seeker don't bother because he drug tests when you visit (most every time) but if you legit he's great . Can be a little slow at times to return other doctors calls I've been told but his office lately returns my calls within a few hours tops!
5.0 Rating
May 30th, 2013
Excellent , Knowledgeable , Pain specialist
5.0 Rating
October 12th, 2012
Dr. Pang has been my physician for 2.5 yrs. He is very professional yet open, kind and caring. He presents a number of treatment options and through open discussion this patient arrived at a well informed decision. It has been my experience that all needs are met, and issues addressed in a timely manner. I would not hesitate to recommend Dr. Pang to family and friends.
5.0 Rating
May 19th, 2011
My hero..
For almost twenty years I have been to doctor after doctor and not a one of them has been able to help me, other them offer me pills. I waited almost 17 years before I felt the need to be on pills on a daily basis which is hard for a woman my age which is 36. Three years so far with Dr. Pang I have not only found meds that work with me but also every six months he gives me a shot in my spine ( this is not done at the office it needs to be done in a hospital like setting ) once it is done and i take the three days or so for the pain to go away my back is good for six months if not a little longer. Dr. Pang does not play and he will random drug test all the time so if you are not doing what Dr. Pang is asking of you you will no longer be seen in his office. The staff has a bad rep on the other sites that I have looked him up on but for a person that has been dealing with them for three years I find them not only to be kind and wonderful they actually make me laugh and I find them to be rather nice to deal with.
1.0 Rating
April 15th, 2009
4 months and still nothing happening
My mother finally got in to see Dr Pang about 4 months ago. She went through all of the tests, insurance forms, etc. and finally was given a pain blocking mechanism...only to discover that a person with arthritis can't operate the mechanism! Come on!!! The woman's arthritis was very apparent from the beginning! Now, after another 2 monthsof pain and 100 phone messages, she still has not received the needed treatment. We have finally resorted to showing up at the office just to get information on what's holding things up.
3.7 Rating
July 29th, 2008
listening
5.0 Rating
June 22nd, 2017
1.0 Rating
May 15th, 2017
5.0 Rating
February 29th, 2016
3.0 Rating
February 23rd, 2016