Rate Now
Share Your Experience
Have you seen Dr. Norvin Ona?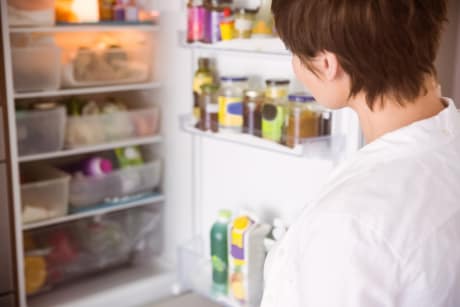 Binge Eating Disorder
Get the facts about binge eating disorder, including symptoms, causes and related conditions.
53 Ratings with 18 Comments
5.0 Rating
July 9th, 2017
Professional and caring.
3.0 Rating
October 27th, 2016
Dr Ona is wonderful, staff on the other hand...............
Dr Ona himself is great. Great Bedside Manner and a good Dr. His staff disappoints on every occasion though. I have been going to Dr Ona for years and have been going to him even though I moved 20 miles away. In trying to schedule an appointment for blood work (RX Refills) almost 2 weeks in advance, was told they had no appointments available and I would have to walk in, which I did. It took me 3.5 hours to see the Dr. His front office staff has no friendliness to them at all. They just ask the questions and go through the motions. None of them smile. The main issue I have had on just about every occasion is the office failure to call in my RX once I have gone in for my blood work. On every occasion, I wait a few days then check with the pharmacy, then have to call the Dr office to get them to call it in. The patient should not have to follow up with the Dr office to ensure they are doing their jobs. This is a consistent issue with this office. I have also had this problem where the pharmacy sends the Dr office a request for the refill and they get no response. As such, I end up calling the Dr office again to ask when they are going to send in the refills. Its become such a constant issue now (for years) that I decided to post a review.
5.0 Rating
September 16th, 2016
Patient
2.0 Rating
May 5th, 2016
Sick
I have been to Dr Onas office several times over the past 3 years. Dr Ona himself is very kind and caring. The more time goes on though, the harder it is to see him. I was there two days ago and waited over two hours, and finally saw a PA FOR 2 min! While waiting I was in severe pain, I asked the front desk several times how much longer and they were very rude. St one point I felt I may have been seen more quickly at the ER, so I asked for a refund on my co pay, which is collected first thing. After I asked, the front desk was very quick to say "ok" ( my husband talked me into stAying) when I finally got seen by the PA, she told me it was very important that I immediately go get an ultrasound of my abdomen. I went, got it done and they assured me that I would hear the results by that evening. Well... 3 calls and two days later and nothing!! I will NOT be giving Dr Onas practice another chance!!
1.0 Rating
December 5th, 2015
Run away as fast as you can! This office billed my insurance for a surgical procedure for a office visit! Of course my insurance refused to pay, so they sent me a bill! Called office told them the charges were ridiculous! Told me to pay immediately, ask them to resubmit with proper ICD9 codes to my insurance, (meaning resubmit with the right procedure/charges)...they refused to resubmit! Next week I got a letter saying I had been turned over to collections, following that got calls from collection agency! Horrible business practices! Unethical! Please do not trust your health to this office, their main concern seems to be overcharging and ripping people off! RUN!
5.0 Rating
October 8th, 2015
The very BEST in Lawrenceville, Ga.
Great Doctors, Love the practice close to home but I would drive to see them if it was 20 miles away. Take time with Patients which is Rare now a days.
2.0 Rating
April 20th, 2015
2.0 Rating
February 28th, 2015
Don't waste your time there. They didn't take responsible for what they did. Instead of accept their fault and say sorry, they blamed it on insurance Bc it didn't cover in the same day. I called the insurance and asked because I have premium plan, the insurance said it covers in the same day. I came in as a new patient with appointment but the front desk had no smiling on her face. I didn't feel comfortable. I only seen PA for annual checkup and she said she is the doctor. They didn't call me for lab result and said my phone couldn't go through. I didn't see any missed call from them. I even told them they can contact by email. They called me two days before and told me don't eat or drink at all for blood test. When the lady withdrew my blood, she said I'm ok to drink. Sad thing they even made appointment for me at 10. I was so hungry becssue I'm a morning person.
1.0 Rating
January 23rd, 2015
Don't waste your time
I had an appointment scheduled, waited about 30 minutes in the waiting room. Once I finally made it to a room, I waited 30 more minutes before Dr. Ona came in. Why even schedule an appointment? The time prior to this I had an appointment yet the front office put me down as a walk-in and I waited over 3 hours. Either way,this office is pointless if you have a concern about your overall health. This isn't the first time this had happened. He will pick and choose the symptoms that he wants to hear and throw all of your other symptoms out the door. He doesn't care what you have to say or if you tell him what you think will work for you. You will literally leave there feeling like a pile of trash, like there's no hope left for you. Save your time, save your money and find someone that cares about your health. I am definitely changing doctors after all of these years.
5.0 Rating
January 27th, 2014
So far, so Good
My first impression of the office and staff was good. My first experience in the office was very good..no wait...I have seen many Dr offices and this one is in the top 20% of them.....staff was courteous and helpful. The NP? was excellent. Due to my extensive medical history and the LONG list I took with me, we are dealing with a couple issues at a time.....I am sure to get good referrals to specialists, if needed. And although I couldn't get a previous presciption prescribed, I am confident in the abilities of this office to provide excellent health care for me. I haven't met Dr. Ona yet, so I will reserve that portion of my review.
3.7 Rating
June 20th, 2013
Dr. Ona himself is great. He is extremely polite, and listens to what you are saying. I have never felt like he was rushing through any of my visits. His front office staff, on the other hand... I don't even know how to describe how awful they are. They are incredibly rude, condescending, and unhelpful. I have actually found a new doctor because I was so tired of dealing with the staff here. It's unfortunate, because Dr. Ona really is such a great guy.