Rate Now
Share Your Experience
Have you seen Dr. Oana Andreescu?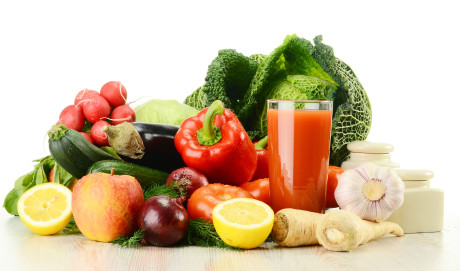 Type 2 Diabetes
Type 2 diabetes is a chronic disease in which your body is unable to maintain a normal blood sugar (glucose) level.
23 Ratings with 9 Comments
1.0 Rating
March 5th, 2017
Horrible experience all around.
This woman is insane, and other doctors I've seen that are familiar with her are also familiar with her terrible reputation. She's horrifically rude, makes her patients well aware they are an inconvenience to her and has no compassion AT ALL. Her staff is just as bad. I'd sooner see an African witch doctor than see this woman again. I'd also like to know what holistic hippie school she got her degree at, because she seems to think chronic diseases can be cured with exercise/diet. Avoid at all costs!
1.0 Rating
September 17th, 2015
Walk on by.....
Found out I had a thyroid problem when the drugstore called me to pick up prescription. No call, not even from the nurse. No follow up to ensure dose was correct (it was not). I had to do my own follow up. Wait time very excessive, doc time was a blink and she wsa gone. I would not want to go to this lady if I had a health problem. The lab also cannot draw blood, if you have small veins you are in deep trouble here, last time took me 45 mins, 6 attempts and they screwed it up, I had to go back the next day for more torture.
2.0 Rating
March 24th, 2015
gave benefit of doubt, but no go
2.3 Rating
January 13th, 2015
Do not choose this doctor
I do NOT recommend her! She is the most non-caring judge mental doctor there is. She rushes in and rushes out without explaining anything. Her receptionist is so rude and mean. The best thing about seeing her is her nurse, super sweet and caring. I was a patient of hers for over a year which meant nothing to her. Worst "Doctor" and receptionist I have ever dealt with.
5.0 Rating
March 9th, 2014
Outstanding Physician
1.0 Rating
August 17th, 2013
NO American Degree
This foreign medical graduate with no American degree shouldn't have been board certified because she cannot communicate, rude, and treats me with disdain, since I question her over prescription of drugs, unrealistic demands on health vitals, such as HDL, LDL, triglycerides that are still below the lab averages. She prefers to see the medical reps ahead of numerous patients awaiting for long times.
1.0 Rating
August 14th, 2013
The Rudest Doctor
Has difficulty communicating in English. Very authoritative with very little patience to hear the patient's ailments. No bedside manners in that she is very discomforting when talking down to you. Because her husband is also a doctor, she sees no need to be courteous and caring. She talks disparagingly about her colleagues in practice with her. Her office personnel detest her. Surprised she is still in business.
1.0 Rating
May 27th, 2010
No bedside manner
If you are looking for a Dr who seems concerned about you and your health, go anywhere else. Her bedside manner is non-existent. I went to her because my doctor could not see me at the time. I had a an issue that I was very concerned about. She sent me for tests. I called for 4 days to try and get the results. Finally, a nurse called back and left a message that I had to have an even more invasive test. No reason why, never spoke to the doctor. I am actively looking for another doctor.
4.0 Rating
September 14th, 2017
1.0 Rating
March 5th, 2017
5.0 Rating
February 22nd, 2017