Rate Now
Share Your Experience
Have you seen Dr. Olga Minkoff?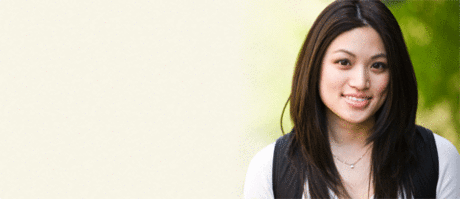 Birth Control
Get the facts about birth control so you can decide which type is right for you.
22 Ratings with 9 Comments
5.0 Rating
January 14th, 2017
Very Satisfied
1.0 Rating
April 29th, 2016
5.0 Rating
September 22nd, 2015
1.0 Rating
May 31st, 2013
Most condisending Dr. ever!
I made an appt on a Wed. to see my primary Dr. I arrive on time and they never put me in the books (which ticked me off), so they offered for me to see Dr. Minkoff which I accepted because I was uncomfortable enough to see someone else. She comes in and didn't not seem friendly off the bat and she asked with arms crossed what brought me here. I explain my symptoms (dealing with GERD) and she then asks me what I eat for all my meals. She talked to me like I didn't know how to eat healthy foods (I eat very healthy and. It over weight) and questioned me rudely to exactly now much veggies I eat. Minkoff then told me that she would print me out and "tell" me what I should be eating! I'm not stupid. Then she drew a diagram and talked to me like I had not idea what an esophagus was and what the job of my stomach was. She never brought up what next steps were, I had to ask. I felt like I was a inconvenient to her. Never again will I see her again!
1.0 Rating
May 30th, 2013
awful!
I was forced to switch to a different doctor in the office after my primary care moved elsewhere.. I have never in my life been more inconvenienced by a doctors office then I have with this one!! I work in a hospital AND in doctors offices and have never seen such insanity! I have called for the doctor to fax lab orders to have blood work done where it is convenient for me and they wont. I have called for doctors notes that they will not write without coming in for an appointment. As if anybody has time to run to the doctors office whenever they feel like it. I will DEFINITELY be changing doctors because this is completely rediculous!
5.0 Rating
May 17th, 2013
Best doc I've ever had
I never write reviews, but I like this doctor so much. I've only seen her a few times, but each time I've been happy and impressed. She listens, explains, and is open to any questions. I've never felt rushed. I like that she doesn't try to prescribe meds right away. In fact, I had a former doctor who tried to push anti-depressants and i wasn't even depressed. That's when I switched to Dr. Minkoff. I feel she is a great fit for me and my needs. Personable, caring, and very knowledgable.
1.0 Rating
March 24th, 2013
Misdiagnosed - Not thorough
Went to Dr. Minkoff because my Doctor was away on vacation and I was in severe pain in my lower back and deep inside my hip which was getting worse and worse with each passing day. I could barely walk and couldn't sit down. She spent barely a few minutes with me and diagnosed me with Bursitis…she wanted to prescribe a high dose of Ibuprofen. Told her I've been taking Ibuprofen for days around the clock and it didn't do anything, but to no avail. Found myself in the emergency room that weekend with 2 herniated discs. Was bed ridden for weeks and a prescribed a subset of Morphine for the pain. If only she took the time to listen to me and the amount of pain I was in at the time perhaps it would have saved me thousands of dollars in medical bills including the E.R. visit.
1.0 Rating
November 19th, 2009
Disappointing. Got talked into letting other doctor give me unnecessary endoscopy
4.0 Rating
August 14th, 2017