Rate Now
Share Your Experience
Have you seen Dr. Olivia Smith-Blackwell?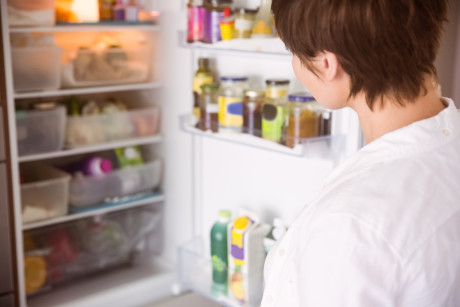 Binge Eating Disorder
Get the facts about binge eating disorder, including symptoms, causes and related conditions.
58 Ratings with 23 Comments
5.0 Rating
June 13th, 2016
I have recently switched to Dr. Blackwell on the recommendation of my neurologist. I really am so pleased with her as well as her staff. I'm no young spring chicken and some might say set in my ways. However, it was so refreshing to have a doctor really take an interest in me and gave me all the time I needed history, problems and a plan for my medical health.
5.0 Rating
June 8th, 2016
1.0 Rating
May 24th, 2016
Insanely Rude, Abusive and Hostile Office Staff
Olivia treated me for mono. i needed a letter for my college sports asking for a few basics: diagnosis, dates of treatment, recovery time. the nasty staff played all kinds of games, telling me i needed a form, not a letter. i had to fax them (they won't give email address) the proof that i needed a letter. even still, when they got it they refused to write this brief letter saying i hadn't been there in too long a time, even though i only needed the letter to refer to the time i was treated, claiming the doctor's license could be affected. absolutely ridiculous and not true. the witches in this office are evil morons on some kind of a sick power trip. i'm not done, though. these witches have to be reported and reigned in. i've reported them to OPMC, Office of Professional Misconduct, the Patient Advocate for all hospitals she's affiliated with and am now preparing my letters to the CEOs to all hospitals she's affiliated with. I suggest anyone who's been or is currently being abused by Olivia's staff do the same. The awful staff has apparently behaved this way without being held accountable for far too long, (judging my this site's reviews and Google reviews) which only makes them worse and more abusive. you don't have to take it. there are professional ethics that must be abided by. if you've been one of their victims, report them to OPMC and all hospitals that Olivia is affiliated with, which are Kenmore Mercy, Niagara Memorial Medical Center and Kaleida. there's power in numbers. take the time. do it.
5.0 Rating
October 8th, 2015
I called this a.m.(was not feeling well)that got me in this a.m.and the staff could not have been any nicer!
4.0 Rating
August 17th, 2015
4.0 Rating
July 9th, 2015
MEAN DOCTOR and STAFF
5.0 Rating
March 30th, 2015
2.3 Rating
March 31st, 2014
That Office Needs To Be Investigated!
Dr. Smith Blackwell is a knowledgeable and caring doctor, but do not say anything to or about her daughter who works there. Her daughter can do no wrong. Her daughter can demand co pays from you without telling you why you owe the money. The daughter can tell you, "No matter what you still gotta pay!" Without giving you an explanation for the fee, and if you complain to the daughter about this, Dr, Blackwell will have your head on a platter. And it will be your fault because you inquired about why you owe money when you paid all of your co pays at time of service. Then if you decide you do not want to remain a patient of Dr. Blackwell's, she will cancel out all of your prescription refills at your pharmacy without giving you any warning. Now, I am left with no metformen, ramiprilm, nexium, atorivastatin, etc. And my former Dr, (Blackwell) could have been kind enough to leave those refills in the system untill I can finish working out the kinks with my new Doctor. It just seems like she exacted revenge on me because I left her as a patient because I would not allow her teenie bopper daughter to mistreat me. All I can say is to any future patients is BEWARE of this Doctor! This is pure EVIL! I could go into a coma without my Metformin and this Doctor could careless! Thank you Doctor Olivia Smith Blackwell, you are the Best! Also, her staff is the most unfriendly, meanest group of ladies I have ever seen in my life! I am so glad to be gone and I will not look back. Now I have to figure out how to get my meds with this new doc who is moving kind of slow. Stay away from Dr. Olivia Blackwell!
1.0 Rating
January 22nd, 2014
Horrible experience
Staff was rude and Dr. Smith-Blackwell was very unknowledgable in my opinion. I'm a clinical pharmacist and have a background with medications. The staff would argue with me stating "well she graduated from medical school". Tried to start me on bupropion for anxiety, this mediation is known to cause anxiety and should NOT be used to treat anxiety. Then she started me on buspirone for anxiety but told me to take the medication as needed, this medication needs to be taken on a regular basis as it takes a while to build up in your body. Would never go back or recommend to anyone.
2.3 Rating
October 12th, 2013
Staff horror stories
Never have I heard from anyone that had or have had such bad experiences with the hired help as this doctor has. The receptionist in the main window has no personality at all & shouldn't even be involved in customer contact. Even Walmart would have a hard time keeping her for a front door greeter job. Un co-operative beyond belief. Does your current doctor's receptionists say no to any reasonable requests? Ask them if they would call a prescription into your pharmacy. Nope, you will have to come in for a written script. Don't even try to ask why.Or you have an immediate health care problem and they suggest that you head to the emergency room of your nearest hospital. Don't even ask them to call that emergency room to give them a heads up & the reason why we might be heading that way because that's not what we do. And the first thing you hear after signing in for your appoinment is: you got your co-pay? No greeting - nothing. My wife's on a needed prescription heart medication. She totally forgot about a follow up blood pressure appointment that was needed(?) after a mandatory quarterly visit ordered by Dr. Olivia. Yep,be prepared to go for 4 complete blood tests plus 4 visits to her office per year if you want to remain a patient. Overkill, in our opinion. Well anyway,they refused to renew my wife's script because of that forgotten check-up. Her heart doctor was upset & he asked his receptionist to call in the prescription for her, the way a proper doctor's office should be. Next up - our insurance changed the way we can get our prescriptions filled.We have to have our doctor's office call or fax them over to Medco. When we called & asked the receptionist to please do so we were told "no, Medco will have to fax over a request for those prescriptions first"???Lastly, do not get sick and need to see Olivia on the weekends. The office is closed on Friday,Saturday & Sunday. We have since changed doctor's and boy - we should've done that years ago! Our new receptionist that we see every year now,unless we have a problem,actually smiles & says Hi,how are you today? We'll call & take care of the new scripts right now for you. Have a great day!
3.7 Rating
July 21st, 2013
Dr. Smith Blackwell is a very sweet and knowledgeable doctor. I love her and trust her with my life. However, her staff leaves a lot to be desired. They are the most rude and unprofessional ladies I have ever met. I often find myself refraining from saying goodbye and good riddance, but I know it it difficult to find another doctor as good as Doctor Smith Blackwell. My advice to anyone who is looking for a doctor, please accept doctor Blackwell, as your doctor, but do not let those vultures at the front desk scare you away.
1.0 Rating
January 29th, 2013
Staff ruins competent doctor
The most unprofessional staff I have ever come across. Their incompetence actually got in the way of my care. They were unwilling to own up to serious mistakes that they made which resulted in me being dropped as a patient, and then I was treated like a criminal on the phone when I tried to rectify their mistake.
Nearby Doctors

Dr. Olivia Smith-Blackwell is similar to the following 3 Doctors near North Tonawanda, NY.