Rate Now
Share Your Experience
Have you seen Dr. Olugbenga Faleye?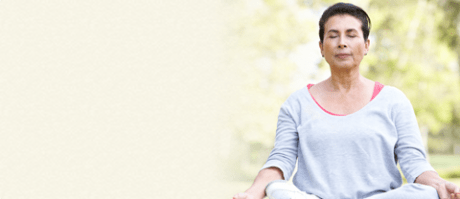 COPD
Get the facts about chronic obstructive pulmonary disease (COPD), including symptoms and complications.
24 Ratings with 13 Comments
1.0 Rating
August 21st, 2017
Rude & nonprofessional
Of all my years dealing with medical personal, Dr. Faleye was the worst I have ever encountered. He had no idea of any concerns I might have due to the fact that he never let me finish a sentence. He rudely interrupted, talked down to me and he told me what he was going to do with no explanations or discussions.
1.0 Rating
May 19th, 2016
1.0 Rating
December 26th, 2014
Ugh, so over it.
Wait time is so long not only in the waiting room(over an hour and a half), but after they called me back and got all of my vitals, I still had to wait about another 2 hours just for a 5 minute visit. The entire time I was in the room waiting to see a doctor I heard nothing but talking, laughter, and jokes in the hallway from the staff, but not once did anyone come in and check on me to see if I was ok, or to let me know that there was a delay with the doctor.
5.0 Rating
April 18th, 2013
5.0 Rating
February 23rd, 2013
5.0 Rating
February 21st, 2013
5.0 Rating
February 18th, 2013
I was able to get in the same day for an appointment, i was advised that it would be a small wait, but after the doctor came in all of my questions and concerns were answered. I loved being able to have the doctor spend time with me when it seemed other offices were just trying to get me in and out and didnt care about my problems
5.0 Rating
August 29th, 2012
1.0 Rating
March 8th, 2012
The Worst Doctor Ever
1.0 Rating
January 26th, 2011
In Hospital Experience
Dr. Faleye is rude, insensitive, arrogant. During our encounter he was not truly on top of my condition. Drs. Klein, Scobey and Kamo were who I saw the majority of the time until the last couple weeks. Dr. Faleye discharged without consideration of 2 out of the 3 problems I had. No consideration was given to the plans prepared by the therapists, dieticians, etc. I hope that I never, ever have to deal with him again. Even if he knows what he is doing, his lack of bedside manner is stressful to the patient.
1.0 Rating
November 4th, 2010
WORTHLESS
1.0 Rating
March 21st, 2010
Dr. Faleye saw me in the hospital, so time was limited, but not so limited that the 2 times I saw him he spent less than 5 min. each.I had a situation concerning my daughter that was made clear from the beginning. This would take me from the hospital for 2 hrs tops. He refused to readmit me and since I had no health insurance he demanded I pay him then and there(hollering at me)I tried to explain I have a disability hearing within 2 mo. He told me I had 2 devastating health problems but no info on care(I have had chronic diarrhea up to 20 times a day for 3 months.) I returned to the same E.R. that afternoon, the Dr on duty told me That Dr Faleye would not readmit me and I must have got rid of the hep B Faleye told me that morning I had. Now I do not know what is wrong with me, symptoms are still with me.I would not recommend this Dr. to anyone for bedside manner alone. I strongly feel that if I were someone with money orwell known it would not have been a problem for me to leave for a max of 2 hours.SincerelySwise