Rate Now
Share Your Experience
Have you seen Dr. Omar Fadhli?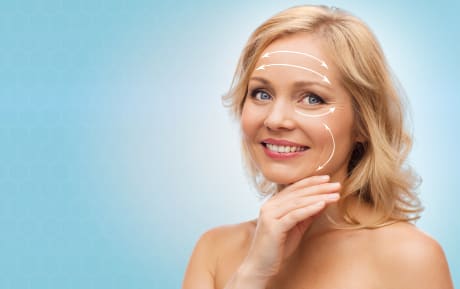 Facelift
Get the facts about facelift, including the visible signs of aging that different types of procedures can address.
31 Ratings with 15 Comments
1.0 Rating
April 29th, 2015
PLEASE DO NOT GO!!!!!!!!!!
Wasted my time and money. He doesn't listen to you at all to be able to get a proper understanding of your condition and concerns. He simply cuts you off and make recommendations for things other than what I went to see him for. Never again!!! I had read some negative reviews and had a bit of doubt but I went ahead anyways seen that he was referred and was listed on my insurance and i already had made the appointment and taken time off. Should have listened to my gut feelings.
3.7 Rating
December 12th, 2014
Good Doctor, communicating outside of appointment is impossible
5.0 Rating
September 11th, 2014
I have been a patient of Dr. Fadhli's for many years. The office seems much better now. Sometime I have waited a while but Dr. Fadhli and the PA have always taken their time with me and have answered all of my questions. They care about me and its not about the money. When I couldn't afford a surgery they worked with me on a payment plan. I recommand that office to all my family and friends.
5.0 Rating
February 27th, 2014
O
I have been a patient of this office for 6years dr fadhli is great! You may wait a while but he always takes his time with you. I don't know what happened to his staff they have all changed and the new is horrible!
Doctor's Response
Thank you for your review. I am working very closely with my staff and focusing on getting a great team. I apologies for incontinence this may have caused you. Please call our office and schedule an appointment if needed, I would be thrilled to take care of any of your needs. Thanks again....
SHOW
5.0 Rating
January 15th, 2014
Received a "real" Doctor consultation
I had an issue where I had been handed around to multiple doctors, each of whom dissected me and focused on one aspect of what was going on. Dr. Fadhli took the time to ask multiple questions and actually tied together multiple symptoms and events to come up with a comprehensive diagnosis and treatment plan. He explained exactly what had happened and what to expect going forward. Just having an explanation was worth the visit. Having a workable treatment plan was a bonus. Things are brighter now .
2.3 Rating
November 1st, 2013
Poor staff
Have seen Dr. F. twice. Seems caring, knowledgeable, courteous, professional. Almost impossible to get through to his staff. They will NOT return phone calls. They don't call patient with info as promised. You have to call and leave repeated messages. Haven't yet had surgery by Dr. F (coming up soon) but with all the repeated issues with his staff, my confidence level isn't that great. I think as more people do reviews on him, he'll get marked down due to the lack of professionalism of his staff.
Doctor's Response
Many things have chaged in the office, we are always open to new ideas.
1.0 Rating
October 3rd, 2012
Beware of this Quack
After six visits with this doctor, he never did ascertain my problem. His office staff set up four appointments for hearing tests, that he charges for ON TOP of his office visit charge, that when I arrived his equipment was not working. His staff is rude, inefficient and inept, they do not know what they are doing. Fadhli packs his waiting room full of people and makes them wait excessively, and most times to see a Nurse Practitioner that they charge they same as a real Doctor visit. After three months I demanded a referral to another Dr., that fixed my problem on the first visit. All Fadhli cares about is his revenue stream ! Beware, read the other reviews !
1.0 Rating
March 1st, 2012
very dissatisfied patient
worse bed side manner ever. This Dr feels pt's time are not worth anything, consistantly late all of the time just becuase, according to staff they are asked to lie as to why he is late when in fact he is just home sipping his tea. the impression I got was both him & Mr flowers like the money they recieve from the hispanic population but are not happy having patients that doesn't speack english. Mr flowers is Dr fadhli's puppet anf will only look out for his own best intrest, save yourself the time and find another ENT.....
1.0 Rating
February 10th, 2012
great doctor bad managment and staff
3.7 Rating
February 3rd, 2011
5.0 Rating
June 19th, 2010
Detailed, excellent care with great results with a wait that is well worth it.
My family has and continues to received excellent care from both Dr. Fadhli and Mr. Flowers for several years. We have noticed that they follow the same philosophy in their treatment. They place a strong emphasis on making the right diagnosis before offering treatment. For some of family the diagnosis was clear after the first visit. For others, they performed the appropriate tests to confirm the diagnosis before offering treatment. We always leave their office comfortable and feel confident with their treatment. Sometimes we have to wait a bit to be seen, but when one of my family members has a difficult problem that requires more time, they offer us the time needed. I highly recommend them if you want excellent treatment with great results delivered with an excellent bedside manner.
2.3 Rating
June 12th, 2010
I have been here three times and never actually get to see the MD, just the PA. If I'm paying to see an MD, I want to see an MD.Office staff schedules many people for the same appointment time, so 10 people show up with 10:00 appointments, and you wind up waiting over an hour to get in, just to spend 2-3 minutes with a PA and not even a real doctor.Granted, Mr. Flowers *IS* a wonderful and competent PA, but I much prefer to get my care from MD's.