Rate Now
Share Your Experience
Have you seen Dr. Ortelio Bosch?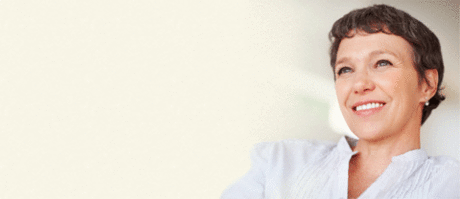 Fibromyalgia
Get the facts about fibromyalgia, including the symptoms and conditions that may be related to it.
67 Ratings with 36 Comments
1.0 Rating
September 19th, 2017
WHAT HAPPEN!!!!!?
I have been a patient of Dr Bosch for years and he said to me that he would keep as close to normal as possible and he did. I have a very bad back.!! But 2016 and 2017 has been the worst care i have ever encountered from any doctor. First, I haven't seen him face to face in a year, then there must have been 4 or 5 different PA's and nurses and they don't have a clue about what's going on with you. He changed my meds without even talking with me or explaining anything. I use to be able to travel some and do things for myself and now l am in bed or sitting most of the time. What happened to the caring and treatments by Dr. B? I don't know who will be there next month. But change is going to come! Please get back to caring and listening to your patients. Signed not the only one!!!!!!
1.0 Rating
June 17th, 2017
1.0 Rating
May 10th, 2017
Horrible unhinged person!
After expressing my unhappiness about an appointment being rescheduled without notifying me, Bosch literally screamed at me, used abusive language, and literally screamed at me in the exam room and inner lobby that if I didn't leave, he would call the police. I have NEVER been treated this way by another human being much less one who is supposed to be treating me for extreme pain!
1.0 Rating
February 11th, 2017
Dr. Bosch does not care. He shows little interest in your well being. His staff is unfriendly and nasty. They are just there for a pay check. I'm looking for a new doctor. Can't deal with this poor service anymore. I don't know how the the office won best in Savannah. I don't know how that happen.. The office manager is not not doing her job. How is one PA is taking care of his patient? She does not care because she is making all the money. The office needs to be investigated by the board of medicine ASAP.
1.0 Rating
January 17th, 2017
I have seen him for about a year I only saw him when I was sent there now you see the PA she looks like a drunk and could care less about you.and the staff he had is very rude and he don't do anything to them and he want face his pt when there's a problem he send a staff member out.if you got a cold you can't go in have to stay outside evening if it's raining or cold they bring your prescription out to you I think the board of medicine should check in on him cause you outside not being seen he charges Medicare and Medicaid and for what the paper he writes on .
1.0 Rating
January 17th, 2017
Don't care about his pt he lets his staff and PA do what they want to the pt.also if you got a cold you have to wait outside for them to bring yout prescriptions than charge for a visit it don't matter if it's raining or cold he will make you stay outside of you got a cold..And the PA tells you to drink wine while on pain meds to rest at night.
1.0 Rating
January 9th, 2017
Please no one go see this Dr Bosch he is one of them Dr don't care and PA will tell you to drink wine with opana and he didn't do anything about but lie to me and husdand I think he needs to be put under investigation for this he want face you about what happens he sends other people to do iy
2.0 Rating
October 28th, 2016
PA doesn't not listened when you tell her about meditations is causing problems and she wants to give it to you .
5.0 Rating
July 28th, 2016
5.0 Rating
January 7th, 2016
3.0 Rating
November 24th, 2015
Thinking about this doctor
I received a referral to this doctor but unsure reading the reviews I'm 38/and have went a lower spinal fusion close to 10 years ago due injurys from a car wreck I'm still in current pain and now have issues with my left shoulder The o ly thing works for me is paid meds and injections but the new pain management doctor wanted to start saying what are you doing in here your only 38/without him even knowing my history right knee surgery to.add left and bulging disc in my neck