Rate Now
Share Your Experience
Have you seen Dr. Pablo Gomery?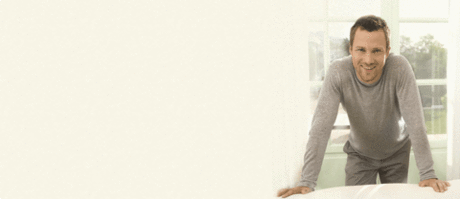 Erectile Dysfunction
Get the facts about erectile dysfunction (ED), including the conditions and medications that can cause it.
27 Ratings with 13 Comments
5.0 Rating
November 30th, 2015
Expert in urology
1.0 Rating
September 12th, 2015
Unhappy
5.0 Rating
September 1st, 2015
A doctor I shall be happy to see again!
Dr. Pablo Gomery made a wonderful impression on me during my first visit with him; I look forward to a follow up in two months. He took his time with me, was not rushed in any way, even though his office was very busy. His bedside manner is unbeatable! He explained my condition clearly and prescribed medications to improve it. His sense of humor and overall demeanor really put me at ease.
4.0 Rating
August 5th, 2015
5.0 Rating
April 7th, 2013
good doctor
1.0 Rating
March 6th, 2013
Would Not Recommend
One visit was enough for us with him. First of all, he showed up an hour late for a scheduled appointment - the staff in the office actually had to call him to see where he was. When he finally decided to show up, he was rude and condescending, verging on nasty. Zero bedside manner in dealing with patients, which to us was unacceptable when you have someone coming in who has a potentially serious condition. His total lack of civility and compassion resulted in me crying after my husband and I had left his office. The final straw was that it took repeated phone calls over a couple of weeks to try to get results of some tests he had ordered, all to no avail, until his secretary called and left a cryptic message regarding the results - which still didn't tell us anything. We finally spoke to the doctor who had referred us to him to see if they could get more of an explanation out of him than we were able to. Said to say, even the referring office's staff couldn't get an answer out of him or his office. We ended up going elsewhere for treatment and a second opinion. We found a doctor who not only knew what he was doing (and who we later found out is considered one of the best in Boston for this issue), but who also treats his patients and families with compassion.
1.0 Rating
July 3rd, 2012
misery
I had a uti put in left me in pain 4 days before calling back. I was better of going to the er. subscribed wrong medication constantly.
5.0 Rating
June 20th, 2012
Great MD
1.0 Rating
April 15th, 2012
Help for Dr. Gomery
In Dr. Schreiber's book, "Not the Last Good-bye," he offers advice which YOU could take to heart to offer more care to your patients:1. "Anyone who has had a serious illness understands how lonely the experience can be. pg.24.2. "...when I was convalescing...,many friends came to visit, some to share a meal, others to spend a few hours or a day with me...their presence brought me great comfort. It's not hard to talk to someone who's fighting illness. You have to listen with your heart and say,quite simply,"I'm sorry for what you're going through. It makes me very sad. I hope you get better soon. Tell me what I can do to help."pg. 1023. Sometimes a small physical gesture, like putting your hand on their hand or on their shoulder, is enough. The act of touching says very directly, "I'm here with you. I know you're suffering. It's important for me to be here for you." IDEM4.I am convinced that we need to do everything possible to help patients preserve their ability to hope. It's not a question of telling white lies; you don't have to distort the truth to give someone hope.pg.105.In conclusion, thos words are from an M.D. who died of brain cancer but who wanted to share his observations with others BEFORE he died!My friend is a patient under your care. You were left sev. phone messages, a hand-delivered note to your office, plus a fax, just to phone my friend and speak to him for one, yes ONLY one minute. He just lay in his bed 24 hours a day. But, I having just accepted a new position, took time and visited him 2x/day every one of those days with flowers, cards, cocanut coffees, and just to listen and say someone cares!Even his Primary Care Doctor took time to visit my friend! And, likewise the Head of MGH Chaplaincy!Your having some little Assistant phone my friend to say you'd dump him as a patient if he phone again was just UNCALLED FOR! "Contact Dr. Feldman." What is that Urology Department so super specialized? Is it out of touch with basic Time Management Principles.JUST CARE!
1.0 Rating
June 29th, 2011
1.0 Rating
June 20th, 2011
Questionable
5.0 Rating
May 16th, 2011