Rate Now
Share Your Experience
Have you seen Dr. Padma Lal?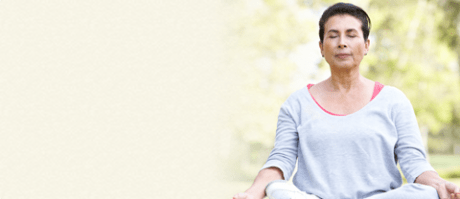 COPD
Get the facts about chronic obstructive pulmonary disease (COPD), including symptoms and complications.
20 Ratings with 9 Comments
1.0 Rating
January 4th, 2017
Avoid this doctor at all costs
Saw Dr Lal upon pleading from my gyno that I had something wrong with my metabolism. Got shoved to this Dr. and it didn't take long for me to find another. Terrible bedside manner, weird questions and sniffing everywhere. Final straw was an appt where I was in the waiting room for 1 hr and kept seeing people come and go and asked when would I be seen multiple times. Then the entire staff disappeared. I walked into the back rooms to see them all having lunch and celebrating while I sat in the waiting room alone ! They told me they forgot about me. Really? I left and never went back.
2.0 Rating
August 4th, 2016
Look for a better Dr.
5.0 Rating
February 17th, 2016
Excellent doctor
1.0 Rating
December 11th, 2015
2.0 Rating
December 10th, 2015
1.0 Rating
September 17th, 2013
First of all the doctor's receptionist is rather cool and aloof. On my first visit, Dr. Lal asked a lot of questions and I appreciated her desire to find out what was wrong. Then some of her questions caused me to become a bit teary and before I knew it, I felt like I was in a psychiatrist's office, with her inferring that I was somatizing my problems. She ordered a special blood test and when I found out the results were abnormally low (and I was still very ill), I called her office to see when to come in to discuss treatment. I was told that the doctor said the results were fine and to come back in 6 months!!
1.0 Rating
April 18th, 2013
Nevermind
Well, I can't review Dr. Lal because when I called to make a new patient appointment, I was told I would need a referral from my current doctor?! When I asked the staff member on the phone why this is, she extremely rudely informed me, "Because that's her policy, that's why!" You just saved yourself a new patient. Phone chick, get some manners... pretty sure that's your job when you're on the front lines of making a decent first impression.
5.0 Rating
May 30th, 2012
Dr Lal was by far the best endocrinologist I've seen in my 15 years of battling type 1 diabetes. She understands, cares, doesn't judge, and is very knowledgable about today's care options! I've been to many different Drs over the years, she's the only one I trust to tackle this disease in a manner that I can keep up with! Much worth the travel!!!
5.0 Rating
January 21st, 2012
Betty
Dr. Lal has given me much knowledge,confidence and strength to deal with my diabetes. She is a very caring person and always reassures me that I am able to manage my diabetes and lead a healthy life. Dr. Lal is absolutely AWESOME in all ways. I am so thankful to have found her and so appreciative of her care!!!
3.0 Rating
December 29th, 2016