Rate Now
Share Your Experience
Have you seen Dr. Padraic Mccahill?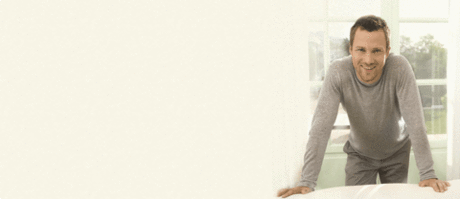 Erectile Dysfunction
Get the facts about erectile dysfunction (ED), including the conditions and medications that can cause it.
Quality Rating
Highly Satisfied
16 Ratings with 5 Comments
1.0 Rating
September 28th, 2016
5.0 Rating
June 10th, 2016
Helped me get my kidney function back!!! AMAZING DOCTOR!!!!!
Dr. McCahill's office is wonderful!!! Every time I've called with pain, symptoms, kidney/bladder issues the staff always asks if I can at least drop off a urine sometime that day as the doctors there like to evaluate your urine under their microscopes immediately rather than trust an outside laboratory's evaluation. If you have kidney issues as well as bladder retention issues like me they also will fit you in (and usually say to come as soon as you can) to get a bladder scan done immediately. I always call and leave a message for Dr. McCahill if another doctor has prescribed a medication for me to double check if he would recommend me taking it or not and he always calls back himself with his honest opinion. His office staff is very pleasant, helpful, and understanding. In the past 4.5 years they've never let me down and have always squeezed me in the same day when I'm having symptoms of an infection, stones, or acute retention. Before seeing Dr. McCahill I was taking a couple different kidney medications after suffering from kidney failure & sepsis after a failed stone ablation via lithotripsy with a stent and 2 subsequent nephrostomy tube surgeries that left me with severe scar tissue in my ureters. Dr. McCahill said "you might not like what I have to say but to be honest I've seen patients like you that grow excessive scar tissue easily get more scar tissue causing more blockages in their ureters due to these kidney medications". He recommended me stopping all of them and did warn me that I would probably experience more pain and spasms but in his opinion it would be worth it for me to regain kidney function AND....... now my GFR is 100 (PERFECT) - my kidneys are working perfectly now and I barely have any scar tissue left in my ureters where before it was increasing at record speed! Now I need to have a bladder procedure done but I'm just not ready to go through that right now. Dr. McCahill said he respected my decision but that one day I will have to have it done and when I do I will only trust him to do it! As a side note: My PCP is at Tufts and she wanted me to switch all of my specialists to Tufts so that they could coordinate my care better as I'm a tough case medically. Well, the Urologist I saw is only there on Monday's and I started getting pretty severe flank pain, burning, and some retention on a Tuesday and called to see if I could get a same day appointment or at least drop off a urine/get a quick bladder scan. They informed me that my doctor doesn't have any openings for 6 weeks and that the bladder scan has to be ordered by the doctor and performed in the Radiology Dept. I was then told they don't take urine "drop offs" and they don't have any other openings with another doctor nor do they have a waiting list. I asked them if I accidentally dialed the wrong number or if this was the Urology department as I couldn't believe what I was hearing. I immediately called Dr. McCahill"s office and headed over there immediately. Afterwards I called my PCP and explained the situation which she said she's heard that from several patients before and understood and agreed that I should continue my care with Dr. McCahill which I'm going to as long as I can!!! I've gone from almost dying and living in the hospital for several months to having full kidney function back! I'm very grateful for Dr. McCahill taking on my care as some doctors aren't comfortable treating such a complex case - he's truly the best Urologist in the world to me!!!
1.0 Rating
January 13th, 2014
Horrific Experience
1.0 Rating
November 14th, 2012
4.0 Rating
June 15th, 2017
5.0 Rating
May 24th, 2017
5.0 Rating
April 11th, 2016
4.0 Rating
November 19th, 2015
5.0 Rating
November 2nd, 2015
5.0 Rating
June 10th, 2015
5.0 Rating
April 13th, 2015