Rate Now
Share Your Experience
Have you seen Dr. Pamela Blake?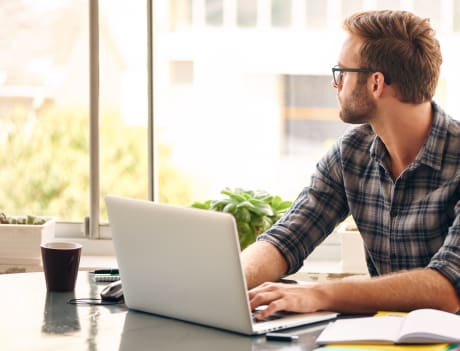 Adult ADHD
Get the facts about attention deficit hyperactivity disorder (ADHD) in adults, including the different types and symptoms of each.
Quality Rating
Highly Satisfied
50 Ratings with 15 Comments
1.0 Rating
March 1st, 2016
I had a headache for over 3 years before I found Dr. Blake, I had to wait over 3 months for the initial appointment, immediately she diagnosed me with Occipital Neuralgia, and said I was the perfect candidate for Occipital Nerve Decompression surgery with Dr.Perry. Fast forward to having the surgery over 6 months later because of insurance issues I was Headache free for over a year until I was rearended. I was told Dr.Blake REFUSED to see me because I was involved in a wreck, finally I got in to see her over 6 months later, by then the headache was already unbarable, her assistant treated me like It was do to Mental issues, anxiety, eating disorder, etc. though yes I am a RECOVERED anorexic, but that has NOTHING to do with my headache, also I've never had anxiety, mental, etc. issues, they are still trying to tell me I just need to speak to a therapist! I am BEYOND disappointed in Dr.Blake and her staff, you'd think a specialist in headaches would be a little more understanding in actually trying to treat the problem, not try to pass it off as something it's not, ESPECIALLY when the FACTS outweigh her opinion of anxiety. I will be looking for another doctor. Sad but true.
5.0 Rating
December 14th, 2015
5.0 Rating
December 11th, 2015
The best doctor I've ever seen
I cannot say enough good things about Dr. Blake. I was referred to her by another fantastic Houston neurologist who wanted me to see the best of the best. There is a reason her new patient wait list is so long, but it is entirely worth it. She is extremely thorough and comforting. She diagnosed me and gave me an incredibly effective treatment after a long conversation and a few functionality tests. After being turned away by several other doctors who just shrugged their shoulders and didn't know what to do for me, she took the time to not only listen to me completely and ask all the right questions, but then explain to me exactly what was going on and exactly how my treatment will work. Her office and all of the staff are lovely and you feel like everyone there is looking out just for you. After years of debilitating headaches and hopelessness, I left her office feeling as if I'd started a new chapter. Dr. Blake will change your life.
1.0 Rating
July 7th, 2015
Awful!
Living my entire life with migraine headaches and not ever finding a cure (not that I expected one), I heard about Dr. Blake so I decide to try her out. My first appointment was alright, nothing too special. Getting into my second, third, and even today my sixth, has been terrible. Her office staff is rude, she is just rude and uncaring, and her office is just so slow. She is nothing that we expected. I definitely do not recommend her.
2.0 Rating
March 18th, 2015
At first great. Had to wait to go to her due to HMO ins. I think that was 5 Months Then after get PPO ins her PA decided I was a Dr. Hopper and drug addict and even questioned our children (grown) then after surgery head still hurt, Dr. Blake wanted me to spend ONE month in rehab for drug addiction. Guest what had the stimulator and NO Drugs And NO rehab. Guess I wasn't a addict. Very very hurtful. I was in so much pain and the last almost year I was in bed a dark room because the dr who could help the most refused. Such a shame for the people who really do need help.
1.0 Rating
May 27th, 2014
Horrible uncaring horrible doctor. Is being sued.
1.0 Rating
March 20th, 2014
Lost my faith in doctors
Ok, so she didn't cure me... Neither did the other neurologists that I saw before her, that's alright (while nothing to brag about). Here's my issue... Dr. Blake passes off a LOT onto her Physicians Assistant, who is...not a doctor. Beyond that, her customer service began to be an issue. Appointments were canceled by her office, frequently. And I was given one option of when to come instead, otherwise, I would be rescheduled for a month past my original appointment. When I would call the office with an urgent medical question, I would rarely get a call back, and never from Dr. Blake. When I left a message with the receptionist explaining my concern over these issues and that I would appreciate speaking with the doctor about them, I did not receive a call. I called again a few weeks later, as I had been waiting (for almost 6 weeks without treatment) for Dr. Blake's office to prepare for a medical procedure (this only took two weeks with a past doctor), I complained again about Dr. Blake having not called to address my concerns. I requested a call yet again. A few days later, I called my insurance provider to check on the status of my upcoming procedure with Dr. Blake. They informed me that they had stopped moving forward because they had been informed that I was "no longer under the care of that physician." I still haven't received a phone call. I believe at this point her ethics come into question as she has, in a way, prevented me from receiving the medical treatment that I require. I am truly disgusted with the way Dr. Blake handled this situation.
5.0 Rating
October 24th, 2012
Angela McFarland, a very pleasedpatient! :+)
I am a daily migraine sufferer! When I came to Dr. Blake, I knew I was in the right place. She is very professional, intelligent, knowlegeable about headaches, andf at the same time extremely compassionate & caring! She immediately understood how incapacitating my headaches were & that I didn't want to be put on more drugs. After evaluating me, she referred me to Dr. Perry for the occipital nerve decompression surgery, which alleviated a great deal of my pain. I still have my daily migraines, but she has worked patiently with me to get me on a medication regime that is helping somewhat but is acceptable to me. No other dr. has ever been as kind or understanding to me in my life & I am now over 66yrs old!! I would & have recommended her to any & all of my friends in need of her services! She is indeed "One of a Kind"!
5.0 Rating
May 21st, 2012
I had headaches for years and I went to see her and she said I was a candidate for Nerve decompoession surgery. I had it prtformed and have telatively headache free since the procedure. Thank You Dr. Blake
5.0 Rating
July 21st, 2011
Wonderful Headache Specialist!
Dr. Blake spent over an hour with me during my initial visit, reviewing my migraine history and treatments tried. She is a truly compassionate person who cares for her patients. After seeing several other Neurologists who were unable to help me, Dr. Blake got to the root of my problem within a few visits. She gave me nerve block injections for my chronic daily migraines, and then referred me to Dr. Carlton Perry for nerve decompression surgery. Dr. Blake is very knowledgeable, compassionate and effective! I would recommend Dr. Blake to anyone who is living with chronic headache pain.
5.0 Rating
July 21st, 2011
Wonderful headache specialist!
Dr. Blake spent over an hour with me during my initial visit, reviewing my migraine history and treatments tried. She is a truly compassionate person ...
5.0 Rating
April 3rd, 2011
Dr. Blake is wonderful