Rate Now
Share Your Experience
Have you seen Dr. Pamela Courtney?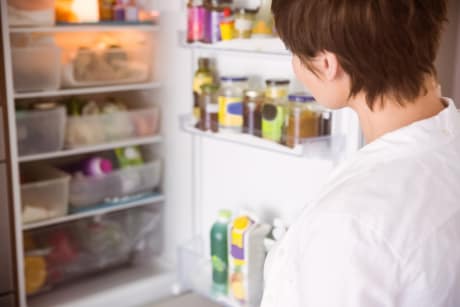 Binge Eating Disorder
Get the facts about binge eating disorder, including symptoms, causes and related conditions.
21 Ratings with 2 Comments
4.0 Rating
March 26th, 2015
1.0 Rating
July 4th, 2014
Beware! You might waste their precious time!
So, let's start with my confirming the awful appointment. Unfortunately my vehicle had broke down and at the time of confirmation I was unsure of a way to get there and said I would call back with my definite answer by days end. I called to say I would be able to keep the appointment and in return the response was, *pfft* "okay if we called this morning to confirm why are you calling?" I had to bite my tongue. Arriving to the appointment I went to check in. The receptionist saw me and not once gave me any kind of greeting she'd be with me shortly; after she finished dressing herself, put on her lipgloss, and my favorite....checked her CELL PHONE before giving any kind of acknowledgement I stood in her window patiently waiting for her pampering sesh to be over with to check in. Needless to say I knew who it was I confirmed with because the attitude didn't prance away as I was told about my co-pay and she didn't waste any time ripping it out of my hands either. On to the actual appointment. The medical assistant was courteous and I was pleased with her. She did her thing and told me the doctor would be in shortly. Mind you, the alloted time frame was 30 minutes. The doctor came in with only SEVEN minutes to spare. How do I know? She told me so! That was followed by the "let's hurry this up and tell me why you're here, I don't have all day." I'd try and explain things to her with her constant disruption telling me to hurry. Finally I got up and grabbed my things and said "I'm sorry I'm wasting YOUR time I can leave and come back." Her response? ! "Maybe you shouldn't come here and this isn't a good fit for you." Whoa! Hold your tongue doc! First off YOU were late coming into my appointment and told ME to hurry up, remember you reminded me YOU only had SEVEN minutes left to spend with me and that I had to hurry it up? Second....I pay you to listen to me not disrupt me and tell me to hurry it up because you went over the alloted time with the patient you saw before me. After this experience I WILL NOT be returning and can only hope I save others the grief you may cause her by wasting her time. Or better yet, might take away from the receptionist being on her phone. Beware!!
5.0 Rating
June 5th, 2017
5.0 Rating
March 29th, 2017
5.0 Rating
October 29th, 2016
1.0 Rating
October 25th, 2016
4.0 Rating
April 20th, 2016
2.0 Rating
March 9th, 2016
5.0 Rating
November 19th, 2015