Rate Now
Share Your Experience
Have you seen Dr. Pamela Doorenbos?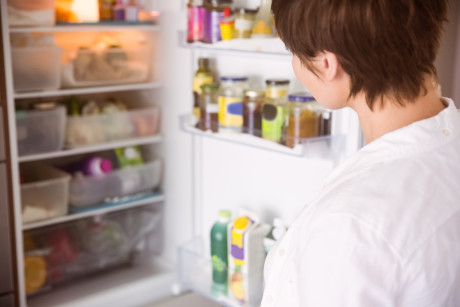 Binge Eating Disorder
Get the facts about binge eating disorder, including symptoms, causes and related conditions.
21 Ratings with 12 Comments
2.0 Rating
June 28th, 2015
Won't See Her Again
I've tried to like this doctor and have visited her over the last few years for my annual physicals and a couple minor things. In fact, I gave her a positive review on this site a few years ago, but my opinion of her has changed drastically since that review and I agree with the majority of reviews on this site. I will now be switching doctors as I have finally tired of how this doctor seems to rush in & out of the exam room and how she doesn't seem to want to listen to what I have to say or to questions I want to ask her. She always seems to be in a rush to leave the room rather than actually listening and answering my questions. And when she does stay long enough to listen, she gives very brief, and often unhelpful, responses as though her focus is elsewhere. My last straw was during my last appointment - at this appointment, I told her my mother was recently diagnosed with breast cancer and so I am especially concerned about this since I am female. Rather than discussing my concerns with me, she basically brushed off my mother's diagnosis as though I have nothing to be concerned about. Then she rushed out of the room. I was extremely upset at this visit. I'm done with this doctor.
5.0 Rating
November 12th, 2014
Good Doctor
Dr. Doorenbos has always been attentive and thoughtful in her approach to my visits. I feel like she ponders what I have to say and asks questions. Her bedside manner is excellent, in my opinion. I always feel like she has an interest in helping me and that's what we want in a doctor. She runs a little late, but I haven't met a doctor that doesn't. Follow ups are done online unless there is something she needs to address with bloodwork, etc., which also seems normal for this day and age.
1.0 Rating
September 13th, 2013
Searching for a new doctor
We had an amazing P.A. at North Clinic until she took a position elsewhere. So, we decided to try Dr. Doorenbos. 4 simple words: we won't go back. Finding the right doctor is a personal accomplishment and one that only helps when it comes to an individual's well-being. Dr. Doorenbos was rude. Not only that, but I wished I had read these reviews before scheduling my appointment as it would have saved me time and frustrations.
1.0 Rating
February 25th, 2013
Dr. that doesn't listen
1.0 Rating
January 24th, 2013
Was in for a physical, and had a terrible chest cough and asked her to listen to my lungs to make sure it wasn't anything serious as I had this cough for >3 weeks. Supposedly listened to my lungs, did not say anything in response to that. Next day decided to go to Park Nicollet Urgent Care, where I was diagnosed with a very severe case of pneumonia. I cannot believe that she missed diagnosing me, especially since my case was so progressive. I called her office to leave a message with her RN, never heard a word back. Definitely will not be seeing her again, and beyond her missing my diagnosis, she had no bedside manner or personality to speak of.
5.0 Rating
April 28th, 2011
Had my first visit with Dr Doorenbos today for an annual physical. I went to see her because I am disappointed with the Dr I had been seeing, so I was careful to decide if I want to switch to her as my primary provider. I thought she was terrific. I made an appointment for my husband with her when I got home.
1.0 Rating
January 17th, 2011
Shocked
1.0 Rating
October 20th, 2010
Stay away to stay healthy
Dr. Doorenbos asked questions but cut me off each time I answered with details more than a yes or no. She examined open wounds by prodding with her bare and as far as I saw unwased hands. When I objected she yelled at me that "You have an immune system". I now have an infection and high fever. For two months I've been able to keep the wounds free of infection. Now my life is at risk becaouse the doctor would not follow safe medical procedure. Her ego is bigger than her concern for patient safety.
5.0 Rating
July 18th, 2010
Had No Issues with This Doctor
I was skeptical about going to this doctor based on some of the reviews on this site, but I'm now glad I didn't let these reviews sway me. I like her. I've visited her twice in a matter of two weeks and I had a good experience with her each time. She's friendly, knowledgeable, low-key (I've never heard her speak in a loud tone), and is very focused on providing an answer and resolution to whatever has brought you in to see her. My last visit, which was unexpected, was for a swelling in my finger tip (called a "felon"), which Dr. D. diagnosed immediately upon looking at it. She went right to work performing a procedure that immediately eliminated the swelling and prescribed me an antibiotic. Before I went to see her, the pain in my fingertip was keeping me awake at night and was extremely painful during the day as well. This doctor definitely gets my vote! And I never waited longer than 10 minutes to see her.
1.0 Rating
May 26th, 2010
She tends to yell
5.0 Rating
February 16th, 2010
Awesome!!!
1.0 Rating
December 29th, 2009
Worst visit to a physician ever