Rate Now
Share Your Experience
Have you seen Dr. Pamela Fennewald?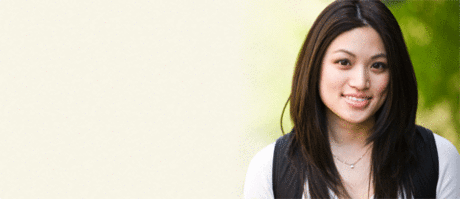 Birth Control
Get the facts about birth control so you can decide which type is right for you.
28 Ratings with 13 Comments
5.0 Rating
March 27th, 2017
5.0 Rating
October 15th, 2014
5.0 Rating
September 17th, 2014
She's efficient, not rude
Dr. Fennewald has been my doctor for many years. Yes, she types while asking you questions but she looks up when she needs to ask you something important. I have found her nothing but helpful over the years. Some might say it is bad bedside manner to type while she's talking, but I just see it as efficiency. If I have questions, she takes the time to answer them. Like with any doctor, you come in with your questions written down, you won't think of something as she's walking out the door.
2.3 Rating
April 25th, 2012
Disappointed - - in Lake County.
She is rude, to say the least. Needs a course in bedside manners, as this woman has none. In fact, she is not a woman as far as I am concerned, but a robot who walks around carrying a computer. She knows you by a number, not a name. And she has to look at the computer to see the number so she doesn't really know that either. Her staff does her work, and she just sits and looks you over, from head to foot. Pamela Fennawald has no patience whatsoever and doesn't give you time to talk. She butts in and states her opinion and then leaves the room. Her physicals are a joke, but then they bring in good money for her but leave you misdiagnosed and feeling like a fool - - which you are for going to her in the first place. Acts too high and mighty, and doesn't respect ANYONE.
3.7 Rating
April 5th, 2011
She always takes care of me.
At times she may be difficult to get an appointment with, but once on her calendar she has always been on-time. I find her very direct in her communication. She listens to what I have to say, discusses the options and takes care of me quickly. Some may view this as a poor bed side manner, but I see it as efficient use of her time and mine. She has been my doctor for 17 years.
5.0 Rating
March 31st, 2011
5.0 Rating
February 21st, 2011
5.0 Rating
January 8th, 2011
1.0 Rating
January 5th, 2010
The Careless and Most Unprofessional Doctor
I was scheduled somehow with this doctor, randomly. The waiting time was obviously great. I've found that the other physicians working along with her are amazing. During the appointment I noticed her behavior and speech to be blatantly and intentionally disrespectful for any common human being. Coming from a similar ademical background, I did my own research on this physician. Upon speaking with the staff and fellow patients, I was not entirely surprised that they also received the same lack of care, respect and humanity.
5.0 Rating
September 11th, 2009
1.0 Rating
July 17th, 2009
frustrated!
THREE TIMES this dr has prescribed meds for me with SULFA in them, which my file CLEARLY STATES I am allergic to! WHY???? I'm done! AND, I just found out that a friend of mine took her late mom to this woman with a cough, and Dr. Fennewald said that it was "just a cough and it will go away". They went to another dr for a second opinion & found lung cancer. Yeah...I don't trust her as far as I can throw her! Seeing another dr ASAP!