Rate Now
Share Your Experience
Have you seen Dr. Pardeep Sood?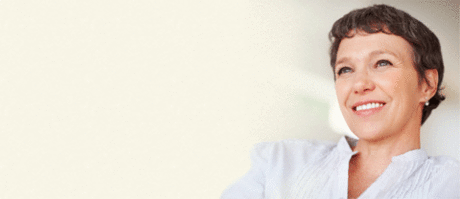 Fibromyalgia
Get the facts about fibromyalgia, including the symptoms and conditions that may be related to it.
42 Ratings with 15 Comments
1.0 Rating
August 14th, 2017
SHOW ME THE $$$
5.0 Rating
February 18th, 2017
2.0 Rating
July 18th, 2016
In need of help
I'm a former patient who had to stop seeing the doctor when both my parents died in the space of 3 months. I was their live-in caregiver and received a small weekly stipend to keep them in their own home where they could be treated with love and dignity - as they made it very clear that they did not want to die alone in separate nursing homes. After they passed, I was left with no weekly income and in need of finding a new home, as their estate and assets were going through probate. I had to stop seeing the doctor due to having no money and no insurance accepted by this practice. Flash forward to the present, where I NOW have insurance, still have the cluster of very legitimate and extremely painful orthopedic and neurological injuries and conditions that have indeed ...worsened with time and age - and need a reprieve from the stress of the unrelenting pain and sleepless nights I am suffering with. I consented to having a very, very, painful and mildly invasive procedure be performed in the office (with no pain medication) and have not been shown the courtesy of communication with even ONE staff member (let alone a medical professional) returning my phone call, after leaving 2 messages about problems I was experiencing the day after this procedure. I had a very reasonable, moderate, and responsible relationship with this doctor regarding pain medications, during the 2 plus years when I paid cash to see him. I am very disappointed by this lack of concern, communication, and response to what I feel is a "crisis of pain" - that I simply need a brief (3 - 4 months) reprieve from, in order to restore my strength and resolve to "deal with" the pain. Though my pain IS chronic, it is going through a period of acuteness after an accident I had a month ago and while I was willing to have the procedure, that ALONE...is not helping me. I am a fan of clear and frank communication between DOCTOR and patient and want to "have the conversation" - instead of dealing with a bunch of smoke and mirrors and being blocked by "protective" staff members from speaking with the doctor.
1.0 Rating
March 28th, 2016
5.0 Rating
December 19th, 2014
Satisfactory care
I had both prompt appointments and long waits as well. I found the longer waiting times were often near holidays when the office would be closed. So I expected a wait. I found Dr. Sood to be knowledgeable, thorough, and pleasant. The office was clean and the staff congenial: more so than some of the patients. I still see Dr. Sood and am happy with his care at this time.
1.0 Rating
January 16th, 2014
Stay away
I have had the unfortunate experience of seeing this "dr" for several years because it is hard to find a pain doctor without being perceived as doctor shopping. So I stay. I have had every unfortunate experience possible with him, up to and including several unnecessary, painful and useless "surgical" procedures to "help"my neck. That's how he makes his money. He told me in no uncertain terms that he would take away my pain meds unless I had these procedures. He is cold, uncaring, and extremely inpatient. My appointments take all of 10 minutes and I now know never to schedule ANYTHING on the day of my appointment because it can take fifteen minutes or four hours depending on the amount of people he has crammed in that day. The staff don't bother to do anything more than take your money and write your scripts. I haven't had my vital signs taken in over 2 years. He is at best, a professional money maker. At worse, well, he's a jerk. He doesn't care about your underlying cause of the pain, unless he can get you in that procedure room to "fix" it. I am always astounded by the way he is able to continue to practice. He preys on vulnerable people who have very little options and uses them. I only hope that one day soon that he decides to retire, but I'm not holding my breath. Go anywhere but to this smarmy scumbag. I honestly don't know how he is allowed to practice. Although I am not a medical professional, I am a chronic pain sufferer and can tell the "real" patients versus those who clearly have no need for the drugs he prescribes. And one last thing, he does not deal with emergencies. Your on your own if you are in a pain crisis. I have been admitted to Bridgeport Hospital twice for pain and he will not see me in the hospital, even when my treating doctors and my wife have tried to contact him. It's a shame that he cares more about making money then he does about actually easing the pain of those of us who truly suffer.
5.0 Rating
March 25th, 2013
5.0 Rating
September 21st, 2011
Satisified
2.3 Rating
June 4th, 2011
Mediocre at best
The doctor has very little compassion. He does not really care if your in pain or not. He cares about the money first, and the patient second. But he does know what he's doing when it comes to practicing medicine. I find him a competent doctor. Overall, if you ever need advice on how to con someone, give sood a call.
3.7 Rating
February 16th, 2011
Long waits but a decent Dr.