Rate Now
Share Your Experience
Have you seen Dr. Parminder Chawla?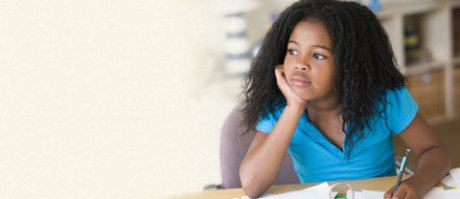 ADHD
Attention Deficit Hyperactivity Disorder (ADHD), including the different types and who gets them.
Quality Rating
Highly Satisfied
51 Ratings with 17 Comments
5.0 Rating
September 9th, 2016
Epileptic
5.0 Rating
February 4th, 2016
4.0 Rating
November 9th, 2015
He seems compassionate and like a good listener. I do not like the front desk girl AT ALL. She is rude and abrasive. First time I got there she says "name" that's it no welcome, hello anything. Then she laughed at me when I was hesitant about a medication. The rest of the staff is very nice and courteous I have no problem with any of them.
2.0 Rating
June 18th, 2015
I gave the doctor 4 stars for spending time with me based solely on the first appointment. After the first appointment, the follow up visits may as well have been non-existent. During one appointment, the doctor had an internet or student of some type with him, and I wasn't asked if that was acceptable. I was coming off 2 years of really bad medical treatment and had a difficult time going to appointments, so not being asked just made the appointment useless. The doctor did not track medication that was prescribed, and although he worked to find one that wouldn't make a current condition worse, the medication prescribed caused significant weight gain. I started seeing another doctor who picked up on the weight gain from the medication prescribed and was able to find another medication that did the same thing without the weight gain. The new doctor reached out to all of my specialists, particularly the one dealing with the on-going issue that can be negatively affected by certain medications.
5.0 Rating
January 29th, 2015
He listens AND hears his patients.
Dr. Chawla takes the time to listen to me and my concerns as a patient which is vital. He answers any and all of my questions and make referrals when necessary. Highly recommend .
5.0 Rating
October 13th, 2014
Takes charge of the big picture
My mother has a variety of issues - history of stroke, possible Parkinsons or dementia, nerve pain/damage after fractures. She has been seeing Dr. Chawla for several years now and I am always amazed and pleased by his level of follow up. He is the only doctor she has ever had who has seemed to take ownership of the "big picture" and treated her holistically and in collaboration with other doctors - especially when she's admitted to the hospital. So many times in those scenarios, it doesn't seem like the left hand knows what the right hand is doing and doctors are functioning in their therapeutic area with blinders on. Not so with Dr. Chawla. Highly recommended.
5.0 Rating
January 19th, 2014
Very helpful doctor
My Father could barely walk with a walker till a year ago. Now he gets around well with a cane and many times walks around without it. He was diagnosed with Parkinsons and this doctor has really been a blessing for our family. Highly recommend.
5.0 Rating
March 27th, 2013
Dr. Chawla is a wonderful doctor that has treated me with respect and sat down and listened to everything I had to say. He carefully diagnosed my conditions. However,the young lady that I spoke with Meghan was not as pleasant. Everyone else in the office was great to deal with and I will return to the office hoping it was just a bad day.
5.0 Rating
February 23rd, 2012
Dr. Chawla - "Best" Neurologist In This Country!!
I Was A Patient Of His In Topeka For 8 1/2 Years In Topeka,Ks. He Gets To Know And Treats His Patients As If Their A Part Of His Family!! You Will Never Find A Better Neurologist In This Country I Promise! I Miss Him Alot And It Wasn't A Joy To See Him Move To VA But Being Closer To His Family I Truly Understood. P.S. IF He Wasn't A DR. Who Knew His Patients From The Inside And Out He Would Not Have Had Me (A Painter) Paint His House For Him Before He Left! He Knew My Seizures Were Fully Under Control And I Was 100% Capable Of Doing So! He's The Best You'll Ever Find I PROMISE!!!
5.0 Rating
April 28th, 2011
Peripheral Neuropathy Issues