Rate Now
Share Your Experience
Have you seen Dr. Parmod Mukhi?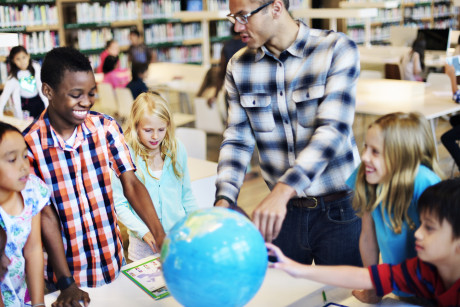 Autism Spectrum Disorder
Get the facts about Autism Spectrum Disorder (ASD), including the different types and the most common symptoms.
33 Ratings with 10 Comments
1.0 Rating
May 28th, 2016
Terrible Experience
I went to Dr. Muhki for a disk issue in my back. I had to wait several weeks to get my first appointment. I arrived on time but did not see Dr. Muhki until about 2 hours later. They were unable to access my MRI on the computer even though they were supposed to be affiliated with Beaumont He prescribed several drugs for me that had very little impact. He then scheduled a nerve test for 3 weeks later. On the day of the nerve test, they call and told me that they had to cancel my appointment due to a meeting of Dr. Muhki. They told me they needed to reschedule for two weeks later. I pushed backed because I am in a lot of pain. Eventually they tell me the actual reason they are cancelling is because they forgot to request the pre-authorization from the insurance company. The lady tells me she will ask the insurance company to speed up on the pre-auth and she will call me the next morning. She never does call me back. At that point, I started reading reviews about Dr. Muhki and saw this was not an isolated incident. Do not go to Dr. Muhki if you want to see professional who will treat you in a prompt manner.
1.0 Rating
January 18th, 2016
Medicare Please stop this criminal
1.0 Rating
December 27th, 2015
Not recommended
1.0 Rating
October 26th, 2015
Avoid him like the plague!!
This so-called doctor doesn't know anything, he did not look into my chart or review any of my tests. He driveled vague general terms with no exact diagnoses or logical treatment plan. He wanted to continue what wasn't working and to start me on pain pills despite my clear wish against taking pain medicine. He never followed up after the visit when I called numerous times because of medication side effects!
1.0 Rating
December 14th, 2014
Terrible doctor
I find the first 3 reviews are very accurate accounts of Dr. Mukhi. However, the 2 before this review are probably written by him or one of his office staff making up for his poor performance. Being in academics myself, I felt that going to a WSUPG doctor would mean that I'd be seen by a top-tier professional. He is the exact opposite! I even gave him the benefit of the doubt and went back to him a few more times. Unfortunately, he consistently shows his lack of care for this patient's. He is very disrespectful and belittling at times. And to top it off, I question his medical acumen. For those of you who choose to see him, double check everything he says. Google is a much better doctor!
5.0 Rating
October 9th, 2014
Dr Mukhi is the most trustworthy Doc
The problem with reviews is people tend to abuse and write negative responses...perhaps for another reason... I happen to come across the negative reviews on Dr Mukhi and realized after being a patien of Dr Mukhi for 8 years and very happy patient; it never occurred that I should write a review. So, here is goes... Dr Mukhi is one of the most caring Physicians I have ever been to. He always gives me the time and never makes me feel rushed. I would highly recommend Dr Mukhi to my family and all of my friends. I have always felt like my care has been of utmost priority with Dr Mukhi. You must give this Physician a visit.
5.0 Rating
April 18th, 2013
Happy with Dr Mukhi
I completely disagree with the previous reviews for Dr Mukhi and his office staff. I am a long time patient of Dr Mukhi and I only have accolades for Dr Mukhi. He is very caring, considerate and an excellent doctor. I have seen several pmr physicians and I have not found a doctor with a better bedside manner. Dr Mukhi always has time for his patients. I would always recommend Dr Mukhi. I have also always have an excellent experience with his office staff. They also are very caring and match with the doctor nicely. Overall my office experiences have been pleasurable.
1.0 Rating
September 7th, 2012
Follow up from this doctor was horrible. When talked to in the office he sounded promising but then to follow up and get the things that he promised was an absolute nightmare. I would have to call the office multiple times a day to try and get the things that I needed such as a script for physical therapy and to get any kind of medication to help with my pain and discomfort. I would not recommend this doctor, he is all talk and never follows through with anything and the office does not communicate at all!!
1.0 Rating
July 9th, 2011
Stay away from this dr and WSU/UPG
There are many problems with this doctor, some very serious. Serious enough those complaints have been reported to Medicare, Hipaa and the State of Michigan on behalf of me and my m-n-l. First there are the long wait times sometimes more than 2, 2 hours. Then appointments are consistently reschedule, both always with the same excuses, he had an emergency A rehab emergency? Then after waiting on him for more than 2 hours, he tries to rush you out of the office.The office seems much disorganized, charts everywhere. The doctor and the office manager, his wife, speak to the staff in belittling and condenseding tones. We have witnessed the stuff trying to talk To the dr and he acts like they are not there, even seen him throw paperwork and charts at them. The office stuff seem very nice and try to help you as much as they can but you can tell are stressed and walking on eggshells. The physical therapist assistance/aide is a very nice, very high strung, talkative women who will admit is not even trained or certified to be working with people in this setting! How safe is this? Trying to get medical records is nearly impossible. The carrier for my Work Comp case advised me to find another doctor, they explained that their past dealing in trying to get needed information from This dr was nearly impossible and that they advise any patient seeking treatment from him, to go somewhere else. Even my primary care doctor said he was done referring people to him. I know I had left numerous messages to obtain paperwork, always with the reply that I needed to speak with the office manager, who was never once returned my calls, when she is at the office, it is the dr is working on your stuff and then you can never get a hold of her again, seems to have the title but no work ethic behind it. When you have a work comp Case and need the paperwork filled out in order to receive payment to survive, this doctor does not care about that.Problems with this doctor seem to be getting worse, again re-scheduling. Now he has joined up with Wayne State and University Physician Group, would have thought WSU had a commitment to excellence, but apparently not. My advice from experience, stay away from them! There are other excellent pain/rehab Drs out there.
5.0 Rating
January 17th, 2017
5.0 Rating
January 17th, 2017
Nearby Doctors

Dr. Parmod Mukhi is similar to the following 3 Doctors near Novi, MI.