Rate Now
Share Your Experience
Have you seen Dr. Parul Patel?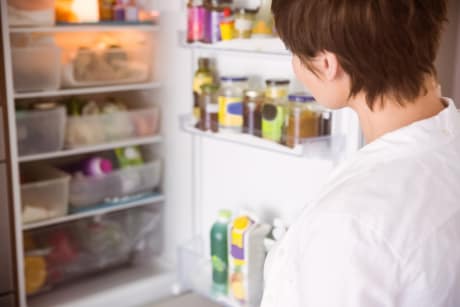 Binge Eating Disorder
Get the facts about binge eating disorder, including symptoms, causes and related conditions.
29 Ratings with 10 Comments
5.0 Rating
October 13th, 2016
5.0 Rating
March 24th, 2016
My Favorite Doctor
5.0 Rating
March 8th, 2015
Wonderful Healthcare Provider
1.0 Rating
March 2nd, 2015
Go see someone esle... trust me Patel is bad
Been in this office more than a few times. Today was last straw though and i'll be going somewhere else. Vistied Dr. Patel for Sciatica. First of all it took her an hour to come in the room. Next thing she asked was if i had this issue happen while i was at work, i told her no I work in an office enviornment, she said good becasue she wouldnt see me if it happened at work. What is that about? Legal malepractice issues apparently. Then she goes on to blame me for seeing another Dr. for my annual physical. After that she wouldnt even address my pain issue. Basically you come here and pay a copay for nothing. no prescription nothing. Her advice was to take ibuprofen. This practice is a joke... all they want is your $$$$. Go elsewhere if you want results.
1.0 Rating
August 1st, 2014
New in town and needed a family doctor. When I called to schedule appointment I told them exactly what I needed, what medication I needed refilled, etc. I waited over an hour to be seen, and once Dr Patel came in, she told me she really wasn't taking new patients and could not refill but 1 of my 4 medications. I ended up walking out and asking for my records I brought and made an appointment at a different facility and doctor for the next day. This is the worst practice I have ever witnessed in my 25+ years as a nurse. Would not recommend her to anyone.
1.0 Rating
January 6th, 2014
really bad doctor
1.0 Rating
April 5th, 2013
Um, No.
5.0 Rating
August 29th, 2012
The staff was nice and courteous. I was very impressed with Dr. Patel. I even told her that I was impressed with her! I like an outgoing personality. My current doctor(will probably change) seems stiff and doesn't say too much and I like somebody talking to me. Dr. Patel is a great Dr. with a great personality to match - that's been rare for me.
2.3 Rating
August 8th, 2012
I hope you don't value your time
because Dr. Patel sure doesn't. Both times I've been I've had to wait for over an hour, sometimes longer than that, just to see the doctor. And when testing is done, don't expect to get your results until a WEEK after the test results have been released. Very unprofessional and money-hungry doctor.I won't be going back.
5.0 Rating
October 21st, 2010
Excellent Doctor
We switched to Dr. Patel after our family doctor moved and our pediatrician didn't support our choices. Dr. Patel has been wonderful with all of us. My husband, 5 children, and I now see her (my mother-in-law also sees Dr. Patel). She listens to what we have to say, she spends a lot of time talking to us and supports us. She has called many times after seeing one of us to check on how we are doing. She supports breastfeeding, cloth diapering and other "crunchy" types of parenting. We absolutely love her! The office is clean, has toys for children, and the staff has always been polite.
5.0 Rating
August 14th, 2017
5.0 Rating
February 7th, 2017