Rate Now
Share Your Experience
Have you seen Dr. Pascale Duroseau?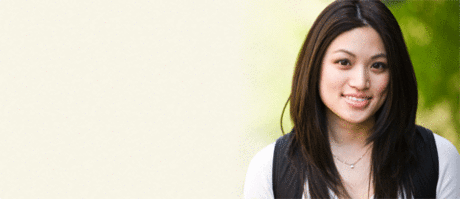 Birth Control
Get the facts about birth control so you can decide which type is right for you.
11 Ratings with 10 Comments
5.0 Rating
May 12th, 2017
I'm very sad about some of these reviews. I love her so much! I saw her back in 2004 and she delivered my first 3 kids. I was very sad when she left and I had to see one of the other doctors. I think she is very sweet, and was always understanding and she always explained everything. I just found out I'm pregnant with my 5th and I wish so very much I coukd have her again. Your the best Duroseau and I miss you!
1.0 Rating
May 15th, 2015
Limited knowledge of female health issues for a "gynecologist"
After years of what I now see are VERY obvious symptons of perimenopause and being treated for each individually as they arose I presented all of them to my new gynocologist Duroseau Pascale MD. She sent me away saying I should see a psychiatrist and take antidepressants. I am not depressed. After speaking with a quality gynecologist I learned that my insomnia, anxiety, headaches, and sudden allergies were textbook perimenopause. Duroseau Pascale MD go back to school.
1.0 Rating
February 3rd, 2015
5.0 Rating
May 15th, 2012
5.0 Rating
January 27th, 2012
I Loved Her
When I found out I was pregnant, I had an appt 30 days out at a different hospital. I was referred to Dr. Duroseau and had my first appointment within one week. I felt she was very professional. Before I was seen, she took me and my husband to her office and talked to us about our concerns/expectations. She provided great bedside manner. Throughout my pregnancy, she seemed very thorough with testing and exams. She was very personable and I would certainly recommend her. The only thing I did not like about Dr. Duroseau was that she was always so busy. I understood though because she has sooo many patients.
5.0 Rating
November 2nd, 2010
I would Highly recommend Dr.Duroseau. I have been a patitent for over 2yrs. I continued with ther pratice though she moved out of my area.I am a little sad by the previous comments of her and her staff. The entire staff and Dr. Duroseau have always been professional.Her wait time is a little over 5 mintues. If it runs over five mintues it is often with a very pregnant woman so I truely understand. During the "exams" I like the way she gives the medical terminology, then exaplains it a little furthur, then asks if you have questions, then explain the risks etc. During my yearly visit she has caught many things that my GP did not get. I also delivered in St. Agnes under her care as a high risk pregnancy. My delivery was painful but calm. During the delivery she explained almost every procedure.She really involved my husband during the delivery. I loved it. I think it says a lot when you sit in a waiting room of an OBGYN and you see a mother and a daughter both in the office for their visit. Ps. If I had to wait a little more than 5 minutes to see Dr. Duroseau I will wait for many positive reasons.
1.0 Rating
November 23rd, 2009
She should not be a DR
I went to her and I was the only one in the office and I still had to wait about 30 min. Her staff was rude and talked loud even the Dr took part in the gossip. They were quick to take the copay though. I finally got inside to see her and all she did was take a quick swab and i swear she threw it in thetrash and did not even send it to the lab. I had questions and concerns and I was unsure about somethings and it seemed as though she was getting annoyed with my questions and just rushed me out. I saw her a total of 5 min. HORRIBLE!!!!!!!!!!!!!!! I WILL NEVER GO TO HER AGAIN!
2.3 Rating
August 4th, 2008
Go to another OB/GYN
I had a sonogram that indicated that there may be a problem with the baby's brain. Her response was to wait 4-weeks and have another sonogram. NOT ACCEPTABLE. I immediately sought a second opinion at large teaching hospital in Baltimore. Nothing is wrong with the baby. She does not listen to her patients and is not pro-active. In fact, is more or less dismissive of your concerns. Moreover, her hours change and your appointments will be moved with little to no notice.
1.0 Rating
July 3rd, 2008
Find A Different Doctor
Her office hours change drastically without notice so it is very difficult to get an appointment or test results. It is impossible to get the doctor on the phone or get her to call you back. She does not listen to her patients but rushes them through with no exam. I have been under her care for several weeks for a pregnancy - she recently advised that I abort it b/c it was ectopic. However 2 radiologists and another ob/gyn said that an ectopic pregnancy was not possible considering my blood tests and ultrasounds. Luckily I have found another physician.
5.0 Rating
February 5th, 2008
Nearby Doctors

Dr. Pascale Duroseau is similar to the following 3 Doctors near Frederick, MD.