Rate Now
Share Your Experience
Have you seen Dr. Patrice Mack?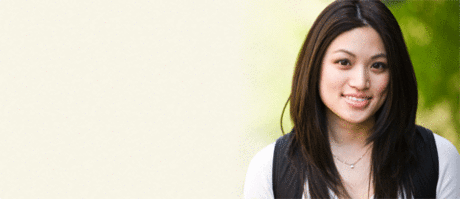 Birth Control
Get the facts about birth control so you can decide which type is right for you.
59 Ratings with 23 Comments
1.0 Rating
September 25th, 2015
Not for talking
Only there to write prescriptions
5.0 Rating
April 1st, 2015
Transgender Surgeon
I am a transgender surgeon who performs many transgender surgeries. Dr. Mack is "La Creme de la Creme" of psychiatrists in Naples, Florida. With her insightful suggestions she has helped me deal with the many mean people who reject me for just being transgender (I have no patient complaints and a perfect safety record). I recommend her without reservation. Figuratively speaking, she will not only welcome you, but embrace you and in so doing, help you heal.
1.0 Rating
March 15th, 2015
5.0 Rating
January 8th, 2015
5.0 Rating
December 15th, 2014
5.0 Rating
September 17th, 2014
My Psychiatrist
5.0 Rating
September 9th, 2014
Current Patient
I suffered from OCD as a kid and had all sorts of irrational fears about germs that flooded my head each day. It got to a point where I was washing my hands so much that my knuckles would bleed. As a 12 year old who was otherwise very happy and successful, I was extremely confused by the whole ordeal. My parents brought me to a couple different psychologists in town who advocated 'touch therapy', which is basically just forcing yourself to touch the things that you are afraid of because of their 'germs'. It didn't work. Finally, my parents brought me to a psychiatrist, Dr. Patrice Mack. Dr. Mack was the first doctor to diagnose me with OCD. She reassured me that OCD could be treated, and that having OCD didn't mean I was crazy. In fact, many successful people have some form of OCD. Her treatment quite literally changed my life, and within a few months I was back to normal. I have grown up to be a very successful adult. I still have OCD flare ups every now and then, but Dr. Mack continues to provide me with the kind of reassurance and treatment that she did when I was a kid. I highly recommend Dr. Mack.
5.0 Rating
September 8th, 2014
Dr. Patrice Mack is Excellent
My son was diagnosed with OCD during adolescence and my husband and I began a frustrating search for help in managing it. We were advised to work on behavioral therapies, which proved to be futile, while his symptoms became increasingly disruptive to his daily life as a middle school student. Fortunately, we were eventually referred to Dr. Mack. Everything changed with our first visit to her. Her deep experience with anxiety disorders gave her a reassuring confidence in telling us that this was not a mental illness, this was manageable with medication, this was not going to curtail our son's life. She was right on every score. There were times through the course of his treatment when we called her with concerns, and in every single instance she was responsive and dead on correct in her assessments and recommendations. The best endorsement I can offer is the example of our son, who is successfully managing the OCD with Dr. Mack's ongoing care, and is thriving in all aspects of his life. My family will always be grateful for Dr. Mack's professionalism and compassion.
1.0 Rating
October 3rd, 2013
Find a different doctor
5.0 Rating
April 18th, 2013
former patient
Dr. Mack is very easy to approach and talk to. She is compassionate and knowledgable in treating depression and ADHD. I found her to be current in Psychiatric Medicine treatment, therapy as well as pharmaceuticals. In my opinion, she cares and will do what is always best for the patient. She is open to suggestions when involving patient care, so that the patient and family feel comfortable. I recommend her high highly. She also offers cognitive testing in her Naples office,which is very convenient. Thank you.
5.0 Rating
October 17th, 2012
Saved my life
I was a patient of Dr. Mack 12 years ago, when I was 16-17 years old. At the time I had problems with anorexia,anxiety, obsessive compulsiveness, and depression. I remember very well that initially I was forced to go to the office by my mother. I was in stark denial of my problems. Were it not for Dr. Mack, I would not be the woman I am today. I will be forever grateful for her therapy and her calm manner in helping me through. She was able to manage my problems and lead me towards a full recovery. I still have not had a relapse. I would recommend Dr. Mack to any adolescent or any parent who even remotely thinks their child might be having a problem.
Nearby Doctors

Dr. Patrice Mack is similar to the following 3 Doctors near Naples, FL.