Rate Now
Share Your Experience
Have you seen Dr. Patricia Boatwright?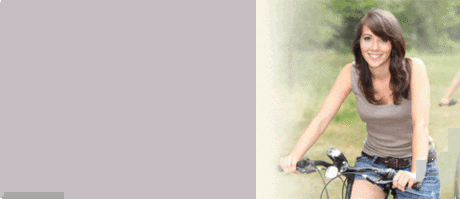 Endometriosis
Get the facts about endometriosis, including symptoms and parts of the body that may be affected.
50 Ratings with 15 Comments
3.0 Rating
October 23rd, 2015
Great with medicine
Dr. Boatwright is definitely a great doctor. She was able to detect an issue with me that had been undetected my whole life and for that, i am forever grateful. She truly knows medicine. I think she is definitely straight to the point and I agree with the triple booking and not a lot of time to spend with patients. For that reason alone I have chosen to switch to another doctor. Each time I visited Dr. Boatwright, I was left with so many questions and I never knew if my appointment was over or if I should wait or if a follow up was needed, it was like I looked up and she had just disappeared. No time to chat, no time to understand anything that was going on - completely black and white. That is totally fine, but I need a bit more handholding if someone tells me I have an issue. Definitely just a personality difference though, and I understand that approach may work well for others. Overall I think she is a fantastic doctor, I just need more of a relationship when it comes to such sensitive topics.
1.0 Rating
June 2nd, 2015
Be wary.
Rude, horrible doctor. Office was disgusting (there was a toenail on one of the stirrups). She tried to tell me that I had endometriosis and PCOS and I would need drugs in order to conceive. Guess what? I concieved totally naturally 4 months later. Eff you lady. I despise you for making me worry so much when in fact nothing was wrong with me.
5.0 Rating
May 15th, 2015
5.0 Rating
April 30th, 2015
Great Doctor!
I was referred to Dr. Boatwright by my Aunt, who is also a doctor at Rush. Dr. Boatwright agreed to see me even when there were some issues with my appointment. She was really nice and spent time explaining the problem to me in layman terms. She is very patient and takes time to answer your questions. She is indeed one of the best Doctor's I have been to in Chicago!
5.0 Rating
June 8th, 2014
Best doctor hands down
Boatwright is a wonderful doctor hands down accurate diagnosis straight forward straight to the point I love this woman of course your gonna wait she's one person and everyone is trying to see her you can not rush greatness shed no slacker she loves her Job there's not many doctors that you run into that care most of them just care about that check
3.7 Rating
July 11th, 2012
WAITING IS LOOOOOONG
I left work early for an appt that I had @ 11:30 a.m....i get there, i sign in....and no one says anything to me...patients are coming in and out...about 10 minutes later, i asked the front desk, since im a new patient don't i need to fill some paperwork.? she is like oh yes sorry fill this out...once done....i wasn't seen until 1 hour and 15 minutes later, to only be seen for 5 minutes in the room. overall i like Dr. Boatwright she is straight forward and knowledgeable...but the only thing i dislike about the office is the wait time! why set an appt for a patient at a certain time and not see them until an hour later.
1.0 Rating
October 18th, 2011
Worst ever
What a disaster. Her office is completely disorganized. She quadruple books 15 minute appointment slots. Patients sign in and are taken into the exam rooms based on sign-in time, not appointment time. I arrived 15-30 minutes early for my appointments but still had to wait well more than an HOUR each time. Patients with later appointment times were taken in before me simply because they were able to arrive earlier. Hey, I work, I cannot take a 1/2 day off from work just because they've got this insane policy. Once in the exam room expect to wait another 15-30 minutes. Finally when the doctor arrives she hastily whips through the required procedures and she's done in 2 minutes. No time for discussing anything, when you do bring up issues she shuts you down with statements which may or may not be true. For example, she told me I couldn't have had hot flashes because my estradiol wasn't low, but I had in fact suffered a week of them. (Turns out I was a classic example of perimenopause, and she should have known that!) The third time I went to see her I waited more than an hour, got mad, demanded my medical records, left, and found another doctor. It was the best move I could have made, my new doctor is fantastic.
1.0 Rating
December 16th, 2010
Survey
5.0 Rating
November 6th, 2010
Great Doctor
I am shock by many of thes reviews,I have not experience any of the problems that women are saying here.Remember Dr. Boatwright is one person and an excellent doctor, she gets straight to the point and let you know what is wrong with you no matter how scared you are, I went into Dr.Boarwright's offfice in 2009 not knowing what my problem was,she was professional ,her staff helped me understand what I needed to do in post op- and call me when there was a problem with tests. I have been going to see dr Boatwright every since, undertand she is human and do her best for us all,you can never say that you smelt liquor on her as I have had Doctors in the past. This is an excellent Dr. I love her and proud of her,there is no racism in this office,i have seen are all type of races here there,young white and old, blacks old and young etc. it is the same old story impatience people.if i could give Dr. Boatwright a 1000% she is worth it. I highly recommend her if she gives anymore attention she will be crazy and a nervous reck.GOOD JOB DR. PATRICA BOATWRIGHT.I also recommend to women that work this is your life be patience and take time ,take the day no matter how long it takes to get checked out.
5.0 Rating
April 28th, 2009
Education administrator
2.3 Rating
January 12th, 2009
I have been a patient of Dr. Boatwright's for several years. While I like her as a doctor, I don't like how her office run. The wait times are horrible, and I don't know they bother to give our appointments because they simply call patients in the order in which they arrive. You could have a 10am appt., but if someone with a 10:30 appt. happens to arrive early, say 5 minutes before you they will see the 10:30 appt first. If I can't get a 8:00 appt and be there when they unlock the doors I don't bother. Sadly, as much I like her as a doctor, I will find someone else.
Nearby Doctors

Dr. Patricia Boatwright is similar to the following 3 Doctors near Chicago, IL.