Rate Now
Share Your Experience
Have you seen Dr. Patricia Laden?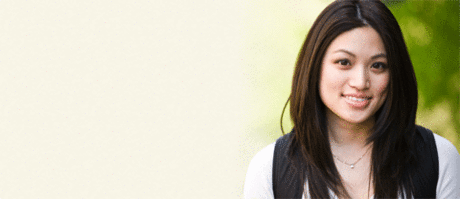 Birth Control
Get the facts about birth control so you can decide which type is right for you.
59 Ratings with 19 Comments
3.0 Rating
April 18th, 2017
Love the people, hate the wait
2.0 Rating
February 16th, 2017
Difficult and uncaring staff
Dr Laiden is lovely and I have no complaints with her. This is why I stayed with her for two years. However, scheduling is a problem due to cancellations for deliveries. I had several appointments cancelled- one on the day of. Rescheduling was two weeks. The staff does not return phone calls easily. The last straw was when the nurse refused to read my final lab report over the phone and insisted that I come in; however, scheduling was a two week wait time. I asked for my records to be mailed to me and filled out the appropriate paperwork in a few days. It is been over a week and I still have not received my records. I believe the staff is very difficult to deal with and they don't really care that they're difficult and what problems or inconvenience it may cause you, the patient.
1.0 Rating
September 12th, 2016
Improper Billing, Fraud?
5.0 Rating
June 27th, 2016
I usually see Dr. Laden's NP, Lori Elle, who I love but this time I had an issue that I was scared to death about. I explained my situation to the receptionist and she relayed my issue to Dr. Laden. Dr. Laden wanted to see me. She is wonderful, kind, compassionate, sweet Dr. Thank goodness what I thought was very serious was not. I can't say enough wonderful things about her.
3.0 Rating
March 1st, 2016
You're going to wait
1.0 Rating
November 28th, 2015
Same old, same old
We are writing this review 15 years after the fact, seeing that there's 15 other reviews already on here. 10 out of 52 ratings (about 20%) are negative, just as 3 out of 15 written reviews are. It is obvious things have NOT changed a bit with this Dr. and her extremely rude staff. You'll be made to wait an hour or more, never mind that their office is not busy. We were tired of the "waiting games", our pregnancy was a bit difficult (made much worse by our initial exp. with this Doc). We asked to transfer to another OB/GYN and were subjected to a horrible time, we threatened to sue and only then were our records released. Yes, we did find another great doc in the area, and our baby delivered just fine. But we'll NEVER recommend Dr. laden nor her staff to anyone. THIS is one experience you can avoid during your pregnancy, no matter what. Again, no courtesy, rude staff and terrible wait times are the norm with this provider. Be warned!!!
2.0 Rating
August 21st, 2015
Be prepared to wait.
Organization of staff has been disappointing the last three times I've been in. I strive to be 10 minutes early and manage to wait 20min or more to get called back. I don't need to tell you what someone who values customer service thinks of this. I even witnessed staff telling someone they had to reschedule for being 10 minutes late. If they are going to have that standard then wait time should be shorter. I enjoy posting positive reviews but this is not the case this time. Maybe next time?
5.0 Rating
February 5th, 2015
1.0 Rating
August 14th, 2012
2 hour wait
Incompetent staff, 2 hour wait that the staff said was my fault because I was 5 min late after going to the old location because I didn't recieve any notice of a move. Then had to complete my entire medical history because they were transferring to a new computer system and were too lazy to look in the files. Looking for another doctor!
1.0 Rating
June 10th, 2012
RUDE
Every appointment I have had with Dr. Laden has been horrible! The staff is extremely rude and each time I have been subject to wait over 45minutes to an hour. For my prenatal screanings and the bloodwork they have done I found it almost impossible to recieve feedback on. They never called me with results and would not tell me anything. The doctor herself, Dr.Laden is always in such a rush and has no personality. She clearly does not care about me or my baby and she just wants the money of some of the more wealthy clients in the area. I had an appointment last week and 3 of her nurses could not find my baby's heartbeat. they were extremely rude and insensitive, they would not tell me anything and left me in the room for over an HOUR after telling me i needed an EMERGENCY ultrasound! they were not busy at all and I was so nervous! My baby ended up being fine and perfectly happy yet I have still not been impressed at ALL!!!! I am looking for a new doctor now
5.0 Rating
October 19th, 2011
Great Dr!
This is my second child, i hated my first dr so far she has been great. At least two other moms have sworn by her. Good bedside, spends time with you and I like that it's just her not ten other dr's who shuffle you around.Not sure what the previous post is all about....but I have no doubt that was a joke or someone is just a little off.