Rate Now
Share Your Experience
Have you seen Dr. Patricia Scott?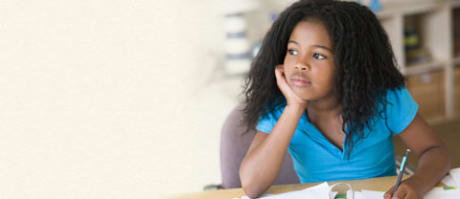 ADHD
Attention Deficit Hyperactivity Disorder (ADHD), including the different types and who gets them.
25 Ratings with 16 Comments
1.0 Rating
May 12th, 2016
Unprofessional
1.0 Rating
July 16th, 2015
yelp reviews say it all
1.0 Rating
July 9th, 2015
BEWARE!
BEWARE! Dr. Scott does NOT actually CARE about her patients, only the frequency with which they visit and more importantly PAY her. I saw Dr. Scott four times following several miscarriages and deaths in the family in less than a year. I needed someone to talk to and an outside view on things. I was suffering from mild depression and had tried many other alternatives to no avail, deciding with Dr. Scott to try a low dose of medication. Within 2 months I was feeling better, like myself again, and felt like she had helped me. In my last session, we only spoke for about 15 minutes and she said I could go if there wasn't anything else I needed to discuss. Unfortunately, she is very difficult to reach or schedule an appointment with and only ever trades voicemails, often never returning my call to confirm a date and time. My prescription was up for refill and she refused to call the pharmacy back, but left me a nasty voicemail informing me she needed a follow-up to send in a refill. I attempted to make an appointment and again dealt with the dreaded voicemail tag. I showed for my appointment unsure if we were even confirmed and met an angry woman, with a huge scowl on her face. I told her I was unsure of the appointment as she had never returned my calls to confirm and she rudely barked that "she had called me enough times!" Unbeknownst to me, I was expected to come a minimum of once a month whether or not I needed to or had anything to talk about. I do not need to be babied or coddled, but do feel I deserve basic human respect. She was angry, nasty and incredibly unprofessional and I am grateful to understand her true concerns...PAYMENT only! I am looking forward to find a professional and caring human being with which to continue my future care.
1.0 Rating
June 15th, 2015
Unethical and rude
I informed this "Psychiatrist" over the phone that I was looking for a doctor to manage my medications after moving to the area. She had me come for a first visit. She told me she never prescribes medications for anyone other than those diagnosed as bipolar, but uses homeopathy and biofeedback, and that I had to discontinue use of all medications immediately in order to see her (this would have been very dangerous). This is not a psychiatrist's job-and she knew why I was coming, saw me and collected my copay knowing she would refuse to treat me. This woman is highly unethical, and in addition, is horribly rude.
1.0 Rating
May 7th, 2015
I do not recommend
5.0 Rating
January 30th, 2014
Recommend
5.0 Rating
January 22nd, 2014
Highly recommend
5.0 Rating
January 22nd, 2014
Dr. Scott has been extremely helpful with my teenage daughter. We tried three other practitioners before my daughter decided she was most comfortable with Dr. Scott. She feels comfortable talking to her and she feels listened to. Dr. Scott is also very generous with her time and allows me to check in and give input while maintaing a very professional commitment to my daughter's privacy. She has been very helpful and patient in trying different medications and making adjustments to find the right script.
5.0 Rating
January 20th, 2014
My experience with Dr. Scott was extremely good. When I was looking for someone to see I left messages with a number of Psychiatrists, some of whom did not return my call and several were not taking new patients. Dr. Scott got me in for an appointment within days. She diagnosed my problems and put me on appropriate medications making adjustments as needs. She is an excellent listener and has offered me very useful insights into what is really going on. I would recommend her to my friends.
5.0 Rating
December 27th, 2013
A lovely and kind person who cares about me and my family. She gives common sense advice and has been a wonderful advocate for me throughout my teen years. I am grateful that I was able to find such a wonderful psychiatrist and we have developed a great relationship over the years. She has helped me talk to me parents when it has been very difficult for me to do so and she has helped me to grow as a person.
5.0 Rating
March 3rd, 2013
A true expert
Do not be confused by her professional manner. Dr. Scott really cares about her patients and needs to be objective to get results. She does everything she can to make peoples' lives better. She is one of the real physicians who understands pain management. She keeps current on developments in medication and sees the broad picture of wellness. She is not encumbered by the minutiae that get in the way of real healing. You will feel lucky that you have found her.
5.0 Rating
February 12th, 2013
Nearby Doctors

Dr. Patricia Scott is similar to the following 3 Doctors near Corte Madera, CA.