Rate Now
Share Your Experience
Have you seen Dr. Patricia Soffer?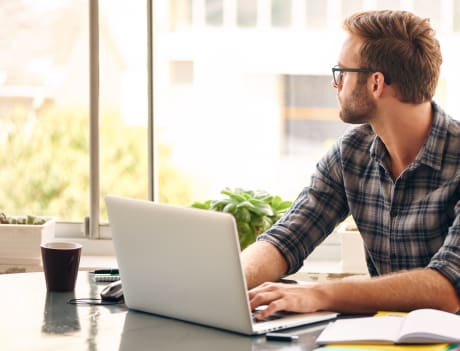 Adult ADHD
Get the facts about attention deficit hyperactivity disorder (ADHD) in adults, including the different types and symptoms of each.
Quality Rating
Dissatisfied
22 Ratings with 12 Comments
1.0 Rating
October 12th, 2015
There are better doctors out there
After my neurologist retired I was referred to Dr. Soffer. What a mistake. After 3 appointments I was looking for a different doctor. She does not seem to be good with people and my other doctors were much more familiar with my condition. Bottom line - I didn't like her and I didn't trust her opinion.
1.0 Rating
August 4th, 2015
Dangerous
1.0 Rating
June 17th, 2015
I can't believe she became a doctor, I can only assume it is for the money. She spends as short a time as possible to legally write a new prescription, and I doubt she does more than skim your chart 2 minutes before you go in because if you dare to ask a question she looks clueless and then refuses to discuss it with you. After realizing she might not even know who I am except for the fact that my name is on the check I had to write for 3 minutes of her time, I went and got a second opinion and was very thankful that I did. Don't bother trying to call, her staff is rude and she won't take the call herself more times than not. All in all, if you just want to spend a co pay to get a prescription filled there won't be a line or backup in appointments. If you want a neurologist who cares about correct treatment and knows what they are doing you should go somewhere else.
1.0 Rating
November 8th, 2014
I warn you ahead of time do not waste your time having Dr. Soffer as your doctor. Dr. Soffer has an attitude of hate, superiority, and she just seems plain ticked off! She is RUDE! There is much more that I could complain about her here and what occurred during visits with her, although I will not further waste my time thinking about her. It is evident during the visits that the money-payment is Very important to her, as she hurries you out of the office with a bad attitude and walks off hatefully. Her charges are outrageous for her less than a 10 minute office visit of drilled questioning. For so much questioning she doesn't offer a solution just a lot of prescribed meds that if you ask her what they are for you will get abused with her hatful attitude and facial expressions again. Now I understand why her office is so empty of clients. Yes, it is this BAD!
5.0 Rating
March 20th, 2013
1.0 Rating
November 27th, 2012
I would never schedule another appointment with her, trust her to accurately diagnose and treat my medical conditions, or refer anyone to her. She is why people hate and mistrust doctors.
1.0 Rating
April 13th, 2012
Wow
I don't typically leave bad reviews on the internet. However, Dr. Soffer's rudeness and disregard for me makes me want to warn others to stay away. Despite refusing to discuss my condition or answer any questions about it, she did not hesitate to refuse to renew my medication when I could not get an appointment with her on time and did not care that a sudden stop may be dangerous. She refused to speak with me over the phone about the matter, and this was after her obnoxious secretary picked up after two calls had gone unreturned. Fortunately my pharmacist thought this was ridiculous and risky and gave me the extra 3 days of the medicine (non-narcotic or anything like that). I then went to a different neurologist and found that in 5 years Dr. Soffer didn't run a test that she should have been ordering yearly based on my condition and medication. Not only is she uncaring, lazy, and rude - she is incompetent and dangerous to have as a doctor.
1.0 Rating
July 15th, 2011
The Worst
Dr. Soffer and her staff combine to make the worst patient experience I can imagine. Dr. Soffer is blatantly rude, dismissive and arrogant. She will not bother to discuss your condition or medication with you, apparently there isn't time in the brief period between collecting your co-pay and shuffling you out the door. Her secretary is pushy, obnoxious, and does not mind harassing patients despite the fact that she apparently is incapable of doing the filing and follow-ups that are supposedly her job.
1.0 Rating
November 2nd, 2010
Rude and Unprofessional
I have never written reviews on anyone but I had a horrible experience with Dr. Soffer. She and the office staff were very short with me and not willing to take the time to help me make sure my needs were met. I phoned the office to discuss an issue regarding my medications. Dr. Soffer did not take the time to listen to what I needed or try to help resolve my issue; rather, she stated," I have a lot of patients now and do not have the time to deal with you!" She then proceeded to abruptly hang up on me. I give people the benefit of the doubt and am able to find the good in all situations and people. It pains me to have to submit this review; however, i would not want anyone to have to go through what I went through, it was no fun! I do not recommend Dr. Soffer to anyone.
1.0 Rating
February 16th, 2010
Run away to stay alive!!!
Was told not to worry & I'm "over-reacting" about the diagnosis of a brain aneurysm (with family history). Got a second opinion (L ...
1.0 Rating
April 9th, 2009
Extreme Unprofessional & Uncaring
Office staff: Very rude and unpleasant to deal with. Almost always get the machine when you call. No annual checkup reminders. Long lunch hours. Do not accept credit/debit cards. Scheduling appointments are a hassle.Doctor:Uncaring and seems to just want to keep patients on drugs so she can collect pharm money from writing prescriptions. Will not explore other options besides drug treatments. During her sessions, she has not displayed a great deal of expertise in her field, especially in explaining treatment options. Also, she seems to display a lack of professionalism when it comes to providing documents for drug refills. Furthermore, she is not readily availible for emergencies and weekends. Would Not Recommend.