Rate Now
Share Your Experience
Have you seen Dr. Patrick Atkins?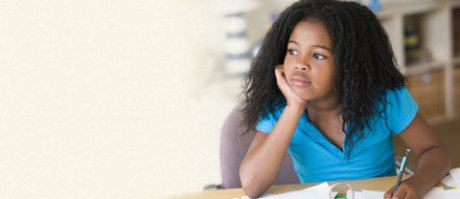 ADHD
Attention Deficit Hyperactivity Disorder (ADHD), including the different types and who gets them.
42 Ratings with 18 Comments
1.0 Rating
March 15th, 2017
Not recommended
1.0 Rating
February 16th, 2016
1.0 Rating
May 31st, 2014
5.0 Rating
November 4th, 2013
I HIGHLY recommend this doctor!!
Dr.Atkins is truly a caring and compassionate and well educated doctor. He actually listens to you and gives great advice and is very knowlegable about medicine, side effects, etc..... It did take me a.month to get in....but it was worth it, and im so glad i found him! I havehad some awful experiences with other psyciatrists, most of them i couldnt even understand and they didnt.even listen to me! They wld open mail or whatever and not even give u eye contact! Totally made me feel like i wasnt being heard. Dr. Atkins always made me feel he was listening, because he would ask questions related to what i was saying! I felt very comfortable at my visit, and felt he really knows what he is talking about!! If i had to rate my first visit, 1-10....It would definetly be a 10. He actually takes time to listen and talk to you, without staring at a clock. He didnt make me feel nervous, and even though i was still a.little nervous.....he eased my nervousness by conversation about my family.and what we were going thru. He appears to be very knowlegable in his field, and was very polite, and competent. I dont see how anyone could dislike him or his very polite, professional, courteous staff. They were great to me, and doctors arent generally people i trust, right off the bat....but he earned my trust right off the bat. I totally recommend this practice.....they are very nice and smart! Dont miss out by seeing some other "quack" psyciatrist!! Trust me......in the long run the "quacks" will mess u up so much morethan you wouldve been had u found a quality psyciatrist! And for all the skeptics out there, i wrote this on my own and was not "compensated" at all!!!!!
5.0 Rating
September 29th, 2013
A kind and caring Christian man
He does a thorough evaluation and makes good recommendations. Sometimes the truth hurts, but it is also that very truth that helps set us free. If you have read negative posts, most likely they were from people not ready to deal with the core issue that is leading to the pain, depression, anxiety, or stress. Peeling back the layers and getting to the core is painful, but it also brings great healing in the process. Thank you Dr. Atkins for being the caring doctor you are!!
1.0 Rating
May 1st, 2013
Shocking experience!!
I was shocked by the treatment I received by this so called professional. He started by taking my history and then turned to the subject of religion. He started asking me why I thought bad things happen to good people. My 23 year old daughter has just passed away from cancer and I have just been diagnosed with cancer. After telling him I had read everything on the subject and that I had anger he instructed me to get up and read from the bible where I would find the answer. Things went from bad to worse. When I challenged his view he became extremely defensive, tried to intimidate me and threatened me. I walked out of the appointment. He did more damage in thirty minutes than I can describe. I would tell everyone to run away from this man.
5.0 Rating
March 13th, 2013
I trust him entirely!
1.0 Rating
March 12th, 2013
5.0 Rating
October 15th, 2012
Dr. Atkins is a wonderful doctor! I have been seeing him for almost two years now and he is the best! He always has time to see me, he listens, and understands what I am going through. His staff is so friendly and professional. I have never had to wait for over five minutes before getting to see him. I recommend him to anyone and everyone.
5.0 Rating
September 18th, 2012
Great physician
I've been a patient of Dr. Atkins for over 20 years and have never doubted his treatment plan for me nor his caring approach to patients. He has been open minded, non judgmental and professional in all his dealings with me during these years I have been his patient.I trust Dr. Atkins and would never consider leaving his care.
1.0 Rating
May 1st, 2012
discrimination
If you are not a Christian then do not go see this doctor. I told him my religious beliefs, which were clearly different from his and he ranted at me, telling me I believed things I don't, barely letting me get a word in to defend myself, and being passive aggressive, showing anger and mean tone of voice while saying he was only trying to understand me. Most unprofessional and rude doctor I have ever seen. I was shocked.
5.0 Rating
May 16th, 2011
Excellent Christian Psychiatrist
Sometimes life places you in darker valleys than you could ever fathom.Having a physician of his caliber at one's service is nothing short of a tremendous blessing.It is so reassuring to have a physician that one can truly lean on,trust and have 100% complete confidence in.I highly recommend Dr.Atkins to anyone and have to several already.