Rate Now
Share Your Experience
Have you seen Dr. Patrick Foley?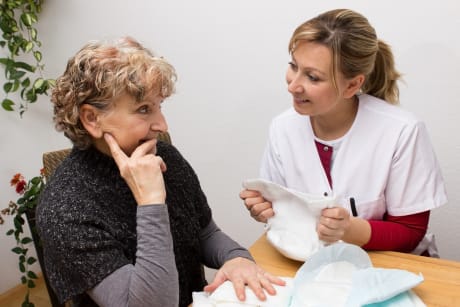 Urinary Incontinence
Learn about the symptoms and causes of urinary incontinence or urge incontinence.
41 Ratings with 16 Comments
5.0 Rating
November 10th, 2016
Extremely competent
I have been a patient of Dr Foley for over 15 years. He is caring and extremely competent. He takes time to explain the medical terms I don't understand and doesn't talk down to me. I feel that he spends adequate time with me and that I receive excellent care. I have had very good results by placing myself under his care.
5.0 Rating
September 27th, 2016
I have told 2 people he is the Doctor to go too with their prostate numbers. I trust him.
4.0 Rating
April 26th, 2016
He was very kind to me
I was a little apprehensive about seeing any urologist. However, Dr. Foley made me feel very at ease and comfortable. He asked a lot of questions, explained a lot, but most importantly, he listened to me and addressed all my concerns. He did use some medical terminology, but honestly, he broke down the information, so any one could understand it. He explained the procedures that were available to me, in great detail. He helped me to understand the pros and cons of each one and helped me to understand why I was having pain. He helped me solve a 6 month pain mystery. I was very pleased with my first visit with him.
5.0 Rating
November 2nd, 2015
1.0 Rating
July 13th, 2015
CM Director
My father sees one of Dr. Foley's associates, and needed Dr. Foley to perform a procedure while the associate was on vacation. Dr. Foley was rude and inconsiderate, and negligent in that he refused to perform the procedure for him while he was hospitalized for an infection caused by the stent that needed to be removed. He is a total JERK and should be removed from practicing medicine.
5.0 Rating
May 18th, 2015
Vasectomy -- recommend Dr. Foley
1.0 Rating
March 21st, 2015
1.0 Rating
March 19th, 2015
uncompassionate doctor ever
My elderly grandfather recently visited Dr. Foley. He did not seem to care about his patient, but also told him there was nothing else he could do and that he had already had a good life. I don't know of any other doctors that would say this when there are many other medical treatments available. He pretty much wrote him off and collected his paycheck. If you care about your loved ones don't ever send them to him for medical treatment.
2.3 Rating
January 13th, 2015
Not a Professional Office
I though Dr. Foley was going to be a kind and caring professional. Unfortunately, I was mistaken. He is aloof and so is his nursing staff. Find another physician.
2.3 Rating
June 13th, 2014
Prostate cancer patient.
I've heard many excellent stories regarding Dr Foley from other patients so I chose him when I needed a urologist. Although he may have great diagnostic and medical skills I found him aloof with the personality of a doorknob. Very poor bedside manner.
1.0 Rating
December 15th, 2013
live changed for worst
Dr Foley perform a surgery on me that has left me disfigured and will forever cause mental and physical pain that I hope no other person will have to bear. I wrote a letter to Dr. foley nearly a year ago letting him know how his actions has ruined my life and to date he has not even responded. This is one doctor that should not be trusted with your health or life.
1.0 Rating
October 10th, 2013