Rate Now
Share Your Experience
Have you seen Dr. Patrick Anderson?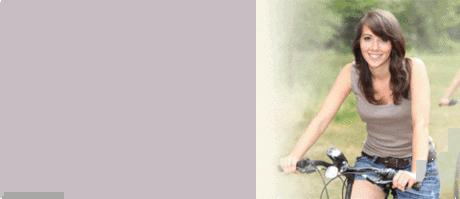 Endometriosis
Get the facts about endometriosis, including symptoms and parts of the body that may be affected.
24 Ratings with 9 Comments
5.0 Rating
March 21st, 2017
Great doctor
1.0 Rating
April 4th, 2016
Deplorable! Shameful bedside manor of front office staff!!!!!!!!!!!!!
ZERO stars! I had a TOTALLY TERRIBLE experience with his office! I did not make it to see the doctor due to his HORRIBLE receptionist, Edma (sp?)!!! I called twice to get information after my file was transferred there from my retired GYN of 25 years! This receptionist was RUDE and could not even respond to a friendly question of, "How are you"? She kept saying how can I help you, you need to make an appointment. I only wanted to know the procedure for my transfer from the other doctor...and/or what to expect on a visit...My first call was a month ago. I called today as my annual is nearing. I asked what time the office closes. Again, "do you have an appointment"? I said I wanted to talk to the doctor for about 5 minutes ( to see if he is the doctor for me). I then went to the office. I spoke with some patients leaving. The woman told me she had to curse them out when she first tried to call. The desk receptionist was not helpful or friendly. I was told I could not see the doctor as I needed to make an appointment for 5minutes. I then asked for my file. Another person came from the back and said I had to pay for my file! I refused! She was unhelpful and unfriendly as well. I explained to them that this is a vulnerable change for me and I'm use to a very friendly and open environment for my GYN needs. NO apologies. I saw them talking to the doctor. He did NOT come out to intervene! The person, "Emna" came out to say she was going to copy my file and give it to me. I then mentioned to the receptionist, "Is your staff so stubborn that they would rather copy 25 years of notes then for the doctor to talk to me for a few minutes". She said nothing! Emna, came out with my file. As I reviewed it, she asked did I have any questions. I asked if there was more to my file and did they have contact info for my previous doctor. She said no. I stood there and continued to look through my file before I left. She then said that I was TRESPASSING!!!! I told her to call the police, but I had the right to stand there and look through my file. I then said, it must be very hard to work with your or for you because you are so unfriendly and nasty. She said you get what you give, I hope you don't get too wet out there (as it is raining)! I looked at her in total disbelief and said again, "you are sooo very nasty"!!! And I left! I will be reporting this story to every and any review site I can find! This treatment from a doctor's office is UNBELIEVABLE!!!!!!! GYN services are very intimate and their response was disgusting and deplorable!!!
5.0 Rating
November 21st, 2015
Treating Patients as People
Dr. Anderson has been treating my mother for a little less than a year now. I have found him to be consistently caring, competent and professional. He has a patient reassuring non-patronizing demeanor as he takes his time to fully and clearly explain the steps, impact and prognosis of your treatment. We spent months reading and educating ourselves on our mothers treatment. He laid out the details of my mother's treatment plan and demonstrated fastidious attention to detail in execution yet maintained the flexibility to appropriately adjust to her condition as it evolved. What I like about him, his nurses and his practice is that he seems to genuinely care about his patients as people. Like a man who would mourn and feel the pain if we lost our mother. She calls him son...so I call him brother. I have entrusted my mother's life to God's hands through Dr. Anderson's care with no regrets.
1.0 Rating
November 9th, 2015
5.0 Rating
August 22nd, 2015
Outstanding
I choose to wait because I know Dr. Anderson spends time with each patient. He sits or comes down to eye level, knows his patient, will hold your hand and even give time and attention to whoever is your primary support person. His staff reflects his same values of respect, heartfelt care and concern for anyone who walks through his doors. He takes time to answer any question and really listens to his patient. His wife is an integral part of his team and they both put in time well beyond the typical expectation of any physician. He is thorough in reviewing your medical information and takes a very direct approach to "fighting" the battle.
4.0 Rating
February 21st, 2015
Don't Miss the Chance to see Dr Anderson
5.0 Rating
August 9th, 2012
Rare find
5.0 Rating
June 19th, 2012
excellent and compassionate doctor
5.0 Rating
March 18th, 2008
Caring Doctor
3.0 Rating
July 18th, 2017
5.0 Rating
February 17th, 2017
5.0 Rating
October 26th, 2016
Nearby Doctors

Dr. Patrick Anderson is similar to the following 3 Doctors near South Orange, NJ.