Rate Now
Share Your Experience
Have you seen Dr. Patrick Spensley?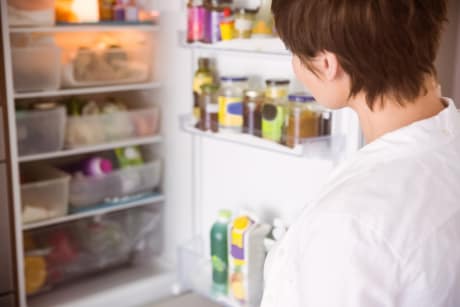 Binge Eating Disorder
Get the facts about binge eating disorder, including symptoms, causes and related conditions.
12 Ratings with 9 Comments
5.0 Rating
May 9th, 2016
Very knowledgeable and trusted doctor.
5.0 Rating
April 27th, 2016
5.0 Rating
April 21st, 2016
Very satisfied
Even though this office is soon to move out of the area I can not say enough good things about them. I have gone to Villa since I was 12 and I am no spring chicken. Every single staff member has treated me wonderfully. I have to wonder at some of these negative comments as I actually take it as a personal affront. I will miss them all wholeheartedly Christie Schoppe is wonderful and so is Dr. Spensley. I am heartsick they are leaving. :(
5.0 Rating
February 6th, 2015
Glad he's my Doc
I feel like I am in good care with Dr S. He is smart, open-minded, knowledgeable, and friendly. I would recommend him. I do feel a concern that he talks a little too much--sometimes about things not pertinent to the subject. I would not mind except that it is hard to get an appt, and the time is very valuable. I hate to 'tell on' a doctor in this way, in a review, but there are few ways for patients to relate these things to Doctors. (I don't think Dr offices should have a 'suggestion box'-- their profession in many ways needs to stay above that sort of thing, or their practice and confidence can go completely haywire, which is bad for patients ultimately.) Anyway, I certainly do like this Dr altogether.
1.0 Rating
January 18th, 2012
Oregon Medical Board
5.0 Rating
November 17th, 2011
Happy and healthy......
1.0 Rating
November 5th, 2011
Do not go to this ofice..........
My family has been seeing all the providers in this office. PA Rich Hamblin is the worst all the way around. PA Schoppe well seen her 1 time for female problems, the follow up she says "we need to do another pap smear" I dont even have female organs. I said. What did she not listen too at my last visit, and what did she really do when she was down there? The front office staff are rude, oh my Amy yells when she talks, uggg. The Ma's are non educated, I really don't know where they went to school, maybe Mickey Mouse University. You will never know who is who they don't even have name tags, very unprofessional. That office is a joke. Being in the medical field myself I have never seen anything like that office ever. Now Dr. Spensley our insurance has changed some of the way we have to do things, mail order our meds, Dr.Spensley will not put refills on any of the meds our family has. I guess his lazy staff doesn't want to deal with them, they don't care we will have to start paying 25.00 to 75.00 per a script on our copays, so yes we care. I would not even try this Dr or his office it is NOT worth the heartache.
1.0 Rating
January 7th, 2011
Do not go to this doctor if you favor your own life!
Mr Spensly has the so called "GOD Complex". He will not do what is right for you. Only what is right for him. I have known Mr. Spensly for several years. Every year he seems to get worse. Worse as in only caring for himself. He no longer takes his oath to care for human beings. This has gone by the way side. I cannot stress to not see this person. He is not caring, or of having compassion. Again, you see people in this profession getting the "god complex". If you care to see it face to face run by Villa Medical and say hello.
5.0 Rating
November 15th, 2010
Director, Compensation & Benefits
Dr. Spensley has provided care to me and my family over the past year since we moved to the area. I found him and his PA, Christy Schoppe, to be thorough, caring, and astute in both ongoing wellness exams (physicals) as well as acute illness appointments. He and PA Schoppe provide excellent family medicine care.
3.0 Rating
February 24th, 2015