Rate Now
Share Your Experience
Have you seen Dr. Patrick Tracy?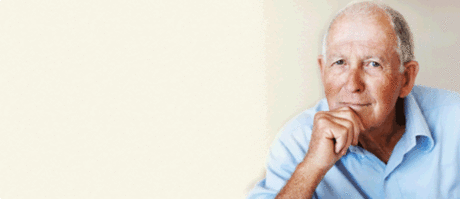 Parkinson's Disease
Get the facts about Parkinson's disease, including symptoms and how the disease progresses over time.
37 Ratings with 9 Comments
5.0 Rating
August 7th, 2017
Best neurosurgeon.
5.0 Rating
October 8th, 2015
Very personable, sense of humor, intelligent. Good explanation of my MRI, and condition. Would definitely recommend him to others. Definitely 5 stars!!
1.0 Rating
August 5th, 2015
Dont waste your time
He did not want to listen anything I really had to say. I would not recommend him to anyone. I will not go into detail but it was a waste of time seeing him. He said what other Doctors had told me was all wrong and he was right he is very full of him self and believe he is right and that I was even wrong in what I was trying to tell him about me was wrong trust me I know my body and know I hurt. There is a very good reason why he has bad reviews. I believe he don't care about helping people and thinks he is the smartest person in the world. Don't waste your time talking to him
2.3 Rating
December 27th, 2014
No Bedside Manner
My daughter had to have a pump installed with a catheter to the spine. Dr. Tracy's skill as a surgeon seems good but he has a poor personality when it comes to interactions both with patients and other professionals. Since then she has had to have other surgeries, with a different neurosurgeon and the new surgeon was wonderfully communicative with us an other professionals as well. If a good bedside manner is important to you, my recommendation is to avoid doctor.
1.0 Rating
December 18th, 2014
worse possible experience
He operated to remove a benign brain tumor and 4 hours later my husband's brain was filled with blood. He avoided us after that, even though my husband was in hospital for 55 days. He had to have 2 more surgeries and I requested another surgeon do them. They talked to me more in 3 days than Dr. Tracy did in 4 weeks. I would not recommend him to anyone.
1.0 Rating
December 16th, 2014
I have had a breast reduction. Since the surgery my right thigh has felt like it was on fire. My surgeon said I needed to go to a neurologist. The pain was so bad Friday I went to the emergency room. They gave me a shot and some pain pills to get me through until I went to see Dr. Tracy. The Emergency Room Doctor told me a probably have a pinched nerve. Dr Tracy said the only problem I had was 1 leg was a little shorter and I shouldn't have had the breast reduction. He told me to take advil for the pain. Now I have to go to my primary physician to get another referral. I will be in pain through the holidays. Thank you very much Dr. Tracy.
5.0 Rating
November 15th, 2011
1.0 Rating
July 8th, 2011
He did not pay attention to anything I told him. I have had numbness in my hands and feet for 2 yrs. and already saw a foot specialist who diagnosed a neurological problem there but he didn't address either problem and said there was nothing wrong with me. I'm sure this dcotor is very competent as far as performing surgery if needed but he did not help me at all and I wish I hadn't even gone to the appointment.
5.0 Rating
September 1st, 2017
4.0 Rating
July 13th, 2017
5.0 Rating
May 26th, 2017