Rate Now
Share Your Experience
Have you seen Dr. Patti Moseley?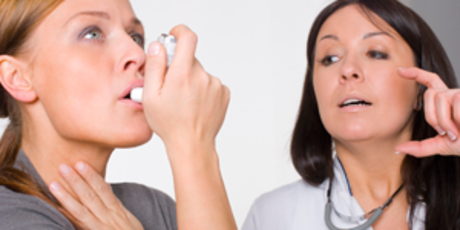 Asthma
More than 22 million Americans of all ages have asthma. Prepare to talk to your doctor about symptoms, diagnosis and treatment options.
30 Ratings with 12 Comments
5.0 Rating
August 8th, 2017
Sick child
1.0 Rating
December 16th, 2014
1.0 Rating
April 2nd, 2014
Wish We'd Left Sooner
I tried really hard to like Dr. Moseley. I gave her the benefit of the doubt when she said things that seemed condescending and/or arrogant, thinking "maybe she is just being direct." But no, she's just really arrogant and condescending! I realize Anderson is not the most intellectual city in the world but that doesn't mean every parent is stupid and ignorant. My daughter never particularly minded going to the doctor until we got switched to Moseley when Nancy Strom-Morgan left. As soon as we got switched, my daughter started dreading going. Dr. Moseley treated my adolescent daughter like a 2 year old who didn't know anything. She glosses over any questions I or my daughter would ask and just keep talking about whatever she wanted to talk about. Moseley is crazy about ordering tests and goes way overboard on re-checks. I like follow-up but you just get the feeling that Dr. Moseley is just trying to generate revenue for the office. Every time I would leave feeling angry and/or annoyed, and promise myself I would find another pediatrician, then I'd get busy and forget until it was time for a physical or my daughter got sick, and in to Moseley's office we would go again. I finally got my act together and switched pediatricians and wish I had switched years and years ago. I could have saved myself a lot of time, annoyance and money.
1.0 Rating
December 4th, 2012
cant get appt. leave mess with nurse!
Leave message with nurse for the nurse to call you back and tell you to take otc meds! Really folks, two strep throats say that is the wrong call why have a primary care doctor if they not going to provide care. We only call when otc meds are not working let's see my child is 9 and only been to see you for immunizations so why do I need you? If a patient who is never sick calls and says otc meds are not working don't you think that child needs to be seen by a doctor?
1.0 Rating
October 25th, 2012
Poor service
My 8 year old started vomiting and ran a fever. I called Dr. Mosely's office on a Thurs at 12:00 to find out they take a 2 hour lunch. At 2:00, I called again and was put on hold for approx 25 minutes. When I finally got the receptionist, she notified me that Dr. Mosely was out for day. She then told me to call the triage nurse to see if I could get in to see another doctor. After listening to a really long voice mail, I left a message for nurse to call me back. She called minutes before they closed and suggested I call back the following day.
1.0 Rating
October 8th, 2012
horrible attitude
Our family has been seeing Dr Moseley for several years. Her attitude and arrogance is more than we can endure any longer.
1.0 Rating
February 7th, 2011
Ordered an extreme number of tests to be run on my child for a common fever. Sent to the lab for blood work, flu test, strep test, RSV test, chest xray.....the list goes on and on. All to find nothing wrong! After 5 hours we were finally given an antibiotic and sent home. What a frustrating day and a waste of money! I will never subject my child to that many unnecessary tests again in 1 day. I don't feel Dr. Moseley listened to what I had to say nor do I feel she used good judegement with all of the tests she ordered.
5.0 Rating
October 20th, 2010
5.0 Rating
August 26th, 2010
Today was our very first visit with Dr. Moseley as we just moved into the state. I was so pleased with absolutely everything at this practice, but mostly with Dr. Moseley. She had such an amazing rapport with my daughters and took my concerns seriously. She was not rushed and spent all the time we needed. I highly recommend her to anyone looking for a pediatrician.
5.0 Rating
June 25th, 2010
5.0 Rating
November 16th, 2009
Fabulous Care!