Rate Now
Share Your Experience
Have you seen Dr. Paul Arnold?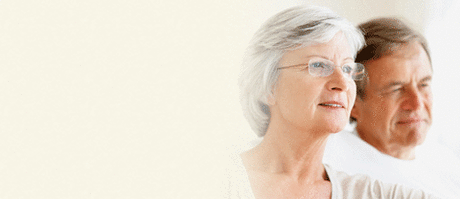 Alzheimer's Disease
Get the facts about Alzheimer's Disease, including the symptoms and stages.
52 Ratings with 23 Comments
1.0 Rating
May 3rd, 2017
Never ever will I see him again
I have hesitated for almost 5 years, thought I would let it go...I had back pain, diagnosed herniated disc. He had been recommended, highly recommended to me as a great neurosurgeon. I went to see him because of great pain. He suggested 12 phys.therapy sessions, 3 epidural shots and 2 MRIs. All was clear, he had the evidence, I do not think he has ever bothered to look at. After 5 months of enduring pain, he told me that there's noting he can do outside some more phys. therapy he had recommended. Two weeks after I saw another neurosurgeon who told me straight at the very first visit with him: you need surgery fast. My surgery went well. I decided to write this review as again I have pain in my lower back, I have parformed two MRIs, my surgeon advised surgery. I wanted the opinion of another surgeon, but Paul Arnold WILL NOT BE THE ONE. As many here expressed their feelings, I agree he should leave practice, or KU MED should get rid of him because he is truly a PIG
5.0 Rating
April 3rd, 2017
Great surgeon
1.0 Rating
November 30th, 2016
Worse experience ever with a doctor. The guy doesn't care about his patients enough to even visit - in my case for 4 days in the hospital following his unsuccessful surgery. During pre and post surgery office visits, he just pops in for 5 minutes or so and then gone - no prior review of reports to him from other docs, etc. To this day don't know why I ever let this guy touch me.
1.0 Rating
July 28th, 2016
Would not trust this man doing research on dog crap
5.0 Rating
June 20th, 2016
Very skilled doctor
If you need someone to hold your hand, Dr. Arnold probably isn't for you, but if you want no-nonsense, accurate and skilled treatment from someone who will get straight to the point with you, he can't be beat. After getting the run around from numerous doctors, I was referred to him and he got me in the office, diagnosed and on the operating table in less than two weeks. That was back in 2003, and his work has held up remarkably well.
3.0 Rating
March 23rd, 2016
The most horrible visit with any Dr. I've ever had. He had no Bedside manner at all. I saw him 2 time's, he had no opinions for me & acted as though I was wasting his time. Said I had 50/50 chance of improvement with surgery. My Husband & I walked out of appointment, & will tell everyone of our experience. KU Med is suppose to be a great hospital, I'm sorry that was not the case with me, he insulted me, told me I was over weight. I am 5ft7 & weigh 155 lbs, Yes I have put on weight since my Back problem. My Family Dr. Told me I was fine at this weight, & within my BMI, Very disappointed with KU & feel that this Dr. Should take lessons on talking to people. You know anyone would take our Money & there is No Way I would ever allow this Man to touch me.
3.0 Rating
February 12th, 2016
Dr. Arnold did spine surgery on my neck with fusion from C5-C7 I think he is a good doctor he just doesn't talk much but he seems like he cares and he knows what he is doing.
5.0 Rating
January 26th, 2016
Highly Skilled
I was in miserable neck and lower back pain imaginable for a young mid 50s active gal, this was terrible. My head felt like a bowling ball and I begged my husband to pull and stretch it every night just to get some relief. I spent most of my time lying down. the impingement of the stenosis on the nerves radiating from my spine was affecting my ability to walk. My first impression of Dr. Arnold was that he was exceptional bright. I understand this personality type quite well. They quickly glean thru records, reports all the while appearing not to be listening to you. The result is a bad grade in bedside manners. Following my cervical and lower lumbar lamenectomies w/rods, while I had the usual "recovering pain" I noticed the leg pain was gone, the head weight was gone, the numbness in my hands and arms, gone. I could actually move without feeling the awful twinges of dagger pain! So, YES. This surgeon has amazing skills. I saw the MRIs and read the reports. It was a complicated surgery, and for him to do it all in one day ... I say, thank you Lord for guiding me to this surgeon! If you care about results and feeling like a new person again, then go with this surgeon... then go buy yourself a puppy. hee hee.
1.0 Rating
June 25th, 2015
Horrible Bedside Manner...Questionable Skill
I was referred to Paul Arnold after 6+ months of a conservative treatment regime for issues related to L5/S1 nerve root damage and a significant L2/L3 disc bulge. This individual was 60 minutes late for two successive appointments, and his staff was wholly unapologetic. I provided Mr Arnold with a meticulous chronology of prior treatment and physician assessments that he either ignored or failed to reference. Moreover, he was given four sets of MRIs that served to document the progression of my diease, and it was quite evident from his deportment in the exam room that he hadn't reviewed any of this technical evidence in any meaningful manner. This man spent less than 3 minutes reviewing my MRI results and approximately 2 minutes discussing the case in my presence. He's either remarkable preescient or disguising incompetence. I found this man to be offputting and unprofessional in the extreme. I cancelled my follow-on appointments with Arnold out of sheer fear of the potential outcomes...and I'm a combat veteran. And Paul, for what it might be worth...I'm currently seeing one of your peers. This physician actually took the time to physically show and explain my MRI results, and he then explain my symptoms and discussed a treatment strategy. Remarkable...but maybe it shouldn't be.
1.0 Rating
December 30th, 2014
Business As K-Usual
Judging by reviews, glad I never saw him. Got there 30min early as requested, waited 35min to sign 2 financial forms which could have been mailed to me. Then waited another 30 to get called back. Sat in exam room, saw nurse once, then sat and sat. At 3:05 (65 min past appt. time) went to find out where the devil he was. After another 10 minute wait, told he had been running late all day and would be another "15-20 minutes". Why wasn't I called at home to come over later? Why wasn't I at least told when I arrived? This is nuts - but not uncommon with managed care. If he'd come in and been as bad as other reviewers say, I might've slugged him. I don't even know if I have a serious problem as referring KU doctor never talked to me, just had nurse call & say it was "necessary" I see a spinal surgeon ASAP at Arnold's office. But earliest appt. offered me was 2 mos. away! So I kept it, all the time worried by every little back twinge and hitch, and get stiffed by an overbooked and indifferent and disorganized staff. Only thing is, most places like this now, since Reagan authorized Managed Care & the Big Business Mind took over office, clinic and hospital administration and Big Insurance took over patient care. Beware...
1.0 Rating
September 25th, 2013
1.0 Rating
March 19th, 2013
If I could give this man negative stars I would. Not only is his bedside manner the worst I have ever encountered, he did nothing and offered no solutions. There was a full three page report of the MRI, but I guess that didn't count or he didn't bother to read it. I guess the full back brace wasn't enough of a clue either. Perhaps an exam to see where the problem lay? Nope. Help with the pain? Nope. After he abruptly left, his nurses worked to get us in to another doctor that same day who was great and offered a surgical solution after a careful exam. WHAT?, wasn't that what we were supposed to get with Dr. Arnold? A lot of people are scurrying around covering for this guy - he may be a great surgeon, but his lack of empathy will mean that he won't care about your quality of life post surgery as long as he feels he did his job.